Students carry youngster 27km round Lakes to help open up his world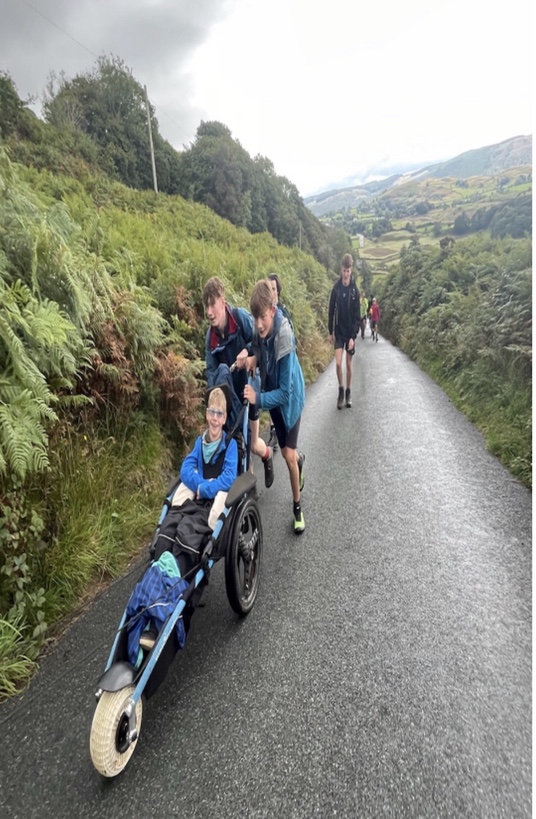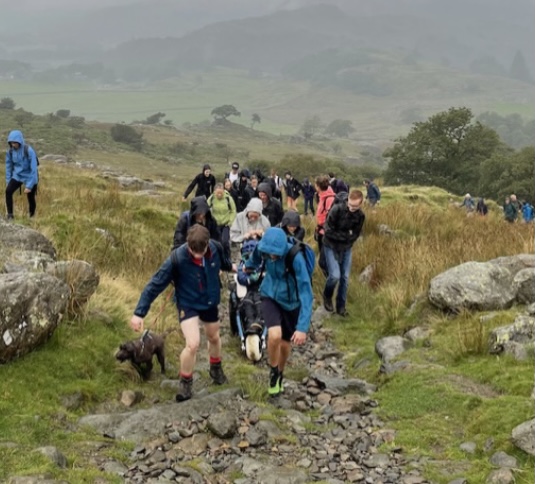 FOUR RGS sixth formers helped carry a young cerebral palsy sufferer for 27 kilometres around the Lakes to help raise £27,000 for life-changing equipment.
Nine-year-old Finn McCowen has grown out of his Innowalk, a motorised training device which helps his respiratory health, as well as giving him the sheer pleasure of being upright, moving and out of his wheelchair.
Ted Dant, Jake Haslam, Max Webster and Marcus Bartlem joined 23 other young people in carrying and pushing Finn in his buggy along the 18-mile Duddon Valley route to raise the vital funds needed.
The Innowalk, which attaches to the body, enables people living with disabilities to sit, stand and move more comfortably, aiding muscle strengthening and flexibility.
It is hoped use of the £27,000 device will also help prevent Finn, who loves outdoor activities, from needing surgery in future. But it is not currently funded by the NHS.
Having hit their target of £27,000 the night before the walk, the boys and their fellow walkers have now raised an amazing £29,000 with extra funds going towards other equipment to benefit Finn.
See more here https://www.justgiving.com/fundraising/finndraiser27for27