Students find new way to sing together in moving tribute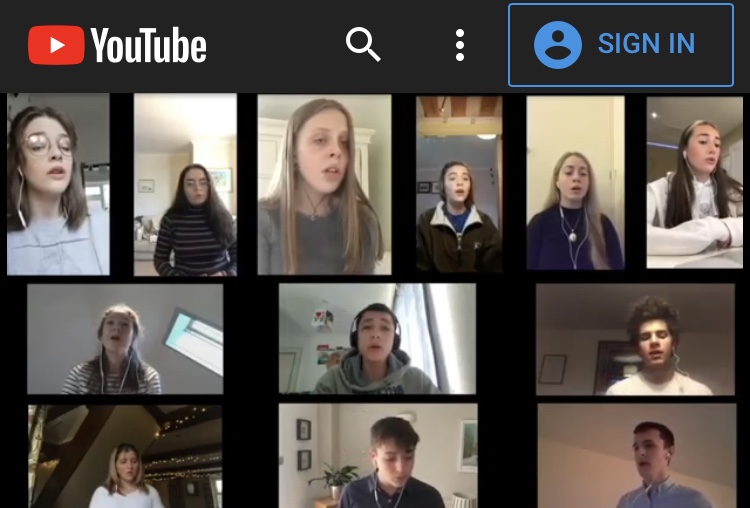 This RGS virtual choir tribute to NHS staff and key workers was a particularly poignant experience for one of our students
TALENTED singers from Ripon Grammar School have got together virtually on screen to create a moving choral tribute to NHS and key workers.
The school's director of music Michael Barker organised the stunning virtual performance to help boost spirits and keep his students, who have been have been missing their weekly chamber choir rehearsals, singing.
It was a particularly poignant experience for sixth former Rafaella Shiers, from Ripon, whose 92-year-old grandfather is in hospital recovering from Covid-19, while her mother Kay works in the NHS.
She and her fellow students wanted to come together to thank NHS and key workers, and the result is an exceptionally uplifting and touching message of hope.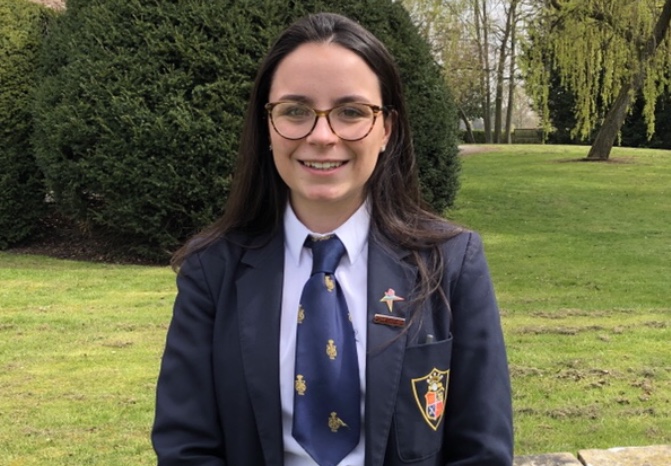 Rafaella's grandfather Peter Hobson, whom she normally visits regularly, is currently recovering from coronavirus in the Covid-19 ward of his local hospital in Lancashire.
"I haven't seen my grandpa since mid-March and can't wait to show him this tribute once I can visit him," said Rafaella, who also plays in RGS's brass band. "I have been practising some jazzy pieces on the trumpet, which I know Grandpa likes, as well, so I can play them to him when the lockdown is over."
She added: "Seeing the work and the perseverance of the NHS during this crisis has been incredible and my mother, who works in community mental health, really appreciated our singing and loved the dedication to the NHS in the video."
The 18-year-old, who hopes to study history at Durham University, said her whole family had been extremely moved by the heart-warming recording, while joining in the choir had given her a real boost.
"The song choice is fantastic as it's very contemplative and quite emotional. I enjoy singing in the choir because of the sense of community and feeling of accomplishment when it all comes together like this."
Ballade to the Moon by Daniel Elder is the piece the choir had just started learning before school broke up: "The words are beautiful and the crescendo to the top B in the middle is a wonderful moment. The final words are 'come sing with me' which we all want to be doing now," said Mr Barker.
Twelve students, including sopranos, altos, basses and tenors, recorded videos of themselves singing their individual pieces at home for Mr Barker to edit and mix together.
As well as thanking key workers, he said: "The aim was also to keep them singing as we have not been able to have normal rehearsals and can't rehearse in real time online either. Singing is a fantastic way to bring everyone together."
He hopes it will also provide a lasting memory for those student leavers in Years 11 and 13: "They didn't get to finish the year properly or have a last school concert," he said.
Year 11 student Tristan Paris, from Ripon, said he enjoyed the challenge as well as the chance to thank key workers:"Trying to put a performance together while in isolation was particularly difficult because we use each other and the piano tokeep usin time.It was definitely different to what we are used tobecause our own voice is the only one we can hear, and sometimes that is very off-putting. Nonetheless, the result is amazing."
Samuel Cann, from Sharow, said he loved the song: "I miss being able to sing in a choir. When you're all together you all reflect each other's energy and can create amazing sounds, which is hard to do by yourself.
The Year 10 student was impressed by the end result: "It felt really weird singing solo at home. But I was amazed by the result - it sounded way better than I expected, and enough people took part to make it sound really powerful."
Lower sixth form student Annabelle Paterson, from outside Ripon, added that she was grateful for the chance to sing again with her choir: "It was a particularly special thing to be involved in, as it was a way of being able to say thank you to the amazing key workers of RGS and the local community, as well as the rest of the country. Thank you to Mr Barker for enabling us to do so."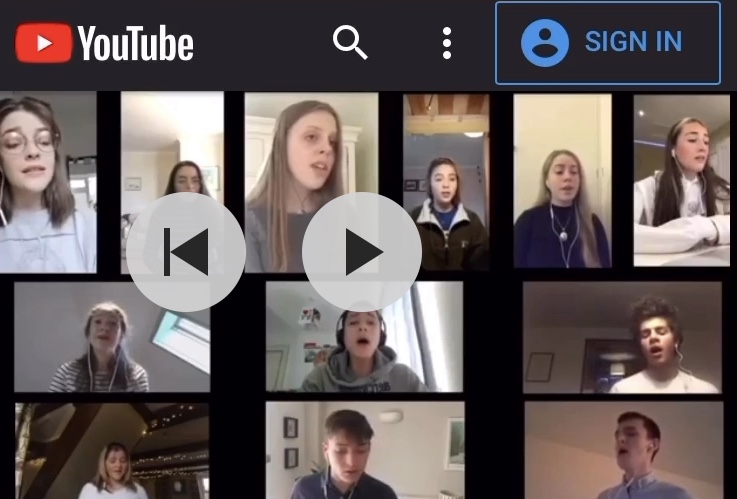 Click on the photo above to see the full video