Students get a taste for business with chocolate box challenge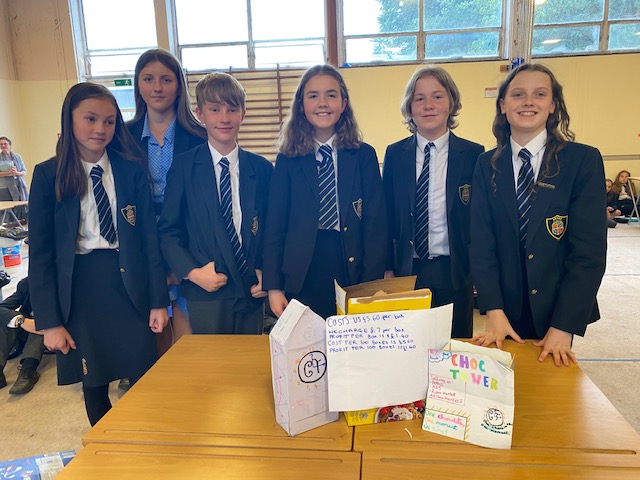 Students savoured the sweet smell of success after taking on a demanding enterprise workshop challenge. See our photo gallery below
ENTERPRISING Ripon Grammar School students got a taste for developing their own businesses when they were set the task of producing a new box of chocolates.
More than 120 of last term's Year 7 students rose to the challenge of designing their North Yorkshire themed confectionary product and developing a marketing plan - all within three hours.
Divided into teams, students took on the roles of advertising executive and project, finance and design managers, and worked together to create and design their product.
They went on to deliver a series of impressive presentations, outlining everything from target audiences to profit levels and proposed advertising campaigns to more than 150 people.
Their audience included fellow students and RGS staff, along with David Ault, enterprise workshop leader from the North Yorkshire Business and Education Partnership, which launched the Chocolate Box Challenge initiative with RGS as a way of helping students build skills for the future.
The winning Choc Tower team savoured the sweet smell of success after impressing judges with their attractive £7 product, celebrating RGS's unique clock tower building, with flavours including toffee explosion, cool coffee and strawberry heaven.
In addition to creating a poster and flyer, the Choc Tower team produced a video advert, complete with clock sound effect, showing parents promising a child some delicious Choc Tower chocolates if she eats dinner.
Project manager Katy Thody said: "We came up with the idea of the clock tower when thinking about what makes Ripon special, then paired it with a logo, catchy name and unique design to create our product."
She explained their box is made from recycled cardboard and the chocolates from ecologically and fairly sourced cocoa, with 20 per cent of profits going back to the farmers.
The rest of the team were: William Rudsdale and Jana Laycock (advertising executives); Esther Bellaries and Liam Anderson (design managers) and Evelyn Pang (finance manager).
Mr Ault praised the students for throwing themselves into the challenge with aplomb, having got to grips with what their job roles entailed: "I was particularly impressed with their thoughtful answers as to what leadership meant, and how they then applied that to their teamwork.
"The designs they produced were inventive, their finances well produced and their presentations concise and charming. It was, overall, a joy to be able to watch their progress through the activity."
RGS enterprise and work experience coordinator Bob Walker said it was a great opportunity for students to do something outside normal lessons: "Students use their creativity and problem-solving skills to work as a team and to a strict deadline to produce an interesting solution.
"In addition, they have to use their entrepreneurial skills to convince judges that their solution is the best one through their group presentation. The challenge seems so simple but, in reality, it is a really difficult one to achieve in three hours."
He added that all the students were fantastic and clearly enjoyed the workshop: "I recently had a conversation with a former student who said this challenge was one of the highlights of her RGS career."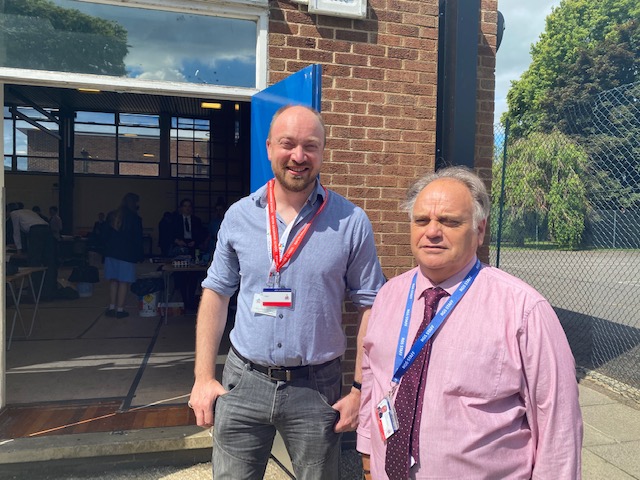 Mr Ault and Mr Walker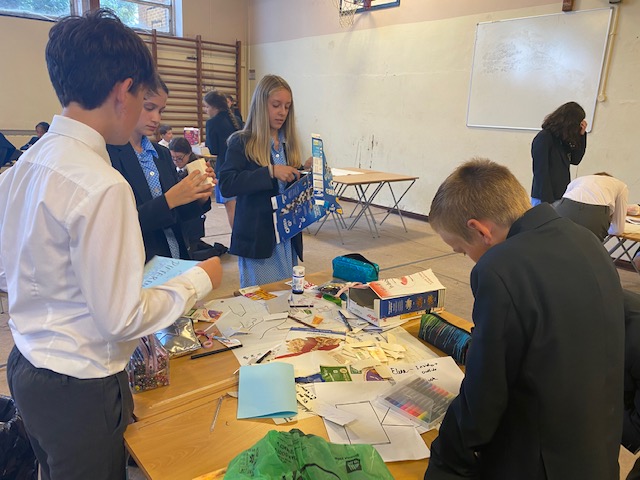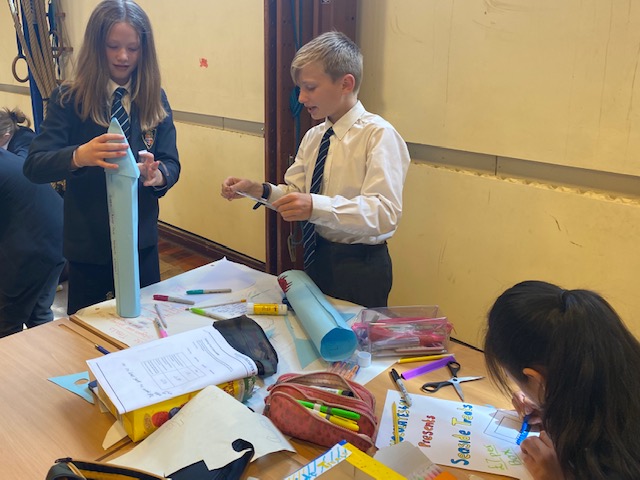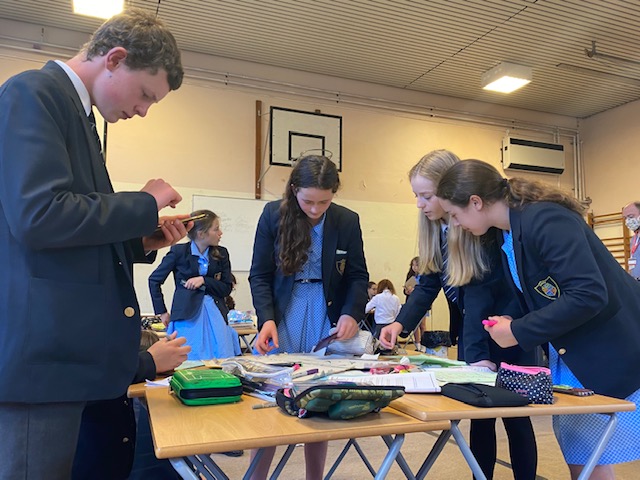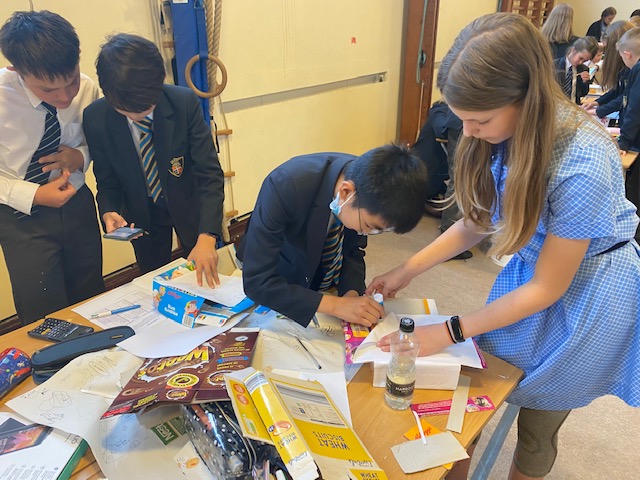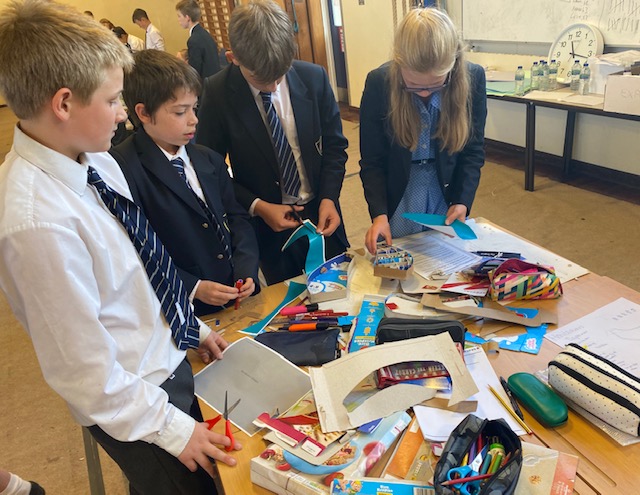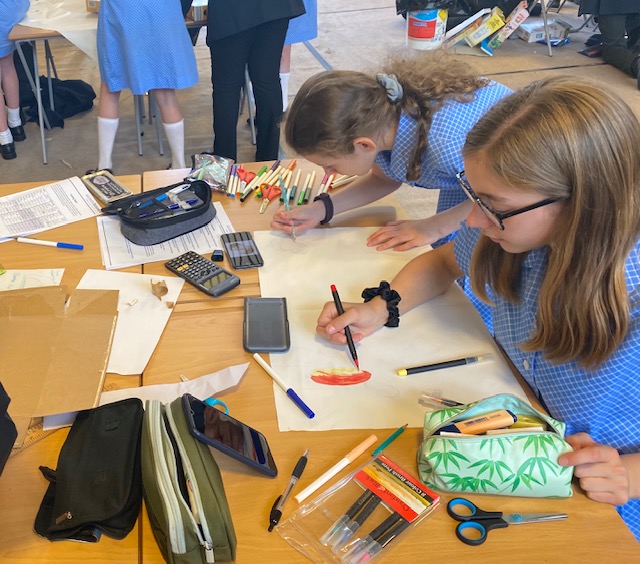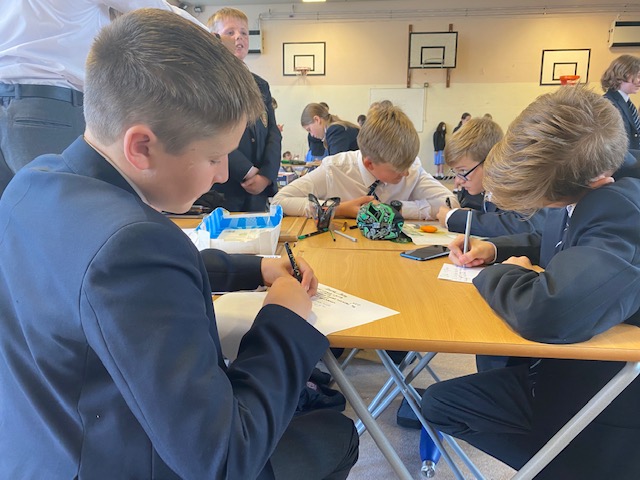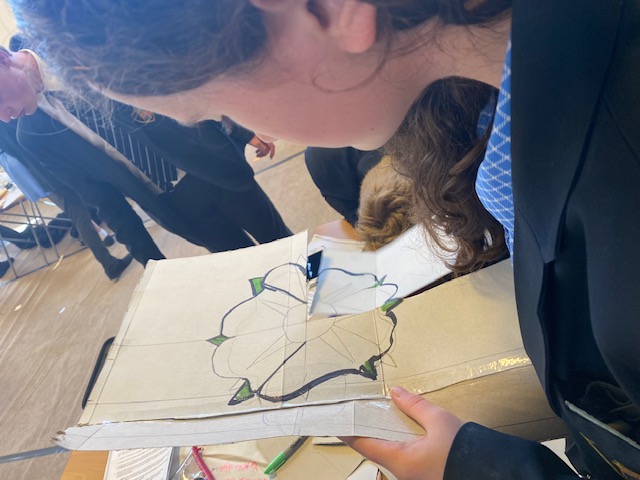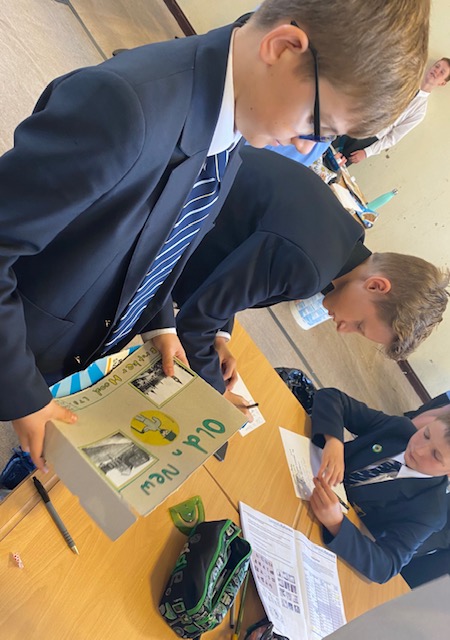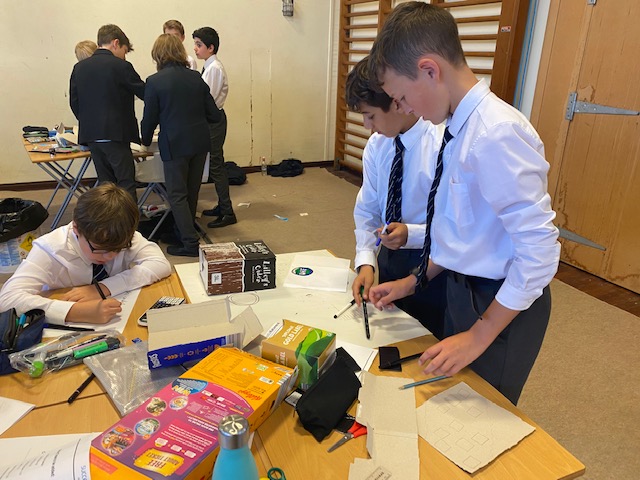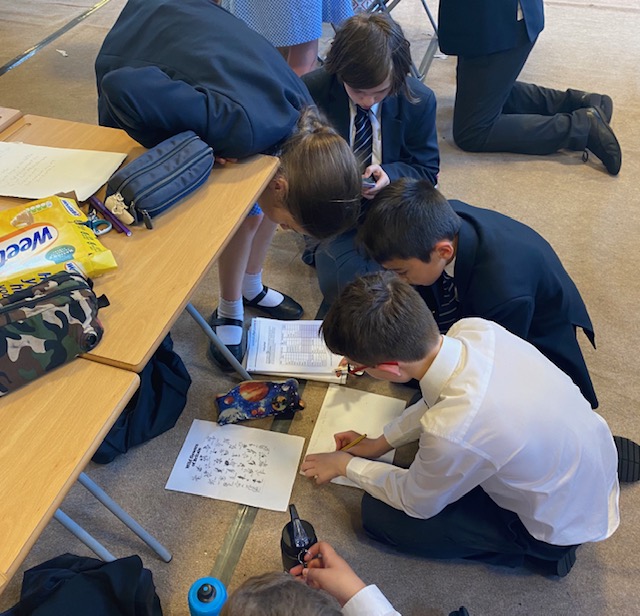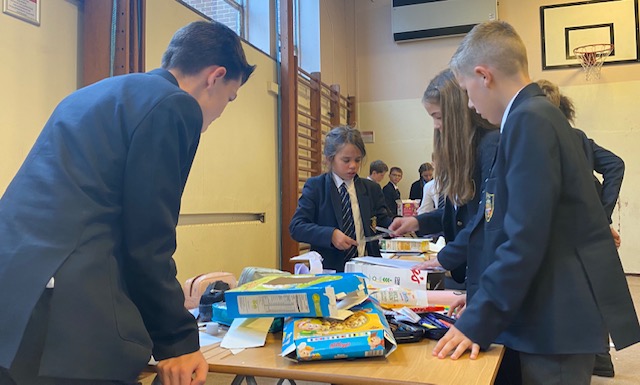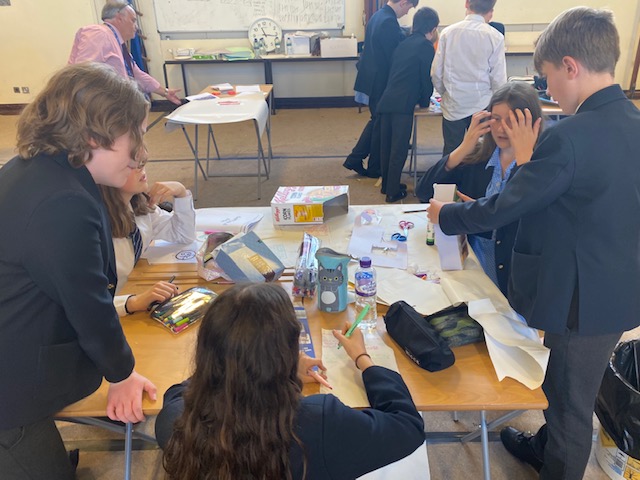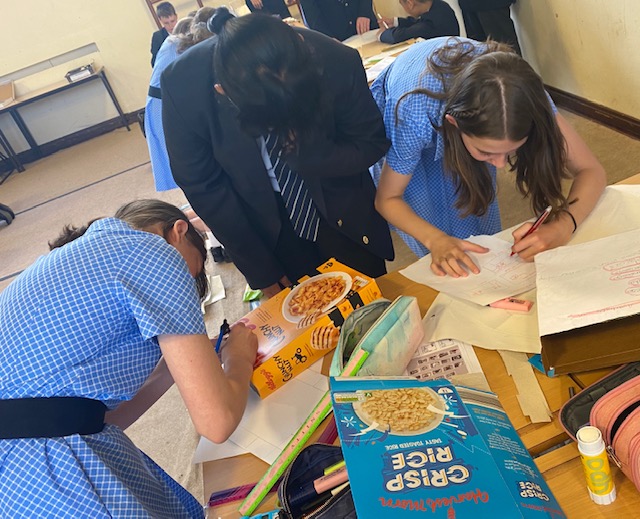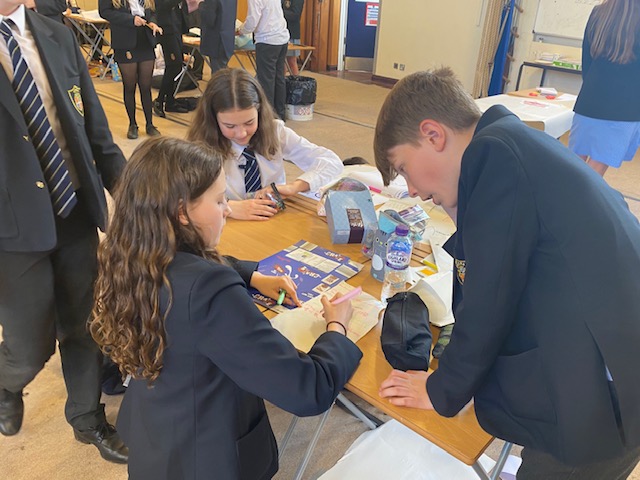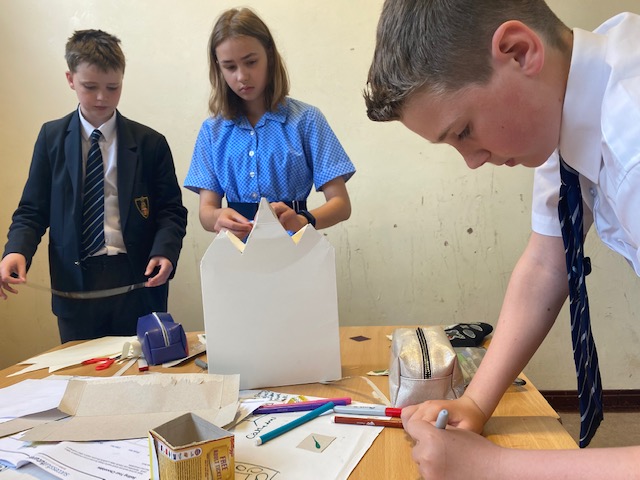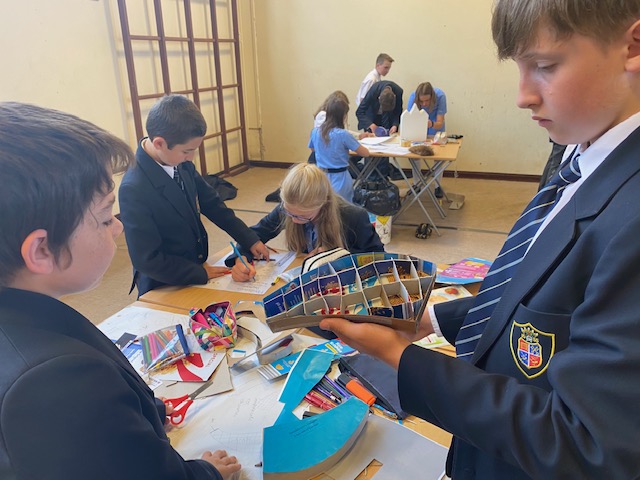 Presentations: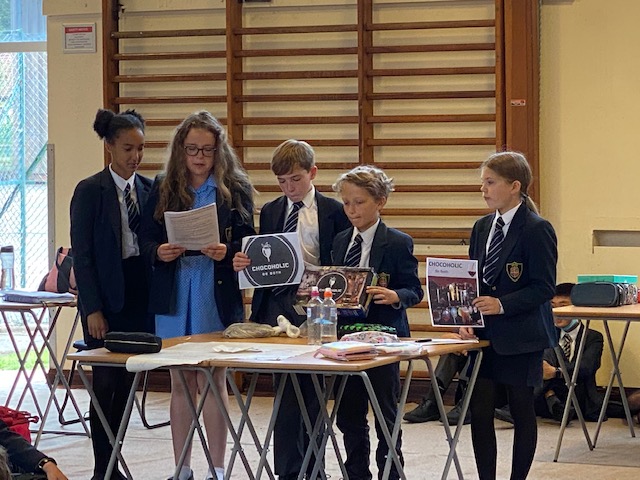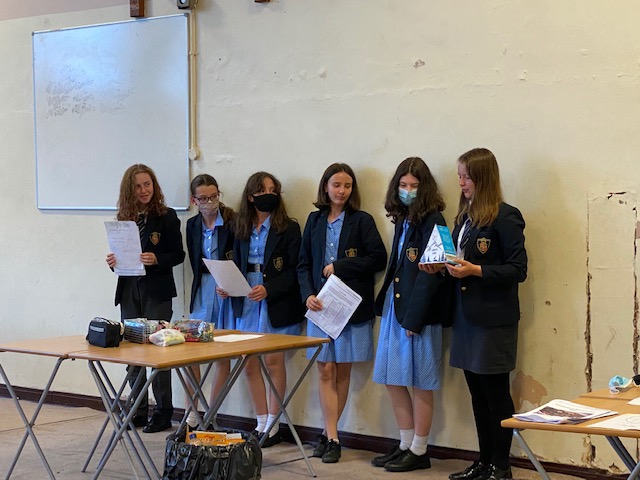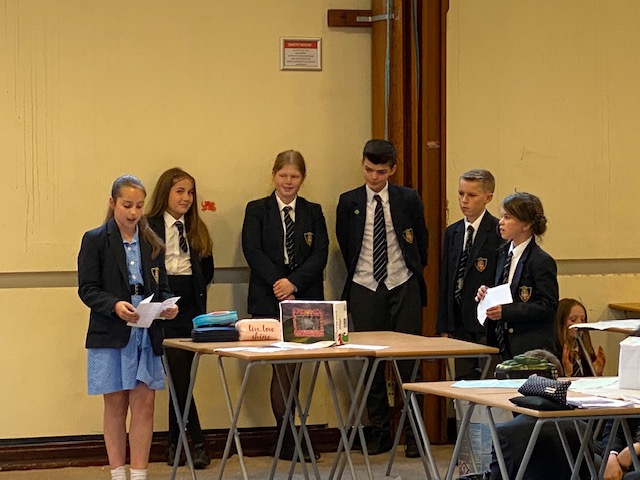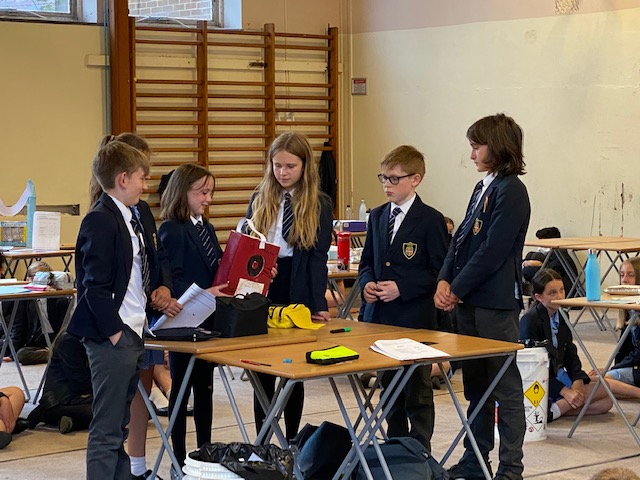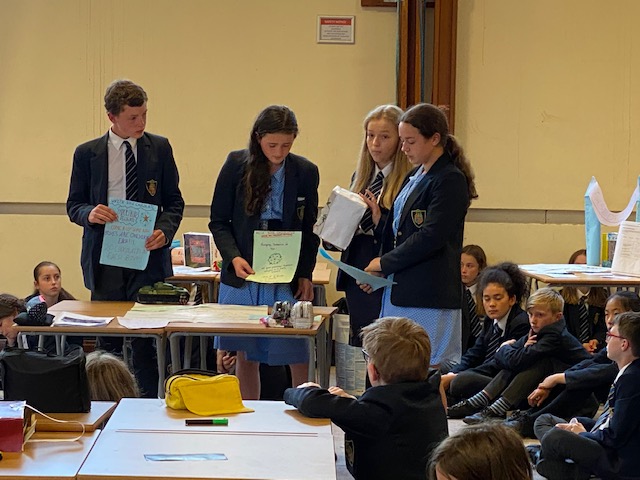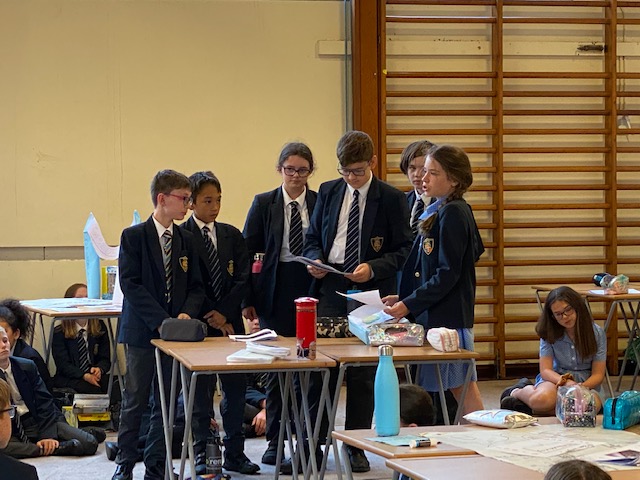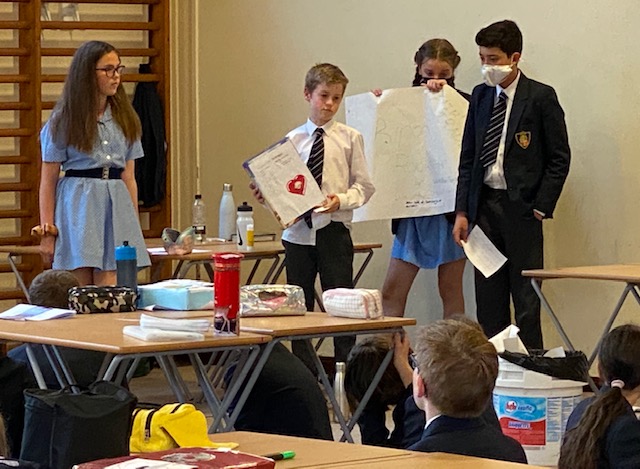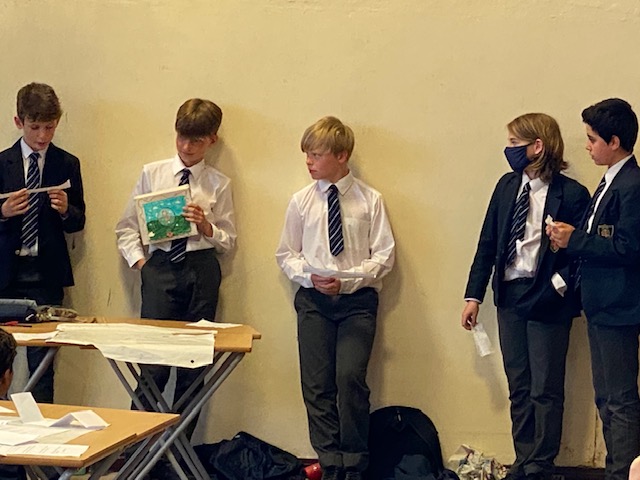 Products: