Students host a fun party for local carers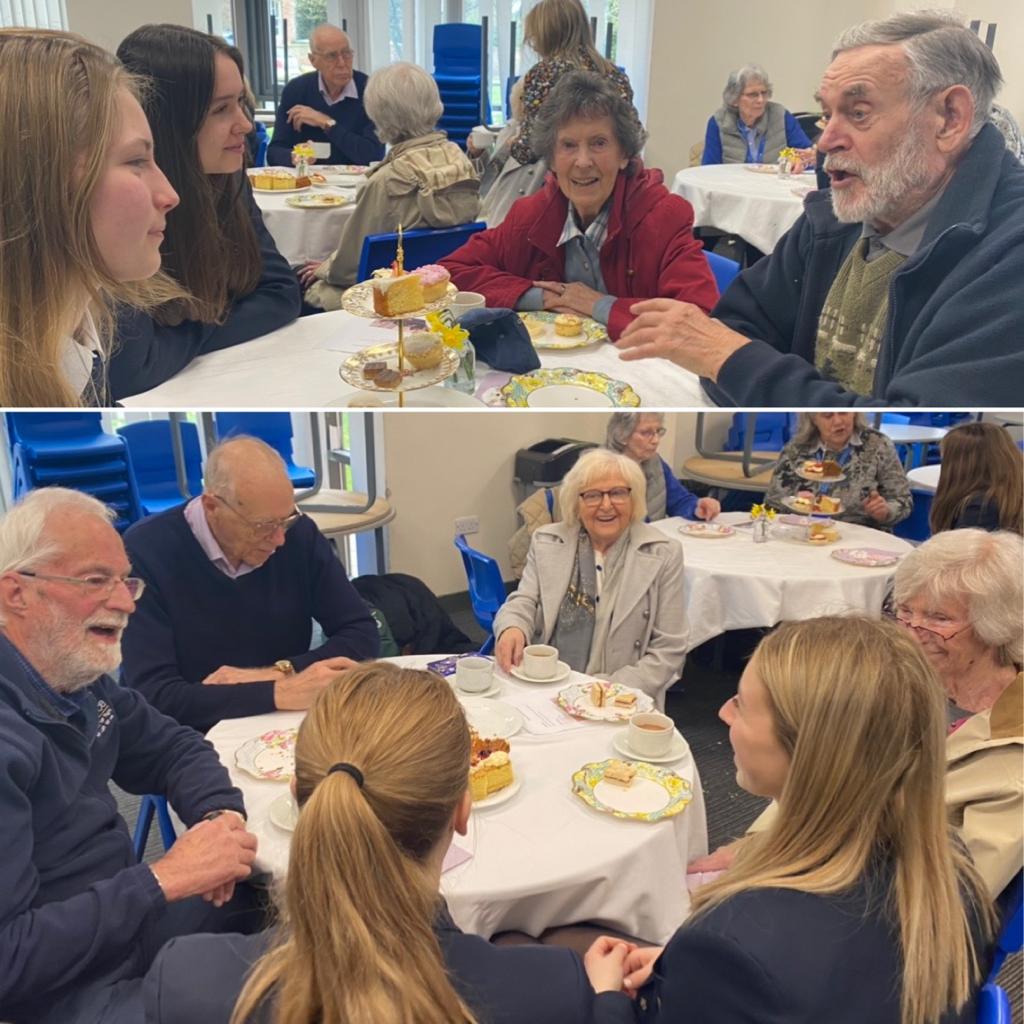 KIND-HEARTED RGS sixth form volunteers put on an afternoon tea party with music and games to give local carers a break from their normal routine.
Students, who revealed they gained just as much as their visitors from the experience, now hope to host a similar event every half term. "They were a credit to their school and their parents," said one partygoer.
More than 40 teenagers got involved with everything from sitting and chatting to their guests to serving food and drinks, playing cards and dominoes and performing music.
Organised as part of sixth form's Plus One enrichment programme, many students revealed that they gained as much as their visitors from the experience and now hope to host a similar event every half term.
Wendy Hunwick-Brown, project coordinator from the Carers' Time Off charity described it as a worthwhile endeavour which brought generations together in a happy, positive way: "It was a lovely atmosphere, well organised and fun."
Student Polina Whitehead enjoyed talking to some of the guests and gave a tour of the school: "I learnt so much from two gentlemen I sat with about life before our generation and it made me realise how lucky I am and understood how appreciative I should be for the opportunities I am receiving," she said.
The 17-year-old, from the Lake District, who hopes to secure an apprenticeship in consulting with one of the big four accounting firms after RGS, said she had gained a lot from the experience: "The people who attended are integral to our society, they give so much, and anything we can do to reward and entertain them is a wonderful thing."
Will Jarvis added: "As a busy A-level student, it is easy to forget how much hard work was put in before your time, and other people's efforts and experience's can be forgotten so easily. That's why, during enrichment we organised for the carer's tea party, where a little of our time was used as a way of saying thank you to all the carers in the local community."
The 17-year-old, from outside Boroughbridge, who hopes to study medicine after RGS, said: "It was great to hear of people's experiences and stories and to show ex-students around the present school - discussing how much or little areas have changed."
Kitan Fagbamigbe enjoyed learning to play dominoes with some of the guests, and discovered that a few were past pupils of RGS.
The 17-year-old, from Nigeria, who plans to study psychology at university, said: "It was interesting to learn more about how the school has evolved over the years."
One guest wrote to praise the students: "My husband and I visited your school yesterday and how lovely it was to be greeted by lots of smiling faces welcoming us in.
"I would like to make a special mention to the young lady who sat with my husband until I parked the car and then sat with us (with two of her lovely friends) for a chat. Unfortunately, they were called away for netball, but they were a credit to the school and their parents.
"We especially enjoyed the quartet and the singers, so glad they did it twice. The cakes were lovely and the little goody bag at the end was a sweet gesture. My husband had a lovely time, he wasn't looking forward to it but ended up really enjoying it."
Val Davies, a Carers' Resource volunteer, added: "Thank you so much for such an enjoyable afternoon. Your musicians and hosts and hostesses were all so interesting and very good at answering questions. They certainly did your school proud."