Students learn how to save a life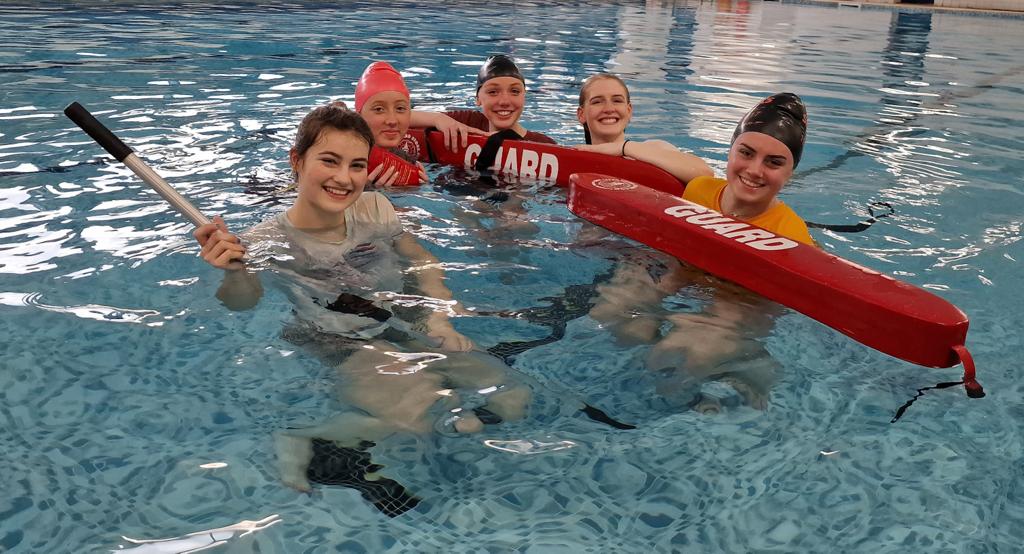 TEN RGS students have gained vital skills that could help them save a life one day.
All have passed the most widely recognised pool lifeguard qualification in the UK & Ireland in addition to qualifications in first aid, life support, anaphylaxis management and defibrillator training.
They are: Charlotte Withington, Lily Howard, Lulu Bromiley, Willow Baker, Jemima Pretorious, Amber Stevenson-Mian, Hugh Turner, Lucy Mills, Olivia McAvoy Smith and Finlay Morris.
Tutor Myles Strudwick, who has been involved in lifeguarding and lifesaving for 20 years, both nationally and internationally, said students had gained a set of four extremely valuable qualifications.
"This is such an impressive set of qualifications to achieve before leaving school – with a long list of opportunities now available to them.
"There are lots of benefits, in both life skills and employability and the skills covered are applicable in many areas of life – customer care, teamwork, first aid, knowledge of legislation and induction training for any role."
He added: "A massive well done to all the students involved. The First Aid at Work paper was by far one of the most complex and difficultly worded I have seen, and I will be feeding this back to the awarding body. The students were a credit to themselves and the school in rising to the challenge.
"The external independent assessor also commented on the maturity of the students – he was particularly taken aback by a couple of students asking to borrow equipment to practice with shortly before assessment."
The National Pool Lifeguard Qualification (NPLQ) is a requirement for most lifeguarding jobs.
Practical lessons allow students to have hands-on experience in lifeguarding swimming sessions and simulated emergency situations, along with first aid training and practice, as well as engaging with the theory in lessons and written work.
They have been using their Wednesday afternoon enrichment period - when sixth formers take a break from studies to explore other activities – to gain their qualification, which involves lessons for two hours a week, with additional home study.
Mr Strudwick says working with students at Ripon Grammar is an absolute pleasure: "They're brilliant to work with, polite and eager to learn and do well. They set up their own WhatsApp group to discuss things related to the course, what a great idea to keep things together."
*The course usually costs £265-£300 per person, normally run over one week, or several weekends. On-site at RGS, students pay £220.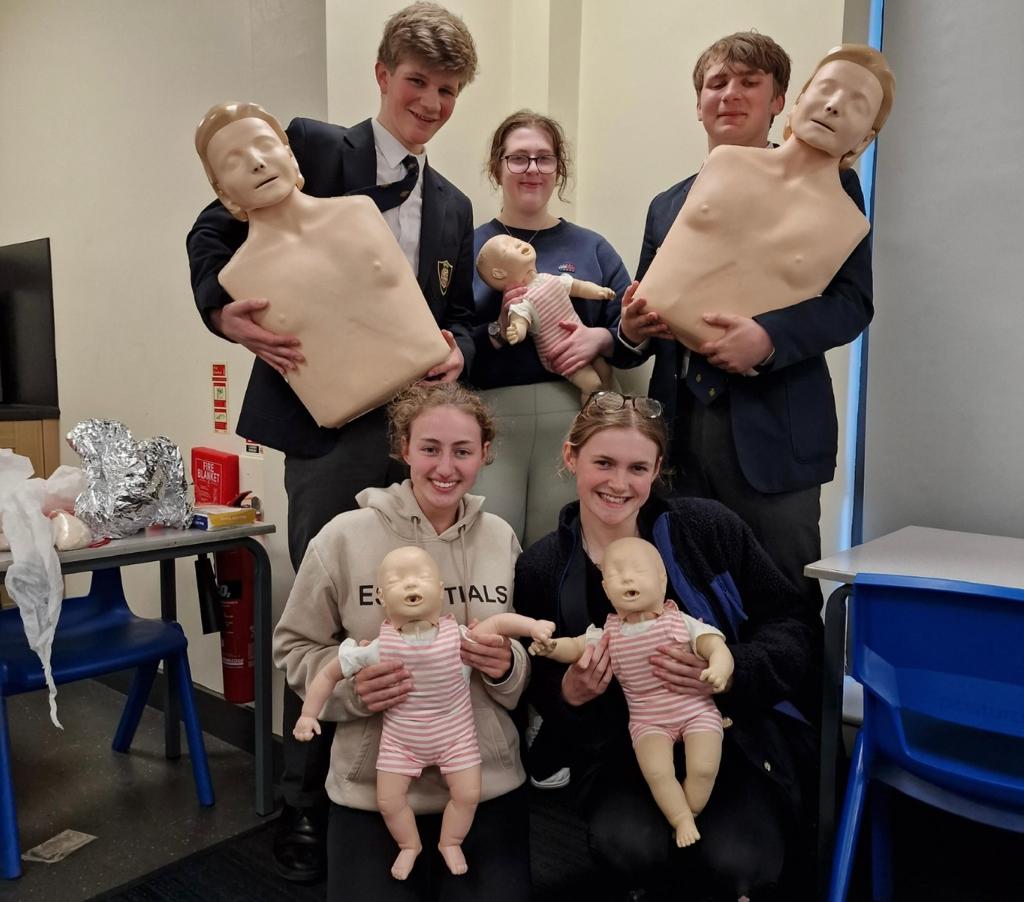 National Pool Lifeguard Qualification
This gives students an Ofqual-registered Level 2 in pool lifeguarding and supervision, with integrated AED (automated external defibrillation) and Anaphylaxis.
The course has three sections:
The lifeguard, swimming pool and supervision
This section explains required standards, risk assessments, health & safety law, legislation, hazards and risks, maintaining supervision, customer care and specific communication methods which are used in swimming pools
Intervention, rescue and emergency action plan

This section covers rescue equipment, entries to the water, rescue skills (including towing, lift-outs), dealing with suspected spinal cord injuries and knowledge of foreseeable emergencies

CPR, AED and first aid

This section covers all areas which also form the First Aid at Work qualification, including principles of casualty management, airway management, adult, child and infant CPR, use of a defibrillator, first aid kits, dealing with heart attacks, fractures, slings, dislocations, head injuries, eye injuries, poisoning, epilepsy, diabetes and much more.
"Whilst each section is grouped together, I like to make sure the students take part in incident training so they are well prepared for real-life situations rather than just reading words from a text book," says Mr Strudwick.
At the end of the course, the students take an assessment in three parts:
A water-based practical in which the students are tested on the intervention and rescue skills learned. One area of this requires them to deal with an unknown situation and decide the best way to handle it.
A land-based assessment of CPR, AED and first aid skills.
A theory paper which has questions covering all three sections detailed above.