Students smash fundraising challenge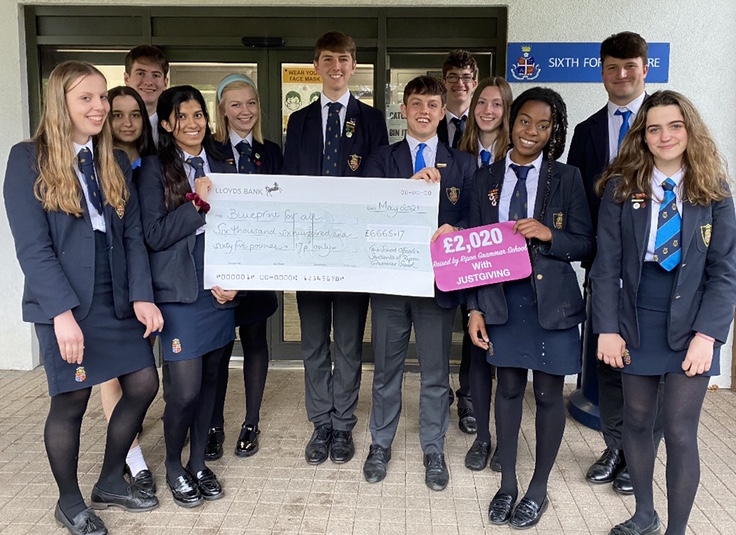 CREATIVE Ripon Grammar School students touched by the tragic death of a London teenager came up with a series of innovative fundraising ideas to raise an impressive £8,685 for charity during an extremely challenging year.
They were determined lockdowns and social distancing rules wouldn't stop them from collecting as much as they could in support of the charity Blueprint for All, set up in memory of teenager Stephen Lawrence, who was murdered in an unprovoked racist attack.
Although they couldn't hold the usual whole school Charity Week events such as music concerts, staff pantomimes, comedy performances and dance competitions, student leaders encouraged the whole school to get behind a new way of fundraising throughout the school year.
Blueprint for All chief executive Sonia Watson praised students for achieving something truly remarkable: "Everybody at RGS should be incredibly proud of this outstanding achievement and for providing educational insight on racism."
Head girl Molly Cushing explained: "This year was the first time we haven't been able to do a normal Charity Week, so we had to be especially creative and adaptable to organise plenty of events to bring the school together behind this great cause while still sticking to all the guidelines."
The fundraising team organised non-uniform days, a sponsored Everest stair climb and a Christmas raffle, as well as sponsored walks and reads, raising £6,665 in cash donations in addition to a further £2,020 on the Justgiving online donation platform.
"We are so pleased that the whole school got behind our fundraising effort to raise such a brilliant amount for Blueprint for All given the unusual circumstances of this year," said Molly.
The school officers also used their fundraising campaign to provide educational insight into racism and the valuable work their chosen charity does.
Head boy Thomas Wilkinson said: "It has been a privilege to have the opportunity to raise money and awareness to help in the worldwide efforts to tackle inequality and change society to be more inclusive."
Ms Watson added: "Through difficult circumstances, Ripon Grammar School students have managed to power through and achieve something truly remarkable. I am particularly impressed with the range of creative activities they have undertaken, despite the cancellation of regular charity-focused events throughout the year.
"We want to thank you for shining a light on the important work we do at Blueprint for All for young people and the communities they live in. Thank you for your incredible support."
*The funds raised by RGS students could help Blueprint for All provide some of the following support and opportunities:
£1,000 raised could fund a career insight day at a school
£2,500 raised could fund a week's work experience travel and lunch for a whole cohort
£5,000 raised could provide a week's specialist support (FR/legal/finance/HR) for a community group in our network
£2,000-£4,000 could provide a year long bursary for a university student from an underrepresented or disadvantaged background