Swimmers win place in Olympic pool national championships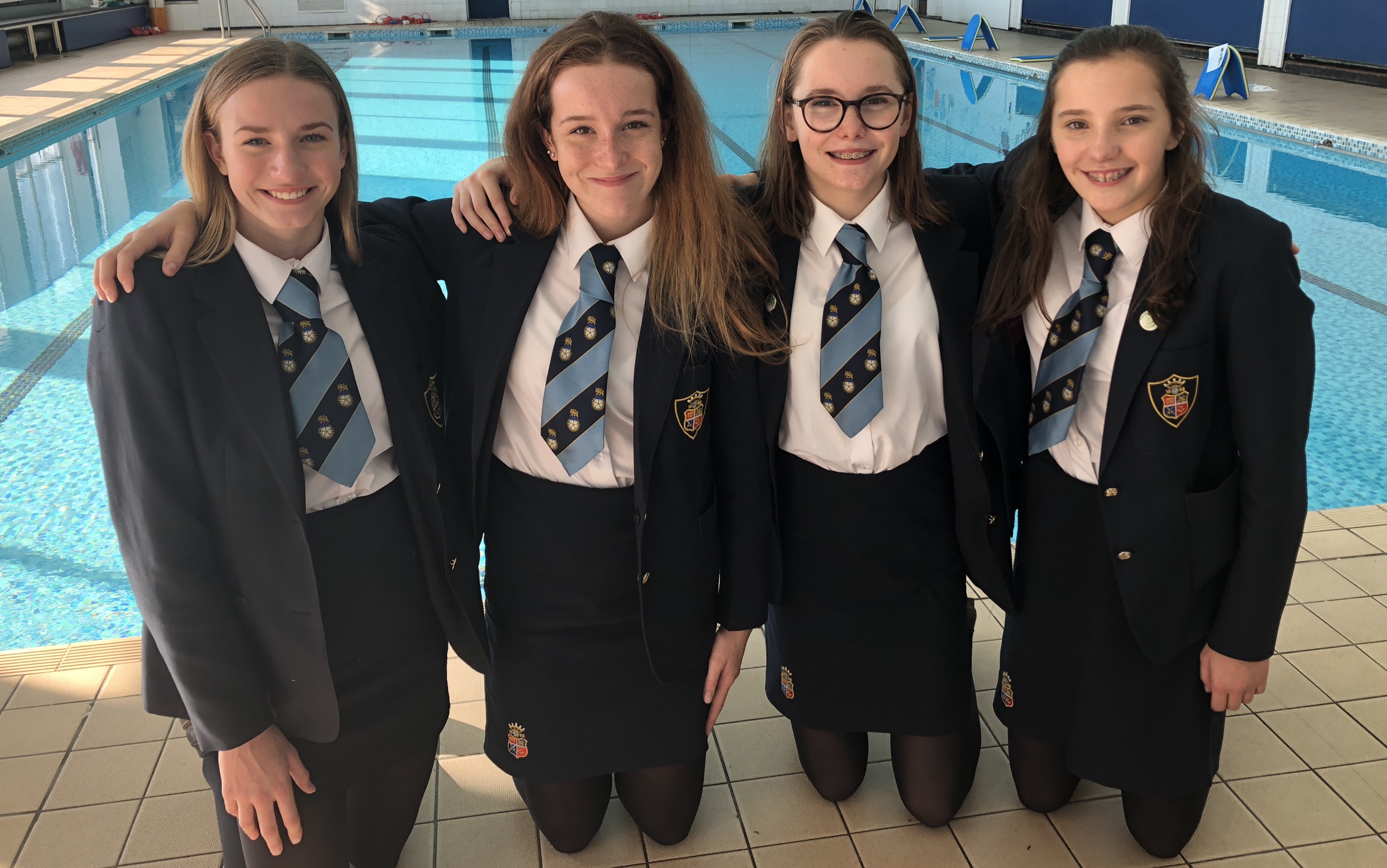 FOUR outstanding Ripon Grammar School swimmers will be taking on England's finest school relay teams after winning a place in the prestigious national championships.
Imogen Vollans, 14, Agatha Scott, Evie Palmer-Jones and Georgi Houseman, who are all 13, will be among the top 30 fastest school teams in the country competing at the London Aquatics Centre's Olympic pool next month.
The dedicated swimmers, who regularly get up between 4 and 5am to train, beat off stiff competition from 16 other schools in their age group in the North-East regional heats in Huddersfield.
They completed their 200-metre relay in an impressive 1minute 57seconds to finish in second place. "It was a very challenging competition with lots of good teams there and I am so happy we qualified," said Imogen.
Agatha, who also plays hockey and represents her school in cross-country running, said she was thrilled: "We are amazed to be going to London to compete in the Olympic pool. We can't wait.
"But we have to work hard at training so when it gets to the competition we are ready. Our PE teacher set up Thursday morning training and it's good to have the school pool."
Evie, who also plays hockey, added: "We all practise about six times a week and swim in the evenings after school as well as in the early mornings."
The team-mates, who all compete individually at regional level, have been swimming since they were infants. Agatha, Georgi and Imogen are all members of Harrogate District Swimming Club, while Evie swims for Richmond Dales Amateur Swimming Club.
"We all enjoy swimming, it's good for keeping fit and stamina, and we love representing our school too," said Georgi, who also plays cricket for North Yorkshire.
The students all hope to progress further in the sport: "I would like to get to the British Nationals for individual swimming and further, if possible," said Agatha.
*The English Secondary Schools Team Championships will be held at the London Aquatics Centre, home of swimming for the 2012 Olympics, on November 17. Last year more than 1,000 school teams competed in qualifying rounds over 17 separate galas across the country.
Picture caption L to R Imogen, Georgi, Evie and Agatha in front of the Ripon Grammar School pool