Talented actress's GCSE results bring her one step closer to dream of stardom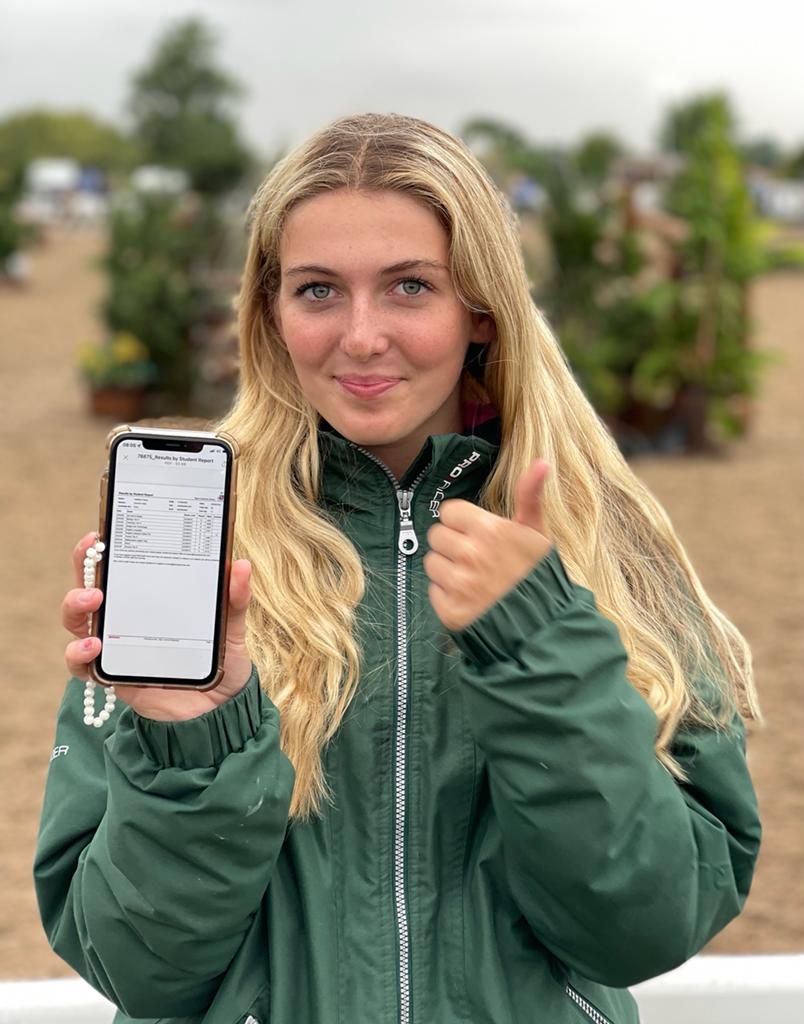 A TALENTED young actress's GCSE results bring her one step closer to her dream of becoming a stage star.
Ripon Grammar School boarding student Izzy Kirby, who achieved a 9, three 8s a 7 and five 6s, will now take up a coveted scholarship at the prestigious Tring Park Performing Arts School in London.
Past pupils include Baby Driver and Mamma Mia! Here We Go Again actress Lily James, singer Ella Henderson and Star Wars actress Daisy Ridley.
Izzy, from East Appleton near Bedale, who recently starred as Tracy Turnblad in Upstage Academy's hit musical Hairspray at Harrogate Theatre, said: "I am so happy with my results, especially my 9 in art and 8 in music. I sing but I don't play an instrument so music was a challenge to begin with, but I have learnt so much."
"I am so excited now to be pursuing my dream of a career as an actress and learning all the skills required for performing in musical theatre, hopefully eventually on the West End and, if I am very lucky, Broadway."
"My dream roles include Sophie in Mamma Mia, Velma in Chicago or the title role of Mary Poppins in the musical."
The 16-year-old who played the role of Babette in RGS's production of Beauty and the Beast in March and also performed in House drama productions, will study art, film studies & drama A-levels alongside musical theatre at Tring.
The keen horsewoman has juggled her studies with attending Upstage Academy in Ripon three nights a week in addition to musical theatre classes every Saturday morning and competing in equestrian competitions on Sundays.
Izzy, who has also gained London Academy of Music and Dramatic Art grades 6, 7 and 8 acting qualifications, has been training with Upstage for the past four years: "They have helped me so much with auditions," she says.
Her first audition at Tring - which offers opportunities to talented performers who will also benefit from a rigorous academic education - consisted of a solo monologue, two musical theatre solo songs and a dance workshop, after which she was offered an invitation to a boarding scholarship audition in London: "I was ecstatic as it has always been my dream drama school to go to."
Izzy was also offered places at the Liverpool institute for the Performing Arts, Studios La Pointe College in Leeds and Cathedral College of the Performing Arts in Wakefield.
Izzy starring in Hairspray