Talented Leo selected for top orchestra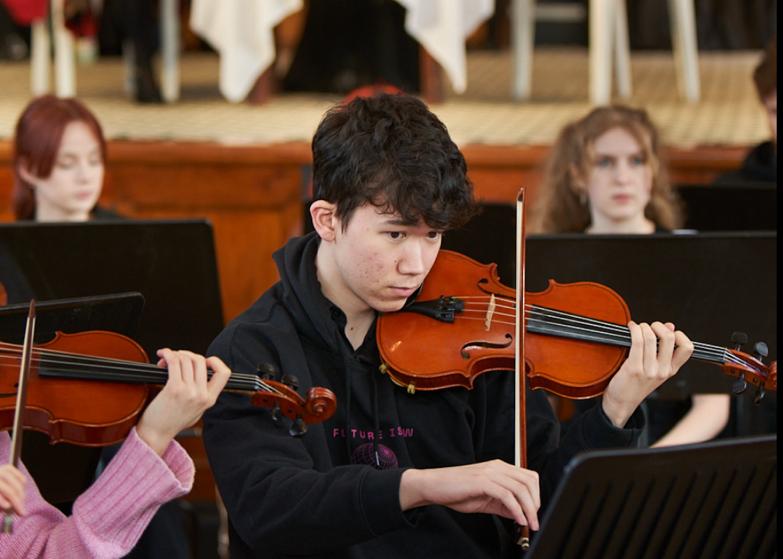 A talented young classical musician from Ripon Grammar School was chosen to play in the prestigious Opera North Youth Orchestra.
Violinist Leo Green was selected from career-minded instrumentalists in sixth forms and universities throughout the region to join the pre-professional ensemble.
Boarding student Leo, originally from Sapporo in Japan, who has been playing since he was four years old, said he was delighted to be selected and enjoyed the opportunity of playing in a series of thrilling concerts and operas.
Rehearsing in the Orchestra of Opera North rehearsal studios in Leeds, the 18-year-old says he learnt a lot about working within a high-level orchestra, while gaining valuable experience of both orchestral and operatic repertoire.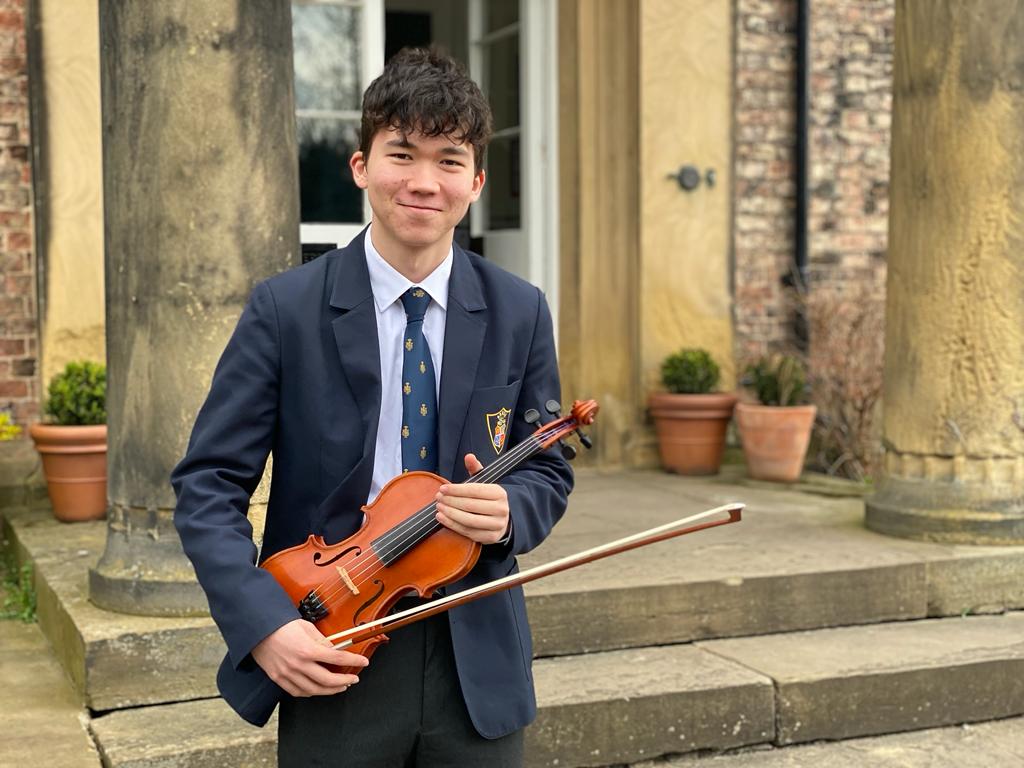 Since his audition in front of a panel of two players from the Opera North Orchestra, Leo has played in a Sibelius Symphony at a Christmas concert in Middleton Hall at the University of Hull and in Tchaikovsky's Eugine Onegin opera alongside professional soloists from the chorus of Opera North in the Great Hall at the University of Leeds.
"The music was quite hard in general and keeping up with other players from music colleges such as the Royal Northern College of Music was also challenging," he said.
"There were a lot of people more experienced than me, I think it helped me improve my playing."
Studying maths, physics and chemistry at A-level, Leo hopes to study civil engineering at university, where he plans to keep playing in orchestras and groups.
He was first inspired to play by watching his older sister, also a violinist: "I just followed what she was doing."
Having gained distinctions in his Grade 5 theory and Grade 8 violin, Leo is a keen member of the school orchestra and string quartet and practises for around two hours a week on top of his studies: "Playing the violin gives me great satisfaction and I enjoy the wide repertoire it has," he says, adding that he enjoys any piece with a nice melody with his favourite composer being Tchaikovsky.
RGS director of music Michael Barker said: "Leo, leader of our chamber orchestra and string quartet, is a superb student who has really grown musically in the two years he has been here. We wish him all the best for the next stage of his education."
The Opera North Youth Orchestra (ONYO) serves to help and mentor dedicated young musicians as they transition into the professional world of music, offering the opportunity to work and perform with soloists, conductors and ensembles from Opera North as they take part in two programmes of challenging repertoire each academic year.