Talented pianist says hard work is key to success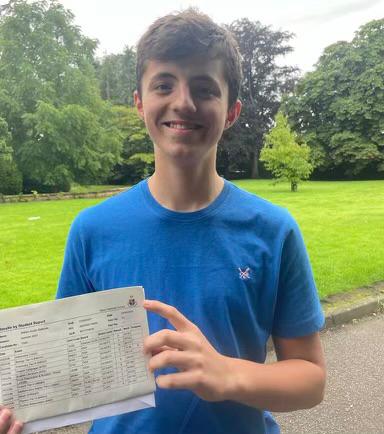 A TALENTED pianist who collected top GCSE grades says hard work has been the key to his success.
Ripon Grammar School student Will Bellaries achieved nine 9s, an 8 and a 7 and plans to study mathematics at university following A-levels in maths, further maths and music.
"I'm so relieved the past two years of hard work have paid off finally," he said.
The 16-year-old, who took up piano when he was five years old, gained a distinction in his Grade 7 exam a week before taking GCSEs.
Will, who plays in the school's wind band, big band and chamber orchestra, has juggled practising up to two hours every weekday and three hours at weekends, along with part-time café work, with his studies.
Having also taken up the viola, Will, from Sawley, confesses: "I found juggling extracurricular activities like music and the Duke of Edinburgh award in and out of school a bit chaotic."
His musical ambition is to achieve a diploma in piano performance: "I'd like to play some advanced repertoire, and perform in an orchestra on viola one day."