Talented RGS students destined to be future leaders, says Sir Gary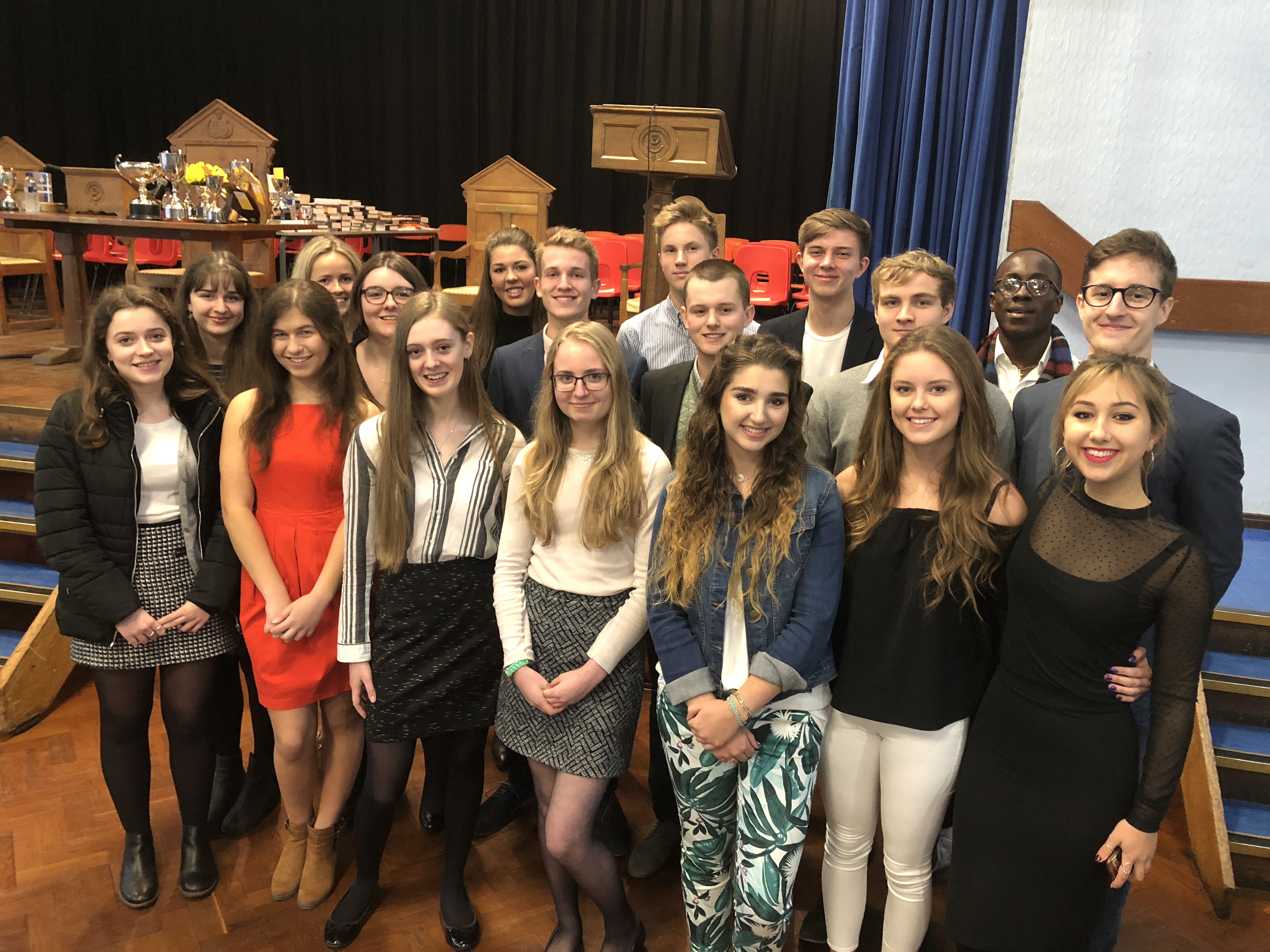 SIR Gary Verity has urged high-attaining students at the top-performing state school in the North to go out and achieve great things to make the world a better place.
The Welcome to Yorkshire tourism boss told record-breaking A-level and outstanding GCSE students at Ripon Grammar School's annual prize-giving ceremony they were destined to be our future leaders.
Sir Gary, who brought the Tour de France to Yorkshire and was knighted for his services to tourism, told them: "You are the most talented group I have probably ever addressed. And that is saying something."
The awards presentation marked another year of exceptional results for the school, with students achieving 95% of GCSEs at grades A*-B/9-5 and 79.5% of A-levels at grades A*-B.
This year's sixth form leavers, whose impressive performance broke all RGS records, returned to their old school to take pride of place in front of a packed hall, filled with parents, civic dignitaries, governors and staff.
The former pupils, most now studying at elite Russell Group universities, were joined by those students who excelled in their GCSEs in the summer, achieving some of the best results RGS has ever seen.
But the audience hadn't gathered to celebrate academic achievements alone. The school is also renowned for its sports, music, drama and community and volunteering work and students received special awards for excelling in these areas.
Among the school's new alumni are medics, dentists, vets, engineers, economists and historians, studying at universities including Durham, Edinburgh, Newcastle, York, London's Imperial College, Oxford and Cambridge.
Others are reading subjects as diverse as commercial pilot training, international relations, marine technology, creative writing, astrophysics, fashion merchandising and aerospace engineering, while a number have taken up high-level apprenticeships in business, accounting and with ITV.
Sir Gary told them: "You have received the greatest start in life from your education here, in this city at this fantastic school, a great Yorkshire school. I think this is a really special place.
"All of you have been equipped to be the next generation of leaders in our world. It is now looking towards you to take things forward. Reflect on how you are going to change the world for the better."
Sir Gary presented prizes to those A-level students who achieved four A*-A passes or three A*-A plus a B grade, as well as for exceptional performances in individual subjects. GCSE students who gained a C or higher in every subject were recognised, and also given prizes for high achievements in particular subjects.
Headmaster Jonathan Webb described RGS – one of the few state schools which offers boarding - as a 'proud Yorkshire school', where boys and girls excel and secure their dreams.
Near the top of the tree nationally for adding value, he told the audience that latest measurements of the progress pupils make from primary school to the end of their time at Ripon Grammar School now place RGS 60thout of 6,000 schools nationally.
Following the distribution of awards, lower sixth former Anika Schwarze-Chintapatla performed a stirring rendition of Carl Maria von Weber's Clarinet Concerto No. 1 in F minor.
Sir Gary concluded: "It is important to dream and to dream big. You all have talents. You don't have to be the best but you owe it to yourself to be the very best you can be. Have great lives and achieve great things."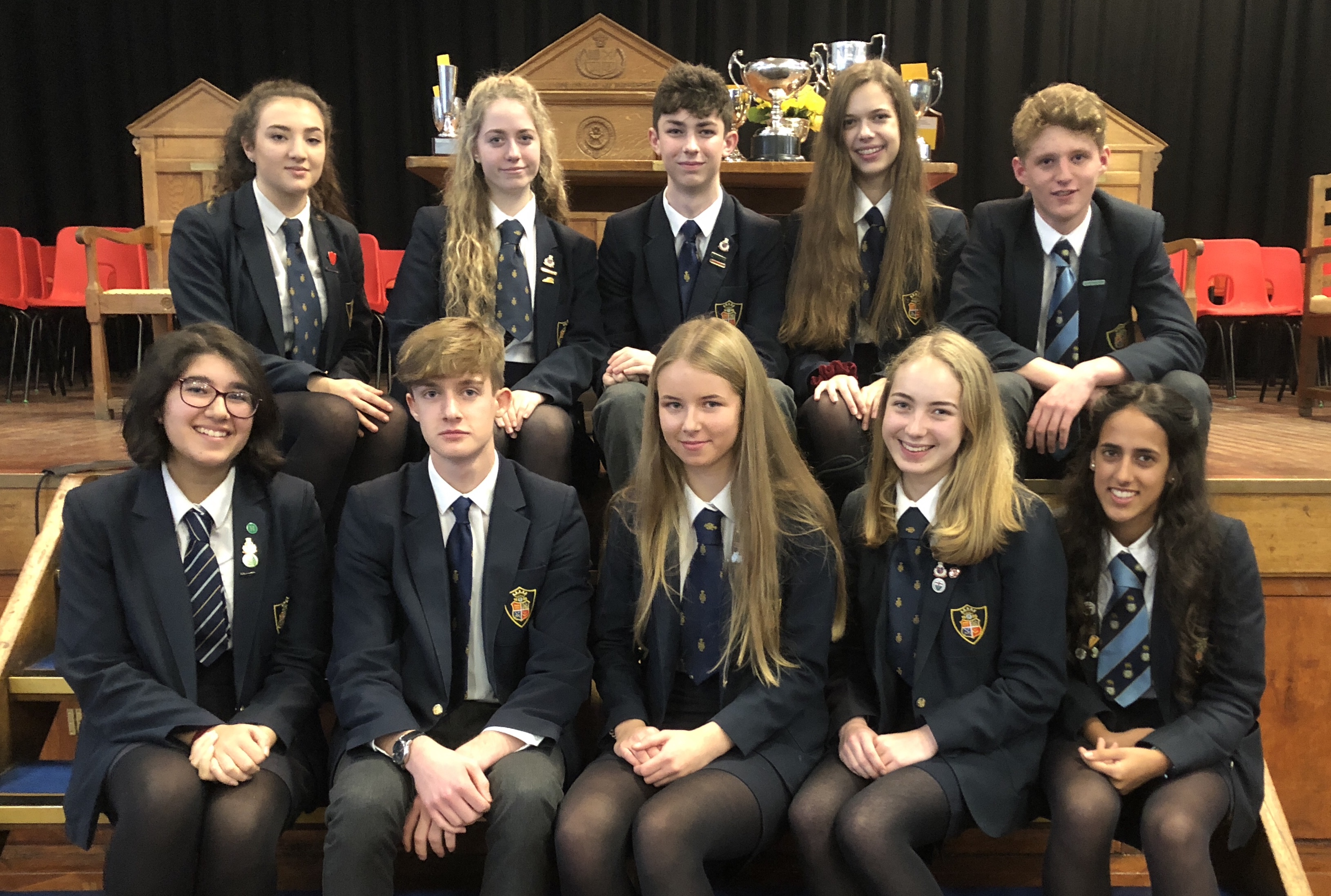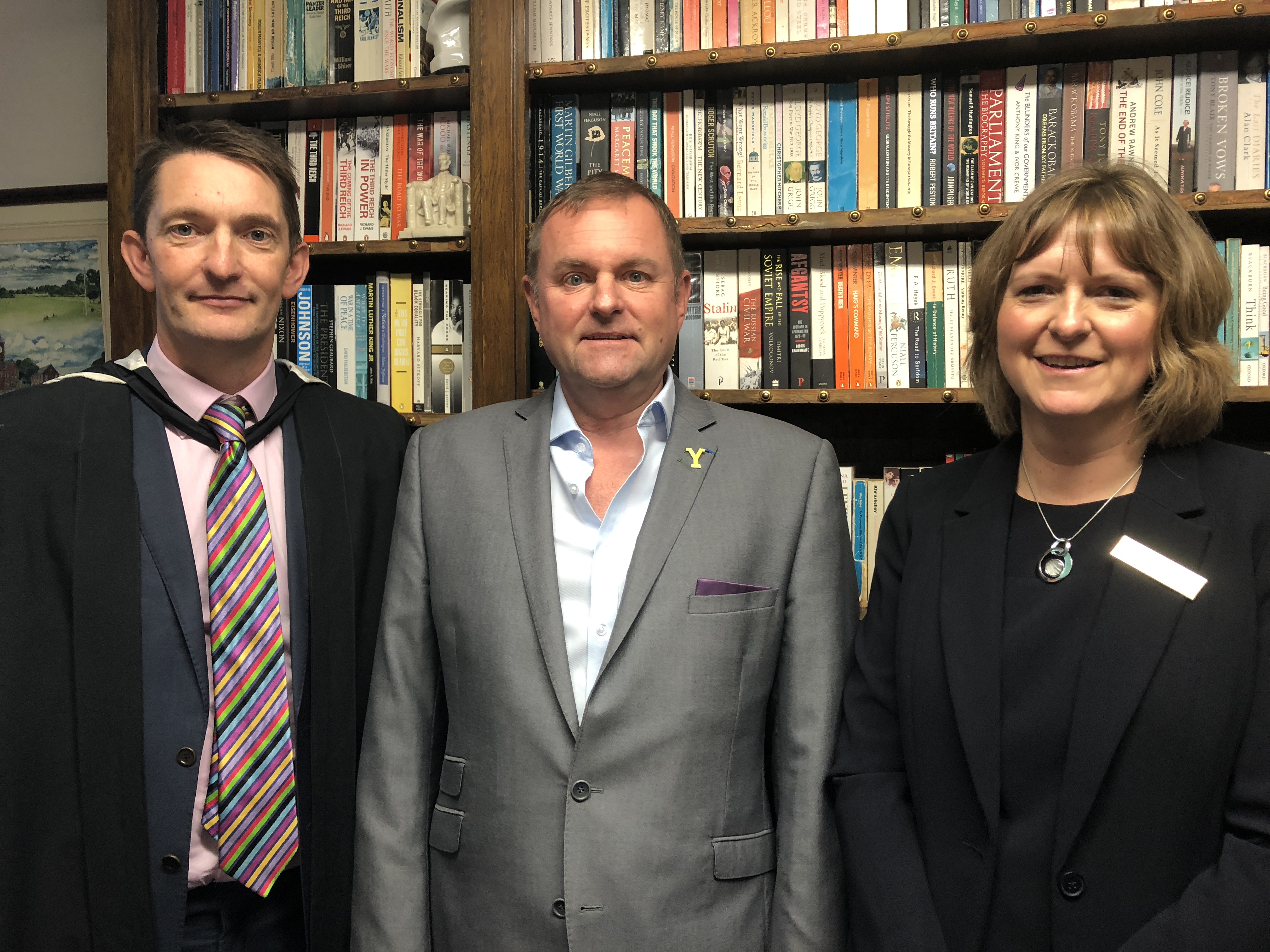 Picture captions, from top: Some of this year's high-achieving sixth formers, who returned to school to receive prizes: RGS's special prize winners; Headmaster Jonathan Webb, Sir Gary Verity, chair of governors Elizabeth Jarvis
The Kersey Cup for Art
Grace Withyman
The Emily Taylor Memorial Prize for Creative Writing
Clara Dammann
The Shepherd Prize for History
George Exley
The Elsie Peckett Memorial Prize for Science
Phoebe Hall
The Jim Spence Memorial Prize for Science
Finlay Pruden
The Bishop Burroughs Prize for Religious StudiesThe Professor Hullah Prize for PoetryThe Cathedral Prize for Music

The School Prize for Extraordinary Progress

Anika Schwarze-ChintapatlaAisha PreeceEmma Belward

Hannah Cave

Edward Henson

Lois Wilson
PRIZES FOR ADVANCED LEVEL WORK
De Grey Awards – Major (4 A*/A Grades)
Ronan Chan Madeleine Charvill Louisa Chatterton Katherine Dale
Lucas Fawcett Alicia Hayden Maya Mellor Luke Rennie
Annamara Rimmer Jake Robinson Lara Sterritt Ceri Stone
Matthew Sutton James Turner Freya Whiteside
De Grey Awards – Minor (3A*/A Grades plus 1 B Grade)
Emma Bailey Mhairi Ellis Alicia McCormick-Roddis
Molly Morrell Tara Schwarze-Chintapatla Emma Sorby
Jack Stott
| | |
| --- | --- |
| The Bruce Oldfield Prize for Art and Design | Phoebe Stocks |
| The Lewis Prize for Biology | Maya Mellor |
| The School Prize for Business Studies | Samuel Bosomworth |
| The J H Brown Memorial Prize for Chemistry | Ella Durkin |
| The Alan Newton Prize for Classics | Sylvia Gill |
| The School Prize for Economics | Annamara Rimmer |
| The School Prize for Design Technology | Mhairi Maxwell |
| The Ethel Allison Memorial Prize for English Literature | Benjamin Pimley |
| The Constance Gilbey Prize for French | Alice Peat |
| The Sir Maurice Brayshay Prize for Further Mathematics | Ceri Stone |
| The School Prize for Geography | Rebecca Payling |
| The Jolly Memorial Prize for History | Luke Brotherdale-Smith |
| The Wolseley Prize for Information Communication Technology | Farnaaz Ghazaani |
| The Mary Johnson Prize for Mathematics | Maya Mellor |
| The Stones Prize for Physics | Rebecca Thompson |
| The School Prize for Psychology | Melissa Price |
| The School Prize for Spanish | Caitlin Johnson |
| The School Prize for Religious Studies | James Turner |
TROPHIES and SPECIAL AWARDS
| | |
| --- | --- |
| The David Fisher Prize for the Head of School House | Finlay Procter |
| The Marguerite Terry Prize for the Head of Johnson House | Emily Wilson |
| The Ripon High School for Girls' Jubilee Prize for the Head Girl (2018/19) | Oluwasolabomi Sowole |
| The Old Riponians' Prize for the Head Boy (2018/19) | Thomas Mewes |
| The Althea Charlton Trophy for Drama | Emily Reid |
| The Brian Stanley Cup for Engineering | Molly Morrell |
| The Dyson Trophy for Commitment to Music | Hannah Pease |
| The Operatic Society Trophy for Contributions to School Music | Oliver Bowett |
| The Deborah Williamson Trophy for Sport | Annabel Hill |
| Miss Cullingworth's Prize for Progress in Sixth-Form Studies | Emily Leslie |
| The Harrogate Borough Council Prize for Progress in Sixth-Form Studies | William Langford |
| The Cathedral Prize for Service to the Community | Laura Crompton |
| The Rotary Award for Service above Self | Annissa Cook |
| The Alastair da Costa Award for Outstanding Female Sporting Achievement | Grace Walker |
| The Alastair da Costa Award for Outstanding Male Sporting Achievement | Toby Osman |
| The Gladys Hall Memorial Rose Bowl for Service to the School | Katherine Dale |
| The Philip Mortimer Trophy for Service to the School | Oluwatimilehin Oniwinde |
| The Bill Latto Trophy for All-Round Achievement | Maya Mellor |
| The Robert Atkinson Memorial Trophy for Outstanding Achievement | Annamara Rimmer |
The Headmaster's Prize for Integrity Benjamin Pimley