Teen athletics sensation Isaac Henson is triple Yorkshire champ
ATHLETICS star Isaac Henson was crowned a triple Yorkshire champion after a phenomenal performance at prestigious county competitions.
The 16-year-old multi-eventer collected gold medals in shot put, discus and 100m hurdles, competing against top athletes who specialise in each event.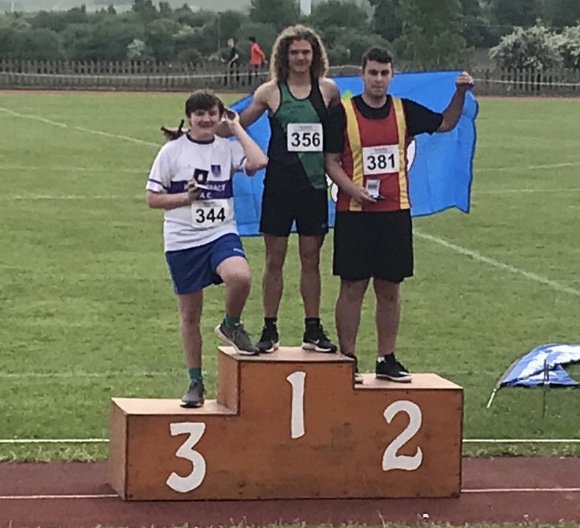 On top of that, the Ripon Grammar School student won silver in javelin and pole vaulting at the Northern Athletics Yorkshire Track and Field Championships.
Isaac, who takes his GCSEs this year, only recently took up pole vaulting and is currently placed 8th in the country in his age group.
He now attends specialist pole vaulting training in Leeds every Tuesday: "Pole vaulting is my favourite discipline as I have only just started and I'm enjoying the challenge and technical aspects, which focus on developing my core strength."
He was particularly pleased to gain a personal best in hurdles at the Yorkshire Championships, which were held in Cudworth: "I was really pleased as I have tried hard to improve my lead leg, as I used to spend too long hovering over the hurdle and wasting valuable time in the air."
He is also delighted to have won the U17 Yorkshire discus champion title for two years running: "I enjoy discus and feel naturally able to throw it a long way."
The long jump is his most challenging event: "My PE teacher Mr Milner allowed me to use the long jump pit in the summer holidays and this helped me a lot before the national championships."
In addition to his pole vaulting training Isaac, from outside Ripon, trains with York City Athletics Club two to three times a week and hopes to win a university sporting scholarship to study in America.
The teenager represented Yorkshire at the national 2021 U17 octathlon championships in Bedfordshire and qualified for the U17 400m hurdle championships at the Etihad Stadium in Manchester last year.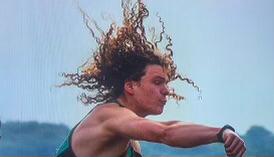 A former North Yorkshire's U15 indoor pentathlon champion – in long jump, high jump, hurdles, shot put and 800m sprint - he's now working towards the decathlon, where he will compete in ten events.
"I also train for two hours every day at home. This can involve hanging upside down on rigs for prolonged periods, so that I can hold my own body weight."
His interest in athletics was sparked aged 11, when he was selected to represent his school in cross country, and he went on to join the athletics club in York two years later. His immediate ambition is to be selected for the national pole vault championships and octathlon championships this year.