Testing times: parents rally round to ensure safe return to school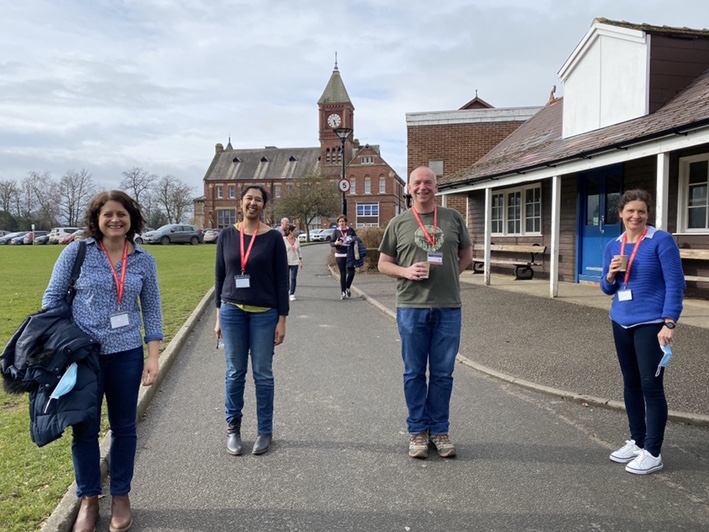 PARENT volunteers rallied round to help ensure students could safely return to Ripon Grammar School after nearly three months away as an extensive Covid-19 testing programme got underway.
More than 40 additional helpers supported RGS staff in reassuring, advising and supervising students as the school began the monumental task of administering 2,790 lateral flow tests, then processing and recording the results, over six days of in-school testing.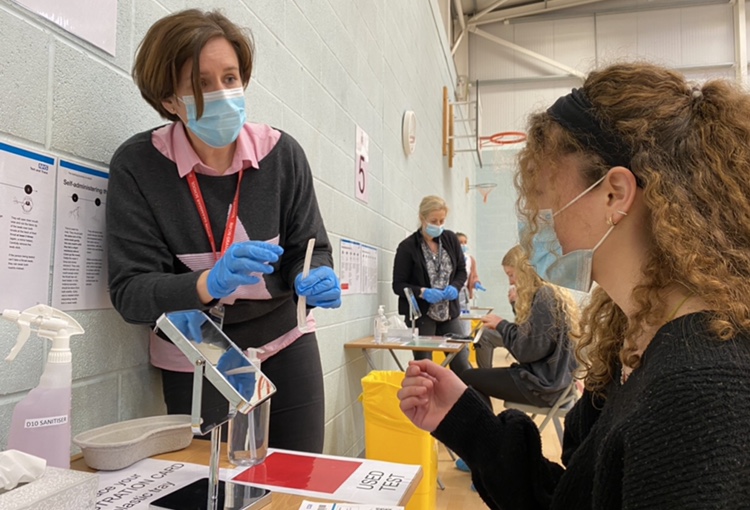 Upper sixth form student Helena Da Costa said she was glad to have the test so she could return to RGS: "It is necessary and important to do it in order to get back to school."
The 18-year-old, from outside Ripon, said: "It was very efficient, I thought it would take longer but it has been organised well and wasn't too uncomfortable."
She said she was now looking forward to getting back to normal classes: "It is easier to stay motivated in school. It's my last year and it's great to be able to get together with my friends and see everyone again."
Parent volunteer Zita Branton, a magistrate from Burton Leonard, whose son is in lower sixth form, said the testing, carried out in the sports hall, was extremely well-organised: "It's been so well-run, it's like clockwork.
"All the students have been so polite and so pleasant, a little anxious but happy to do as they're asked. This school has been so good to my children, I wanted to help out. It's just so important we get the kids back to school."
Students returned in small, staggered groups to carry out their first sets of supervised tests in school, after which they will test themselves at home, as staff do, twice a week.
Deputy head Helen Keelan-Edwards said 40 volunteers, in addition to staff, were on site each day to help deliver the programme, getting through the 465 tests a day needed to enable students to return.
In-school testing has been recommended by the government for all secondary age pupils, followed by home testing.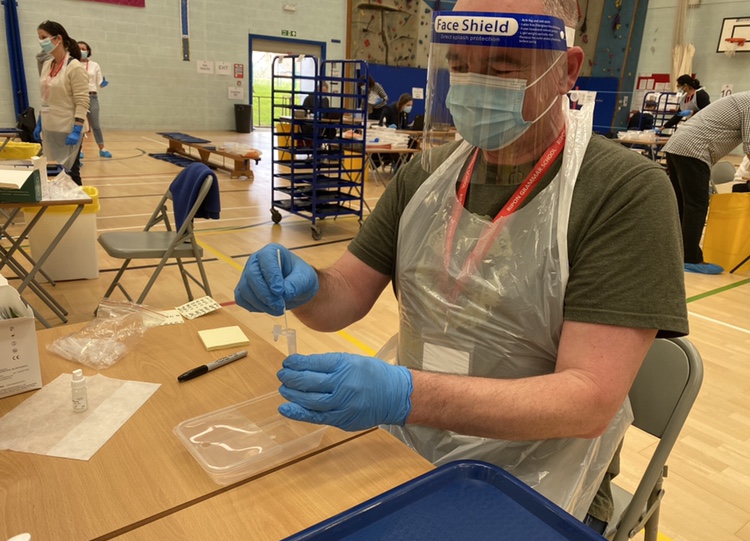 Mrs Keelan-Edwards said she had been overwhelmed by the number of volunteers who came forward: "It has been absolutely amazing. – we can't believe it. We're really lucky with the parents we have and the support they give the school.
"We're also very proud of the maturity shown by all the students throughout the whole process."
Parent Karen McKeag, who was busy assisting students, reassuring them and guiding them through the process to make sure they get an accurate test result, said she was keen to do all she could to help: "The test might be a little unpleasant, but it's quickly over."
A self-employed bookkeeper from Grewelthorpe, with daughters in Year 10 and Year 12, she added: "I understand the importance of getting everyone back into school, it is crucial and if we can help speed up the process, that is great."
Nick Disbury, from Ripon, with a son in Year 10 and a daughter in Year 13, agreed: "I'm very pleased to see them back. Socialising with friends online is not the same as face-to-face. And very close behind that is the academic side, they need to catch up quite quickly."
He added: "I'm a great believer in parental support for school. It makes a great difference and takes a little pressure off the teaching and other staff."
Vet Sian Statham, from Sawley, with a daughter in upper sixth and son in Year 11, was processing the lateral flow tests: "I came in because I really want to get the kids back to school. They are really excited about it."
Angela Simmerson, who has a daughter in lower sixth, said: "We all want to get our children back to school if we can, anything we can do to help them back is a good thing."
The physiotherapist from Markington added: "My daughter can't wait to come back, she's delighted to be able to see her friends. And they need to be in proper lessons instead of in their bedroom on a computer – it's not the same."
Trainee counsellor Helen Preece, from Ripon, who has a daughter in upper sixth and another in Year 11, said she was keen to do anything she could to help get children back to school.
Programme manager Andy Tadd, from Studley Roger, agreed: "It's something that's got to be done to get them back to school and I'm happy to help."
Student Aaron Manku, 17, from Leeds confessed he found the whole experience a little 'weird': "It was slightly uncomfortable, but we have to do it and I'm happy to do it. It's definitely going to be better being back in school and being with my friends again."
Hannah Burfield, 16, from Scunthorpe, said: "The thought of it was worse than the test itself. It wasn't that bad, just slightly uncomfortable. It's definitely a positive thing to do, it makes things safer and reassures me about coming back to school. I am just so glad to be back and seeing everyone again."
Benedict Dunn, 15, from outside Ripon, found the whole process very efficient: "I was in and out in a few minutes and had a lady help me. It wasn't painful, just slightly uncomfortable and I was very happy to have it done.
"I am glad to see all my friends again. Everyone is in the same boat, we will all get used to it."
*Photos from top :L-R Sian Statham, Helen Preece, Andy Tadd and Angela Simmerson

Zita Branton with Helena Da Costa

Andy Tadd processes the tests

Dr Grime records the results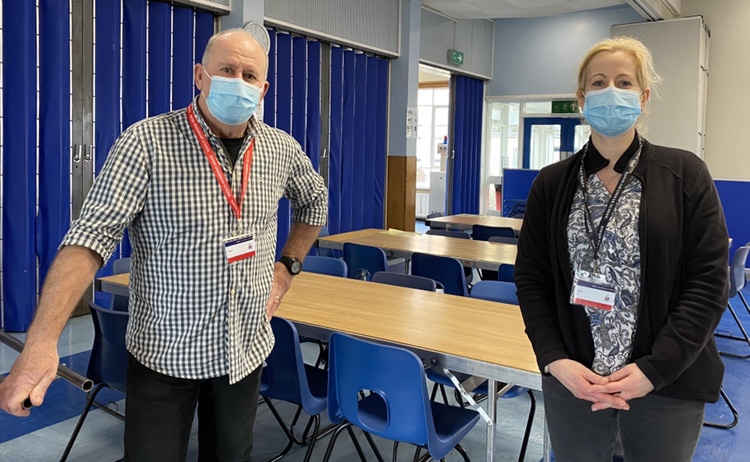 Nick Disbury and Karen McKeag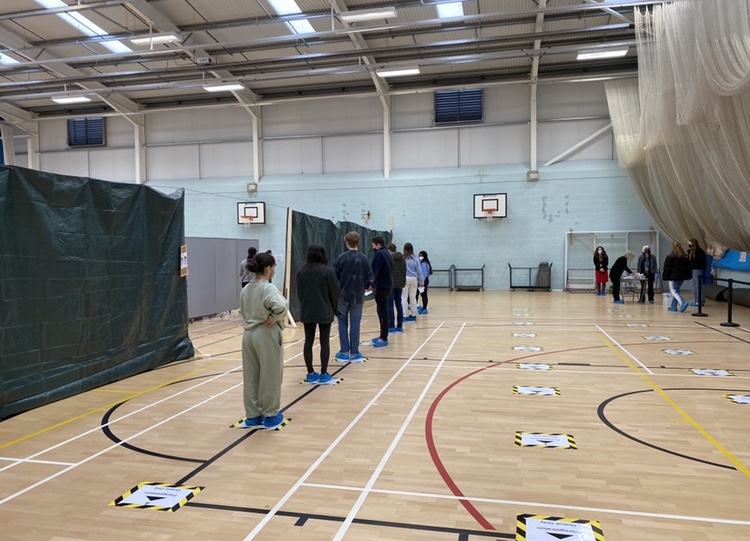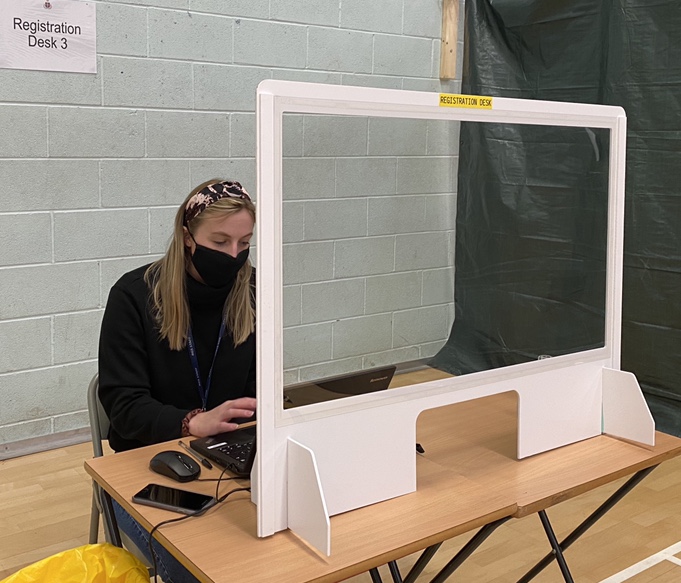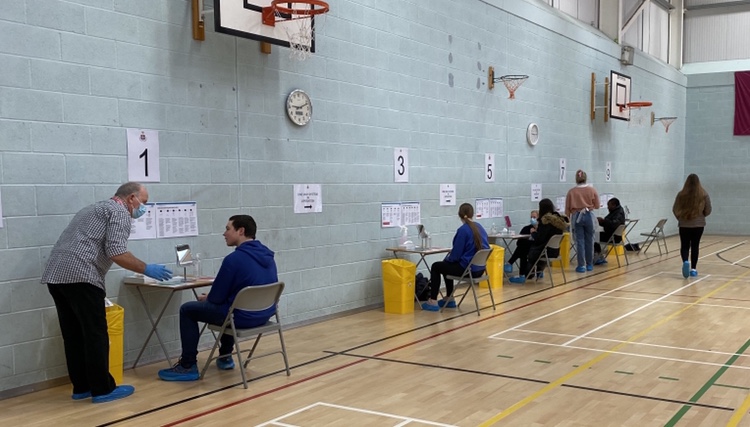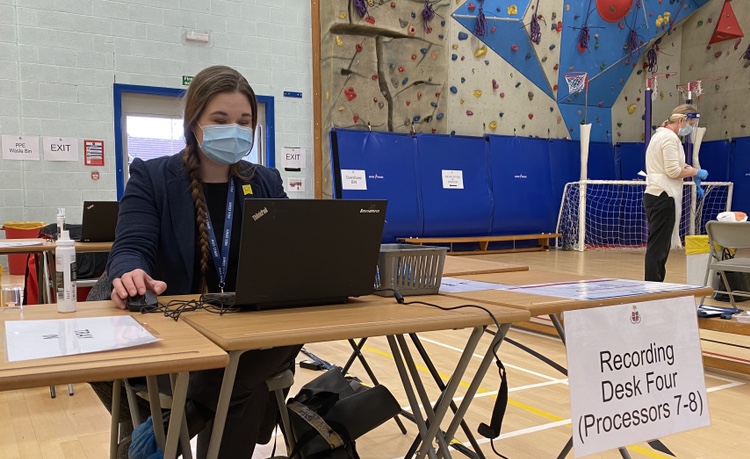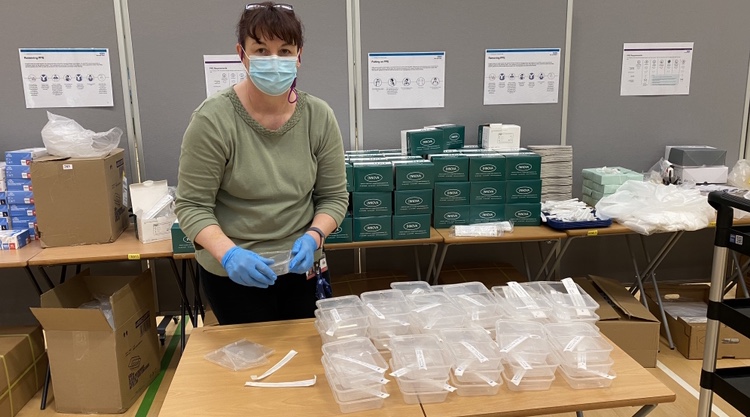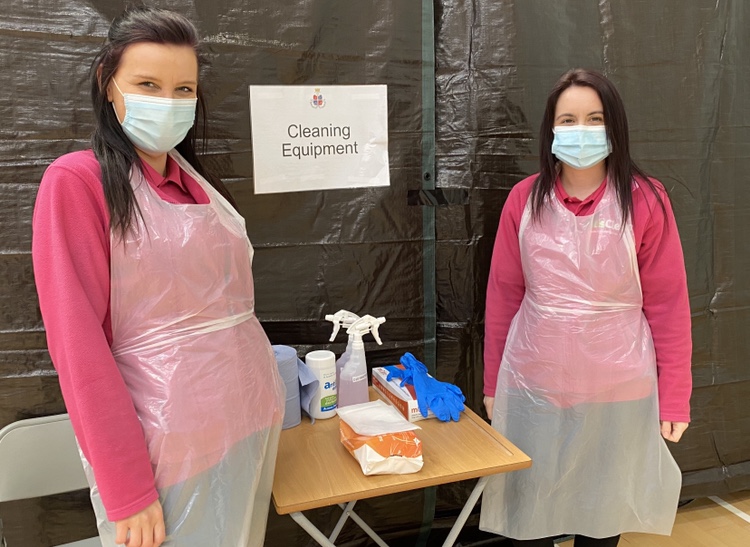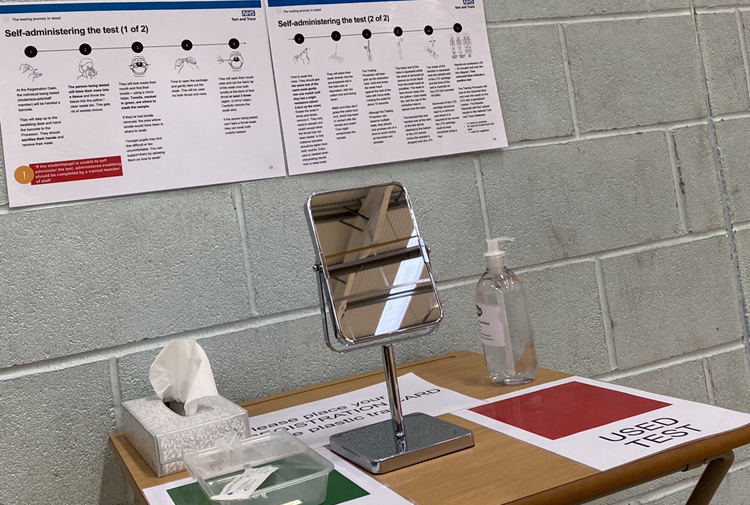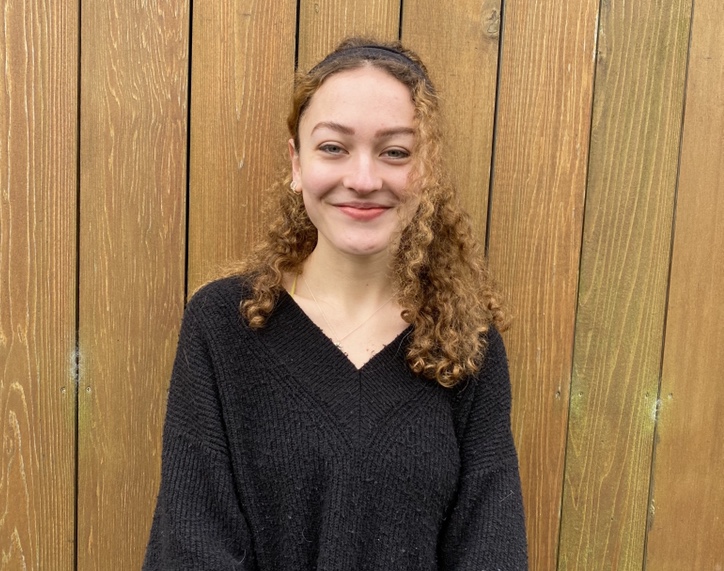 "Glad to have the test': Helena Da Costa