Top of the crops: Henrietta joins student 'land army'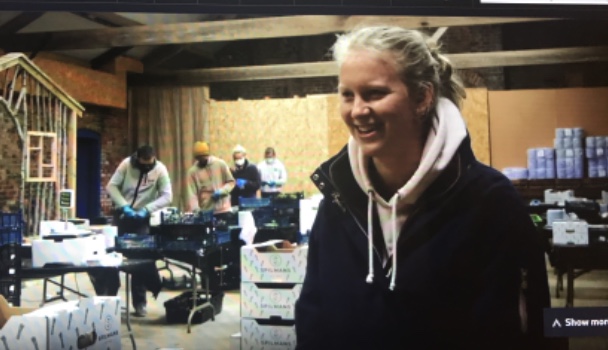 One Ripon Grammar School student explains why she joined the thousands answering a nationwide appeal for citizens to come forward and help Pick for Britain
RIPON Grammar School students have answered the rallying call from British farmers for a modern day 'land army' to help ensure our home-grown crops don't go to waste.
Pupils whose exams have been cancelled due to the coronavirus pandemic are using the unexpected spare time they have to join others who have been laid off or furloughed in the national effort.
With the Eastern European migrant workers he usually relies on to pick and pack crops staying away to coronavirus travel restrictions, Thirsk Farmer Tom Spilman echoed wartime appeals when he put out a Facebook post asking for help.
One of those who responded was Year 11 RGS student Henrietta Jarvis, who is now juggling her schoolwork alongside her new role in Yorkshire's 'Asparagus Army'.
She found herself at a loose end after her exams were suddenly and unexpectedly cancelled: "That was tough, I was expecting to be so busy with revision and taking my GCSEs. It wasa shockto suddenly be told they weren't happening."
She decided to use her time constructively: "I saw the advert on social media and love being outside. My extended family are all farmers, so I was aware of the shortage of workers and thought this would be an ideal opportunity to earn some money and support the local workforce."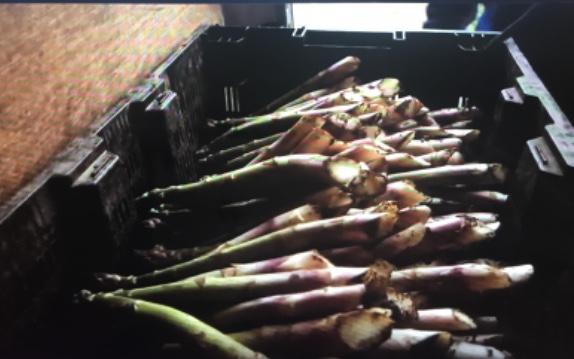 Without local people stepping forward to help with the asparagus crop and strawberry crop later in the year, Mr Spilman explained, everything would go to waste and there would be empty shelves in the shops.
Henrietta is in no doubt the work is vital: "At the moment the country is in an unprecedented situation that hasn't been experienced since the Second World War and supporting the local economy is very important. During lockdown the important things in life are our families, our health and our community.
"If farms like Spilman's are not able to employ staff to harvest their produce it is likely businesses will collapse - and the food supply chain will suffer too. I feel really lucky that I am healthy enough to be part of the workforce - and that I am being paid to work too. I feel like I am doing my bit to support the business and ensure a supply of healthy local food can be maintained."
The 16-year-old, from outside Boroughbridge, hopes to become a vet and had planned to gain some work experience in this field this summer before starting A-levels in biology, chemistry, geography and maths at RGS.
Instead, she is enduring back-breaking packing work and occasional picking in the fields, involving 6.10am starts on a zero-hours contract, finishing around lunchtime each day. But she stresses she finds it fulfilling: "We pack tonnes of asparagus daily - and it is rewarding to see the bundles leave the farm to go out to the consumers. I have not found it hard - I feel like I am using my time constructively, gaining experience of being in the workforce and enjoying working for a family business and seeing how they operate to be successful.
"We get the added bonus of a lot of asparagus 'seconds' to bring home which we all absolutely love."
There is little doubt the job is tough: "The work is hard as I am tall," she explains. "We do a lot of bending and stretching and my shoulders and neck often ache at the end of the day."
She describes her role: "We have to sort the asparagus into bundles of specific weights then wrap them in paper, carefully positioning rubber band around the bundle and stacking them in rows in crates. Each bundle has to be identical, with the asparagus tip perfect and packed in a specific way. Once packed it leaves the farm that morning to go on the shelves."
Strict social distancing rules are enforced: "Each member of the team works behind an individual table, separated by two metres to ensure safe social distancing. We wear protective face masks and gloves. Leaning over the table for hours is tough and also boring, but we chat to each other and there is great sense of camaraderie. We sing along to the radio and get the job done."
With the asparagus season running from late April until late June, Henrietta's working hours will fluctuate over the coming weeks according to demand, she explains.
This highly prized vegetable requires urgent attention when mercury rises as the crop grows quickly in warm sunshine, when each spear can shoot up or 'flush' by four inches. So, in high temperatures, it may have to be picked all at once.
Henrietta, who has three younger siblings, lives eight miles from the farm. With her mother busy working full-time in the NHS, her father gives her a lift each day: "Thankfully, Dad doesn't mind early starts."
Outside her farm job, she keeps busy with schoolwork and other interests: "RGS is providing us with online learning - teachers are in touch regularly and check on our wellbeing. Currently I am working on an extended project and also working for my Grade 5 music theory exam, practising my violin and doing some preparation for sixth form studies."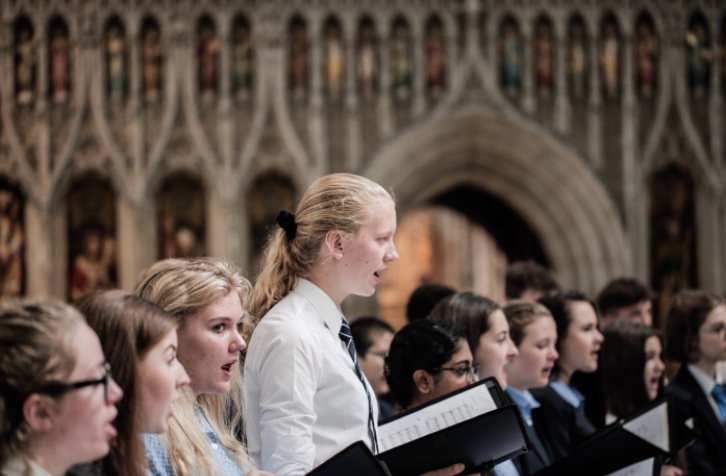 She is also planning to pursue her Duke of Edinburgh Gold Award, having completed the bronze level, and is a member of the school's chamber orchestra, wind band, senior girls'choir, as well as helping with the string orchestra. In addition to this, Henrietta helps teach young children to swim on Friday evenings and is a member of BoroughbridgeYoung Farmers' Club, as well as working on a local goat farm every other weekend.
She has been coping well in lockdown, she says: "I have spent lots of time outdoors - and have tried to remain focused- whilst enjoying time to relax too. I have kept in touch with friends, exercised and maintained good contact with family too. "
*The National Farmers' Union says many more thousands of people are needed in the months ahead to prevent crops rotting in the fields.
Visit: www.spilmans.co.uk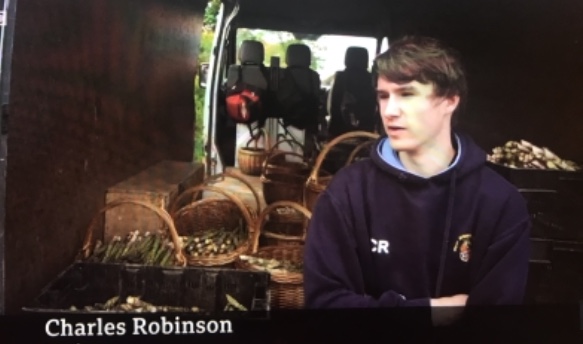 *Another RGS student, Charles Robinson, 17, appeared alongside Henrietta in a BBC News report talking about his work as an asparagus picker in the fields.
Charles, whose AS level exams were cancelled, told how he wasn't keen on the job to begin with: ""It's not the type of job people are keen to do. The first few days are really hard on your body and that's enough to put most people off. But once you get past that point it gets easier."
A few weeks in he is now enjoying the exercise and fresh air and extra money in his pocket, he says.