Top RGS hockey player scouted by England squad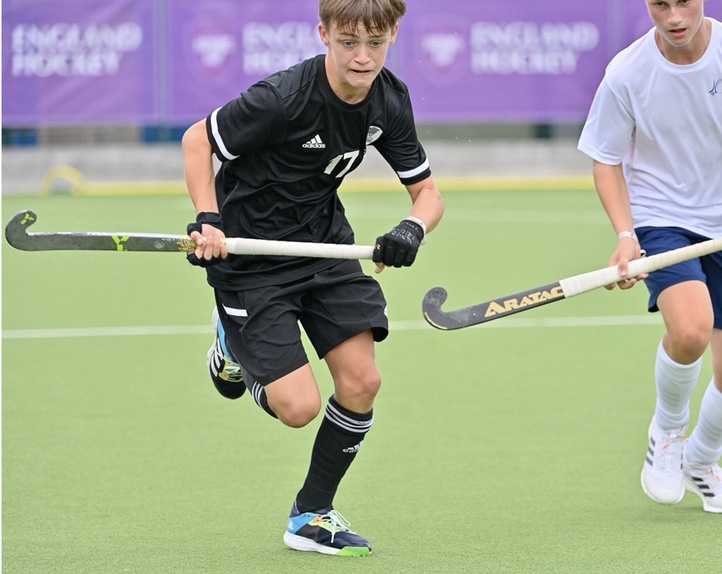 AN RGS hockey player with his sights set on the Olympics is one step closer to his dream after being selected to play in the prestigious England Hockey Futures Cup, where he was scouted by the national squad.
After playing for the Pennine Pumas - the top under-15 players in the North, selected from Manchester, Yorkshire and Durham – 14-year-old Olly Pollock was picked for the under-16s national group observation squads.
The Futures Cup, run by England Hockey, is the pinnacle of the England Player Pathway system, open to the best-performing players with the most potential in their age group.
Year 10 student Olly, from Thirsk, was selected to represent the Pumas after attending the regional Performance Centre, run by England Hockey, in Durham for the 2020/21 season.
"It was a huge deal for me," he said. "It was what I'd wanted to achieve at the beginning of the season. To then be further selected to go onto under-16s England Hockey national age group observation squads from the tournament was unexpected but amazing."
The Futures Cup runs over four days and sees the six regional squads battle it out to be crowned winners. The England Hockey national age group coaches attend the tournament to select for the England U16 and U18 squads.
It was his older sister, 16-year-old England player Minnie, who first got Olly interested in hockey, he says: "She thought I'd enjoy it and it turned out she was right," he says. "She encouraged me to follow in her footsteps. We have had many hockey battles in the garden."
As well as representing his school in rugby and cricket, also playing for Ripon Rugby Club and Studley Cricket Club, Olly trains two nights a week and plays on Saturday and Sunday for Harrogate Hockey Club men's 1s and the U16 boys' A-team.
He now wants to continue his journey along the England Hockey player pathway and get into the England team: "I want to play against other nations, like the Dutch and Germans and I'd love to play in an Olympics and World Cup," he says.