TRIBUTE: Goodbye, Mr Chippy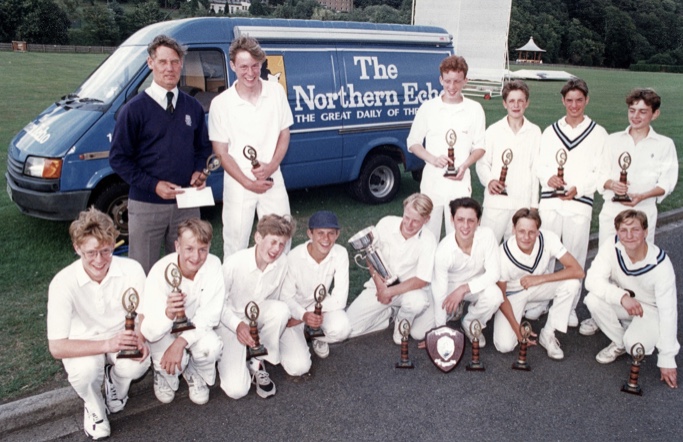 Many past pupils will have fond memories of former RGS woodwork teacher and cricket enthusiast John Chambers, known as 'Chippy', who has sadly died, aged 81
DURING his 34 years at RGS, Mr Chambers taught countless students everything from the precision required to produce the perfect dovetail joint to the art of fast bowling - and in the early 1990s his undefeated U15 cricket team were crowned champions of the North.
John's considerable contributions to Ripon Grammar School are summarised in The Riponian magazine article below, which marked his retirement in 1996.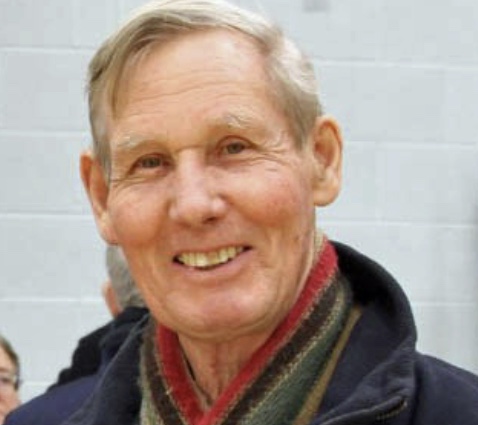 John H Chambers
John Henry Chambers is a Yorkshireman through and through. Known universally as 'Chippy' he grew up in Seamer, going on to Scarborough High School and then Loughborough College where he was placed first in his year in both teaching ability and craftsmanship.
He was appointed to RGS in September 1962, the first year of the mixed school formed on the amalgamation of the Boys' School with the Girls' High School. He did, however, start work in the previous July, spending several weeks planning and equipping the woodwork room. It is a measure of his meticulous checking and record-keeping that all the tools purchased at that time are still present and in excellent condition.
Originally woodwork was a boys' subject whilst the girls concentrated on domestic science; it soon became mixed, and generations of boys and girls went on to learn invaluable practical skills which would stay with them for the rest of their lives. Every year a group proceeded to 0 Level- later GCSE - and as part of their course produced beautifully made pieces of furniture which would annually line the administration corridor.
A drawing office was created in the Sani building in which John taught Geometric and Engineering drawing - later to be called Graphical Communication. This was a second area in which he had real expertise, being an examiner for several examination boards.
During his second year, it was decided to mount a Gilbert and Sullivan Operetta. Starting from scratch, John and his team built a series of boxes and flats which went on to be the basis for this and many other magnificent stage sets, ranging from the deck of HMS Pinafore to Arcadia and the House of Lords in Iolanthe. They were transported to the Cathedral where, after some negotiation, John and Tony Smith created the scenery for Noyes Fludde. Also during this period, John ran a night class, which every year was mysteriously fully booked before the official enrolment evening.
Outside the classroom he made a major contribution to the Games Department. Whilst his robust performances in the Annual Gentlemen Staff XI vs Girls' 1st Hockey XI are perhaps best not reported here, he did coach rugby and for many years took charge of the Wednesday afternoon basketball group. His greatest passion, however, is cricket: player, coach, umpire, administrator, and occasional critic of the Yorkshire and England Elevens.
An aggressive fast bowler, he opened the attack for a number of local sides, in particular West Tanfield. He coached the school First Eleven for thirty years and is still much involved with the Yorkshire Schools' Cricket Association. It gave him great pleasure to see a large number of RGS cricketers go on to gain representative honours with North Yorkshire and the full county side, and also a number of Yorkshire Schools' players proceeding to county and international status.
During the summer holidays John and his family travelled extensively throughout Europe. he seemed to be familiar with the entire continental motorway network and all the available routes over and through the Alps. This knowledge \vas put to the school's advantage when he accompanied the school's German Exchange groups on three recent visits to Austria and Germany.
His first Headmaster, Mr Atkinson, summed John up when he wrote 'he helps generously with whatever is going on...he is absolutely direct, has high standards and knows his own mind...spares no pains to get the last ounce of effort from his pupils. '
The syllabus content of GCSE and the advent of the National Curriculum brought about changes in most subject areas, but perhaps John's area saw more changes than any other. Whilst he came to grips with the new skill and concepts involved in Technology for all, John, like many, regretted the lack of real craftsmanship required and achieved by pupils in earlier years.
John is a man of many interests and practical skills, which should keep him fully occupied and out from underneath Julie's feet. I am sure that all at Ripon Grammar School past and present wish him a long, happy and much deserved retirement.
JDP
*PHOTOGRAPHS: Top, pictured with the 1992 U15 cricket team which went undefeated throughout The Northern Echo Cup. Below, pictured at the Old Rips 2017 reunion
Ripon Gazette Notification
CHAMBERS John Henry October 12th 2020,
peacefully at The Moors Care Centre, aged 81 years,
John Henry Chambers of Ripon, beloved husband of Julie, much loved dad of Nigel, Paul and Helen, loving granddad of Anna, Sam, Isobelle, Noah and Iris, dearly loved brother of Edith.
The funeral service and cremation will take place privately.