TRIBUTE: 'The very model of an Old Riponian'
Professor Peter Toyne pays tribute to 'the very model of an Old Riponian', the Ven. John Michael Oliver, former Archdeacon of Leeds, and a one-time boarder at Ripon Grammar School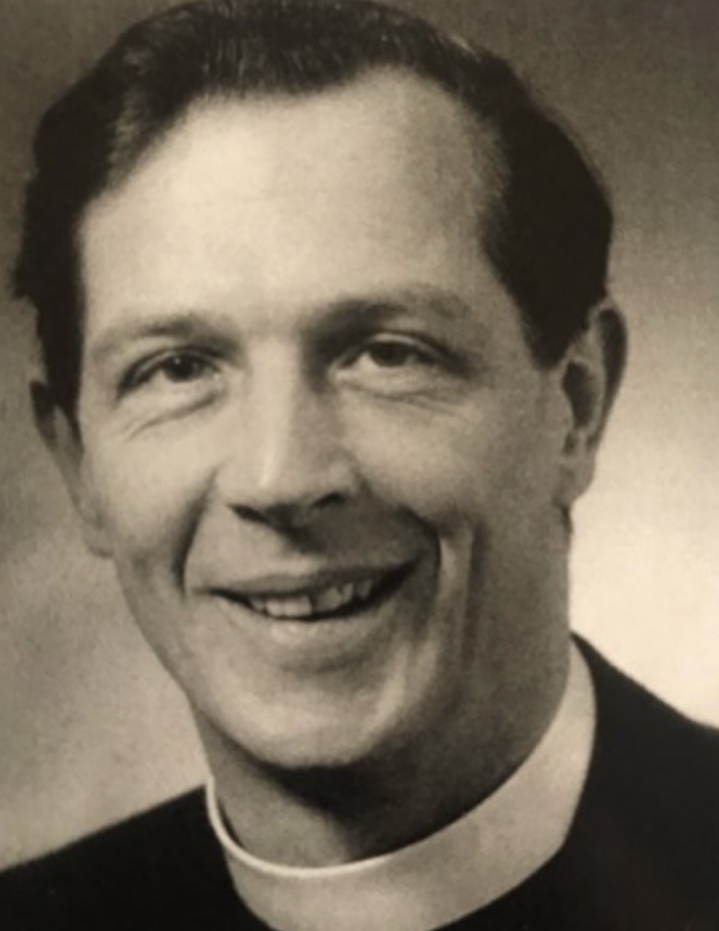 ARRIVING as a boarder at Ripon Grammar School in 1953, John Oliver would have seen the sign on the edge of the city: "Welcome to Ripon, stay awhile amidst its ancient charms". It must have impressed him, because 'awhile' turned out to be 'almost for life'.
From his very first day there, he said that he knew he was going to be a priest — not that he wore it on his sleeve, but he often talked openly about his faith and the need to make religion more relevant and appealing.
He regularly used his considerable powers of gentle persuasion to bring about such change, as when he told the head of divinity (Colin Alves, who later became the Church of England's chief education officer) that the choice of daily readings for morning assembly was poor and that he could make a more relevant selection. He got his way and was put in charge of it.
Similarly, he told the headmaster that he should end the school's traditional punishments of making boys write out Psalms 19, 119, or 119 with Glorias, as it put them off religion even more than the sermons that they had to endure at compulsory cathedral matins. Again, he got his way and introduced community service instead.
He even managed to cajole the headmaster into letting him go to the eight-o'clock communion service at the cathedral on Sunday mornings — something that provided him and a friend with a splendid opportunity to broaden their education and entrepreneurial skills by nipping into WH Smith's, purchasing a copy of the News of the World, and charging eager boys a penny a time to read it.
After a while at Ripon, he went for a while to read his favourite subject, English, at St David's College, Lampeter, and then for another while as an ordinand to another Ripon (Ripon Hall, Oxford), before returning in 1964 to Ripon itself for his ordination and, three months later, his marriage to Anne Barlow, whom he had known for rather more than a while.
After curacies at St Peter's, High Harrogate (1964-67), and Bramley, Leeds (1967-72), he was appointed Vicar of St Mary's, Low Harrogate (1972-78), and Beeston (1978-92). He was born in Beeston and was proud to claim that, on the rare occasions when Leeds United FC scored a winning goal at Elland Road, since it was in his parish. He became Rural Dean of Armley (1986-92), an Honorary Canon of Ripon (in 1987), and Archdeacon of Leeds in 1992 until he retired in 2005. He and Anne moved to the village of Barwick-in-Elmet (still in the same diocese, albeit this is now called Leeds), where they took a full and active part in parish life.
Throughout his ministry, ecumenism played a significant part. From 1980 to 1986, he was Ecumenical Officer for Leeds. When he was in that post, and when he was archdeacon, among the many innovative events that he organised were several large ecumenical pilgrimages to the Holy Land.
Above all, however, he will be remembered with great affection as a 'people-person', always finding time and caring lovingly not only for his parishioners, fellow clergy, and ecumenical partners, but also the many people whom he met as an active member and one-time president of Leeds Rotary Club. He will also be remembered as a talented cricket-loving Yorkshireman (the Joe Root of his day?) in the Ripon Diocesan Clergy cricket XI.
One of his former bishops says: "John had a real empathy with clergy, recognising their strengths and weaknesses, always seeking to support them, but also puncturing arrogance when he perceived it." Another former colleague, now a cathedral dean says: "As a young priest and a new vicar, to have an archdeacon as kind and patient as John was a real blessing, but the real blessing was to have someone alongside you who was a real pilgrim and travelling with him and Anne to the Holy Land was a time of growth for me. I am a better pilgrim because of John."
A devoted husband and father, he was always appreciative of Anne's unstinting support and love and was especially delighted when she was elected for six years as Diocesan President of the Mothers' Union. He rejoiced in his three daughters, being immensely proud of their achievements, not least in providing him with six grandchildren.
John Oliver was an outstanding, much-loved priest, and an archdeacon widely respected for reaching consensus, whenever difficult situations arose, by using the very powers of persuasion which he had so effectively deployed in his schooldays. He was the very model of an Old Riponian, always, as the Old English motto of his alma mater put it, "Giorne ymb lare ymb diowatdomas", being "Eager to learn and to serve" the Church to which, from his earliest days, he knew he was called.
The Ven. John Michael Oliver died on 23 January, aged 81.
*This article was first published in the Church Times on April 1, 2021. To subscribe, please call 01603 785911 or email subs@churchtimes.co.uk