WHERE ARE THEY NOW?: Qian Zhang (2018)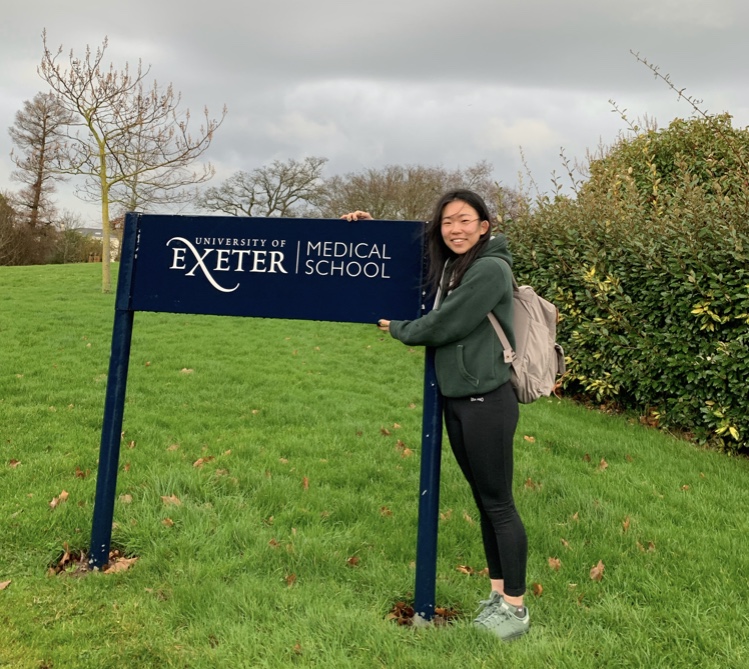 QIAN ZHANG (left RGS 2018)
After two years in Ripon Grammar School's sixth form, I studied medical sciences for a year at the University of Exeter before transferring to medicine as a first year medical student.
It was devastating to receive rejections prior to interviews from all of the medical schools I applied as my United Kingdom Clinical Aptitude Test (UKCAT) score did not meet the selection cut-off. Having achieved A*A*A at A-level, I had two options, to take up my fifth choice of medical sciences and then apply for postgraduate medicine or to take a gap year and reapply. I decided to continue my education by doing medical sciences and go for the transfer option to medicine after my first year. The selection process was tough and required me achieving around 80 per cent at the end of year as well as undertaking an intense set of seven mini-interviews (each three minutes long). I was lucky enough to be one of the eight candidates who transferred over.
During intense periods of revision, I often questioned myself whether it was the right decision to make – a competitive selection process with transfer not guaranteed. But, having thought back to my aspirations for medicine, my desire to help people andmake a difference, I knew that even if I was not selected, medical sciences would still an excellent degree. Furthermore, getting into medicine can seem like a walk in the park for some direct school leavers, but there are so many current medical students who did not give up when they failed to secure a place the first time because they are determined to devote themselves to this career.
Emerging from academia, I thoroughly enjoyed my time at RGS not only acquiring knowledge from a wonderful team of staff (my favourite quote is still Mr Fell's "No regrets"!), but also the extra-curricular pursuits, such as playing in the orchestra for Billy Elliot, being involved in the peer mentor scheme and many more activities. I was part of our university's ballet society last year, and this year I am part of University of Exeter's Boat Club as a novice coxswain. I am still trying to find the work-life balance and it's always nice to be at the river after a week of hard work!
Looking forward, I am very excited to have more patient contacts in the next few years and to spend part of my clinical years in Truro, Cornwall.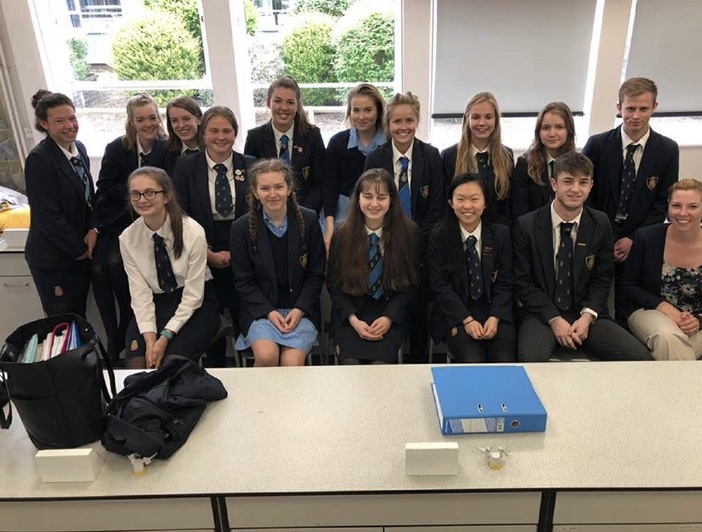 Qian pictured with her upper sixth biology classmates and teacher Mrs Gallagher in May 2018