World Book Day Bonanza
The lead up to World Book Day this year was packed full of literary treats. The week of February 29th – March 4th was a whole school Reading Week where lots of free time was given over to reading for pleasure among all year groups. There were two fabulous author visits, by Cathy MacPhail and Bali Rai, and we also hosted this year's Harrogate District Battle of the Books, where 10 schools with teams of Year 9 and 10 pupils competed in a literary quiz. You can read more about these events in the next issue of RGS News.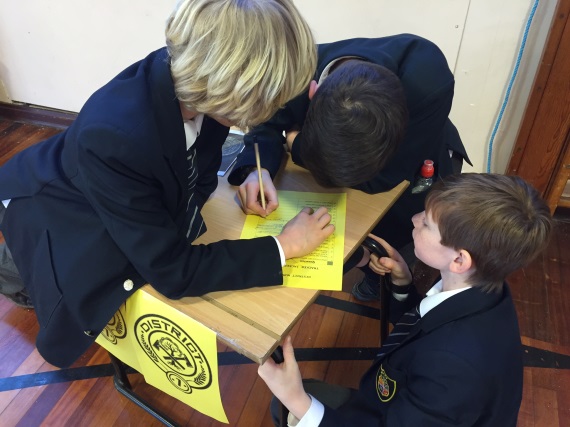 Finally, we held the first RGS Hunger Games over two lunchtimes. Eight District teams of 4 pupils competed in the Arena during the first lunch break, where they had to complete three activities based on Suzanne Collins' popular trilogy.
The first activity was a Tracker Jacker Trivia Quiz in which they had just 5 minutes to complete as many as possible of 40 questions based on the three books.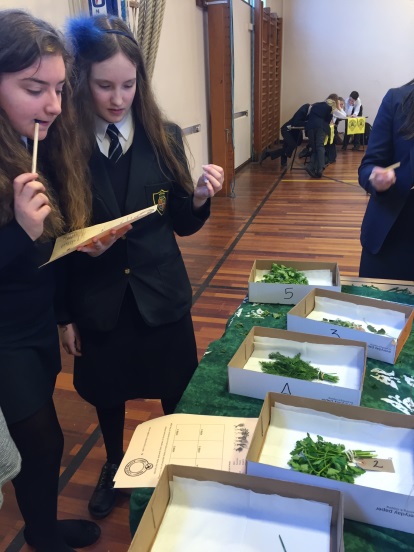 The second task was to Identify the Edible Plant, with contestants asked to taste and identify six different herbs; and the final challenge was Katniss's Target Practice in which each team aimed beanbags at bucket targets with points available depending on distance.
Day Two in the Arena began with the elimination of the four Districts who had scored the fewest points on Day One – members of those teams then stayed on to support and assist the remaining contestants with the final two challenges. Firstly, the Cornucopia Challenge, where Districts had to select survival items from the yield provided. Only one team member could choose at a time, on a relay basis, until everything was gone. Secondly, a story of three days in the Arena was read out, describing how a tribute survived, with points awarded to the Districts who had selected any of the items mentioned.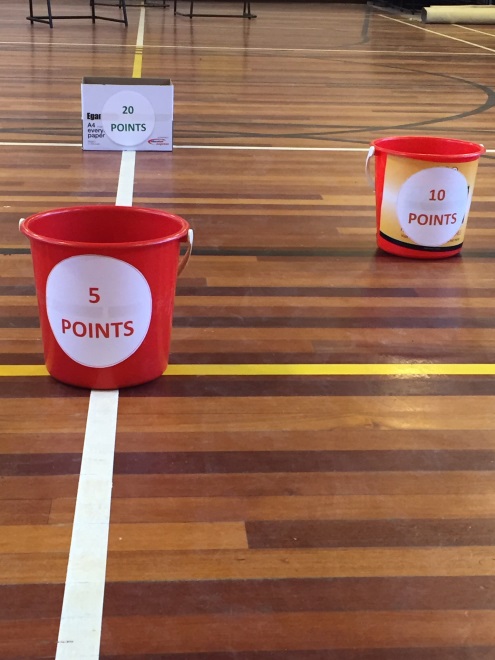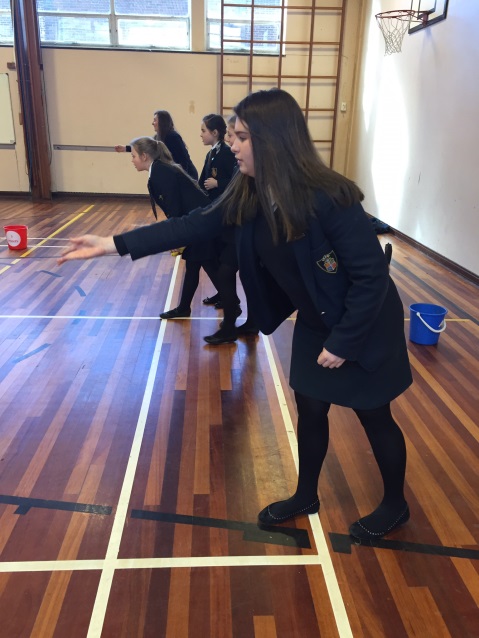 The final challenge was the Tributes' Parade. District teams were provided with some basic materials and were given just 10 minutes to create a hat to represent their district's industry. The hat then had to be worn in a parade around the centre of the Arena. Teams came up with some fantastic headwear, especially considering the limited time they were given.
A tense wait while points were totted up was filled by consumption of the Hunger Games cakes on offer to all participants, and at last the winning team was declared! Emmi, Charlotte, Zoe and Grace all received chocolate and a Hunger Games bookmark. We are already planning for the 2nd RGS Hunger Games next year…