Yorkshire brothers follow in the footsteps of their sporting heroes
TWO young Yorkshire siblings and talented triathletes are following in the footsteps of their sporting heroes, the Brownlee brothers, who have sent them words of encouragement.
Angus and Alfie Millar received hand-written letters, along with treasured items of the celebrated Olympians' sporting kit, after writing to the famous pair when they were at primary school.
Now Angus, 13, and Alfie, 12, who both attend Ripon Grammar School, are proudly representing their county in triathlon, with ambitions to go further.
Having taken up the endurance multisport six years ago, both were selected for the Yorkshire team in national championships, held at Mallory Park in Leicestershire, after beating off stiff competition from throughout the county.
In the finals, where their county came ninth overall, they were up against the best young athletes from England, Scotland, Wales and the Channel Islands. Angus has since been selected for the Yorkshire Talent Squad, following challenging trials, and won bronze at the recent national schools fell running championships.
The boys live near Pateley Bridge, just about 20 miles from Bramhope, Leeds, where the Brownlees were born.
They were just nine and ten when the Brownlees responded to their fan letter: "We started when we were the same age as you are now. We are both thrilled that we are an inspiration. Keep up the training and hopefully we will meet at a race one day!" wrote Alistair.
Angus told how they were also delighted to receive a signed swim cap and photo along with a World Series tri-suit: "The Brownlee brothers are a big inspiration. We love watching them race," he said.
Alfie said he was inspired by their story: "Even at the age of 12, Johnny came last at his cross country and started to train even more until he improved greatly and got really good."
Angus, who takes part in lots of sports both in and out of school, including rugby and fell running, says: "Triathlon is my main sport and I devote lots of time to it and love to train. I did lots of training for the latest race, where the level was very high."
Having been placed third in a number of Yorkshire Triathlons, he says: "I would love to compete in other big races around the country and it would be nice to keep doing triathlon at a high level."
Alfie, who also enjoys rugby, among other sports, fits in his triathlon training at 6.30am before school in addition to weekends, added: "The latest competition was very hard but it was worth it when you crossed the line."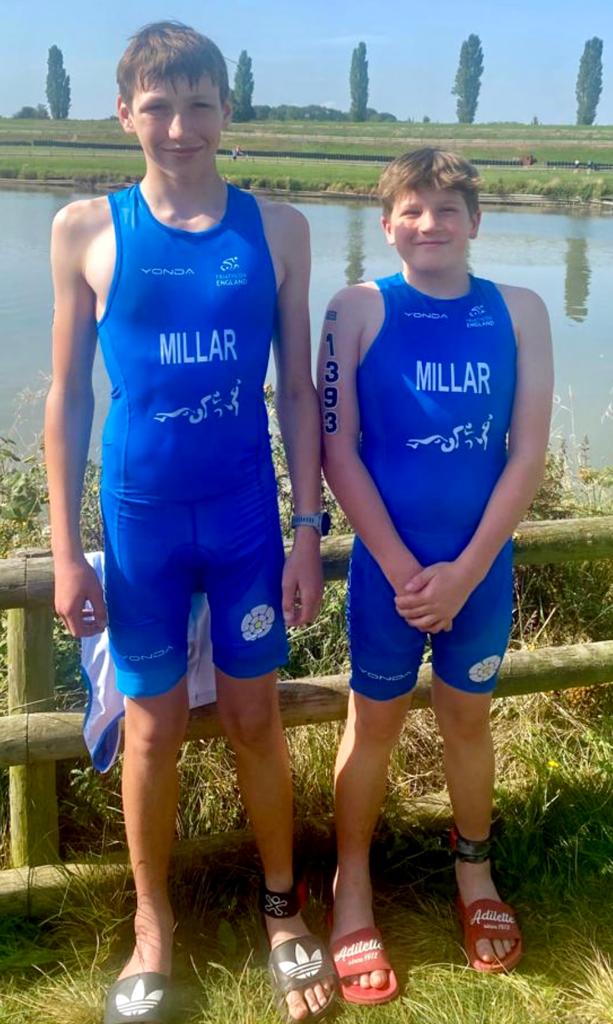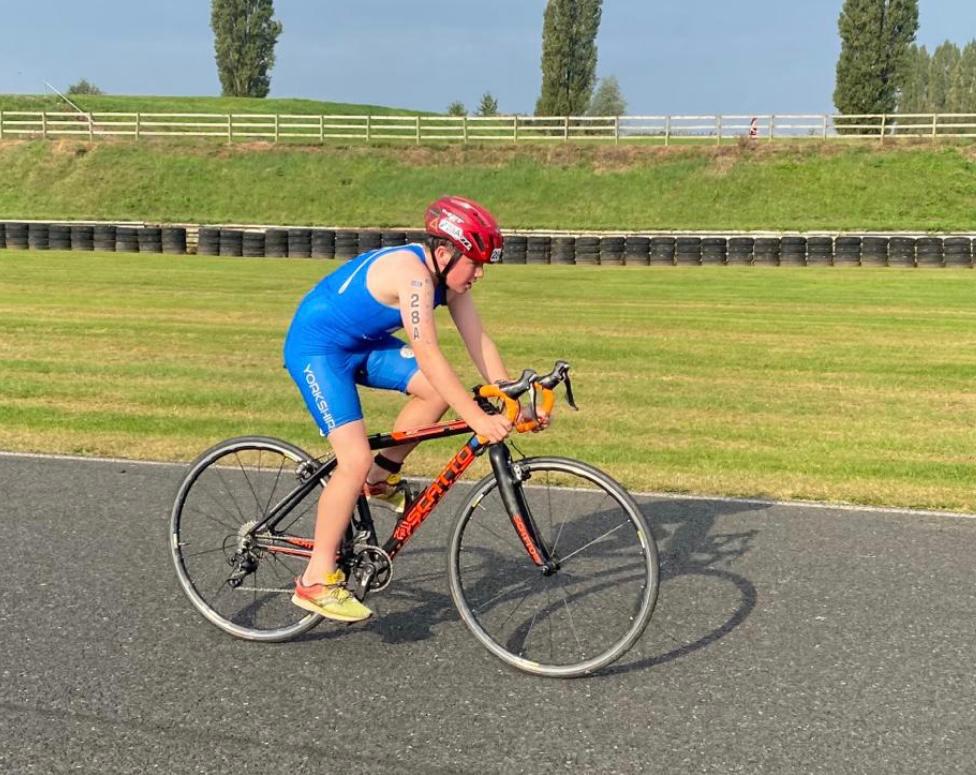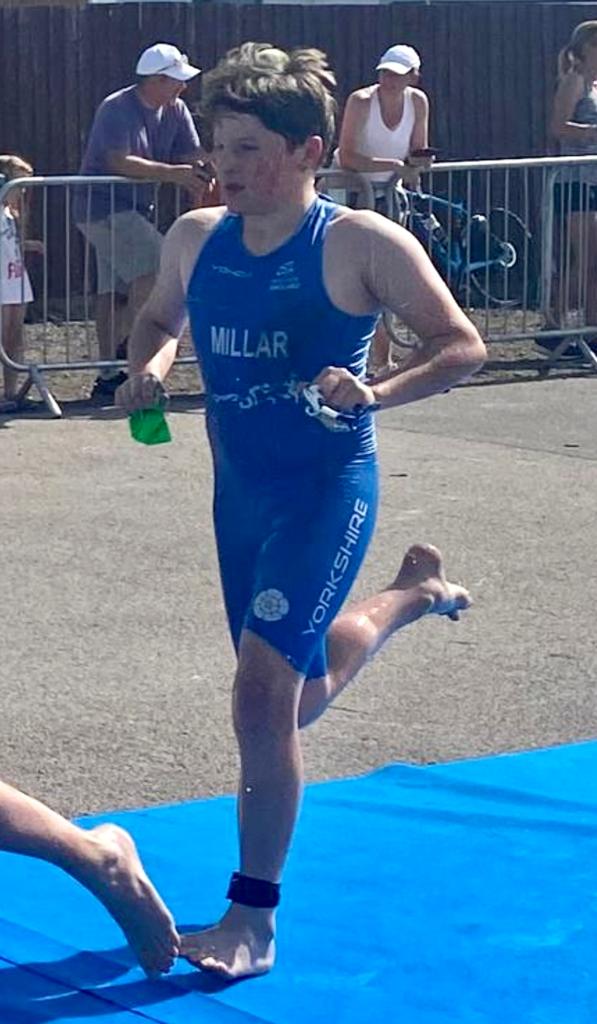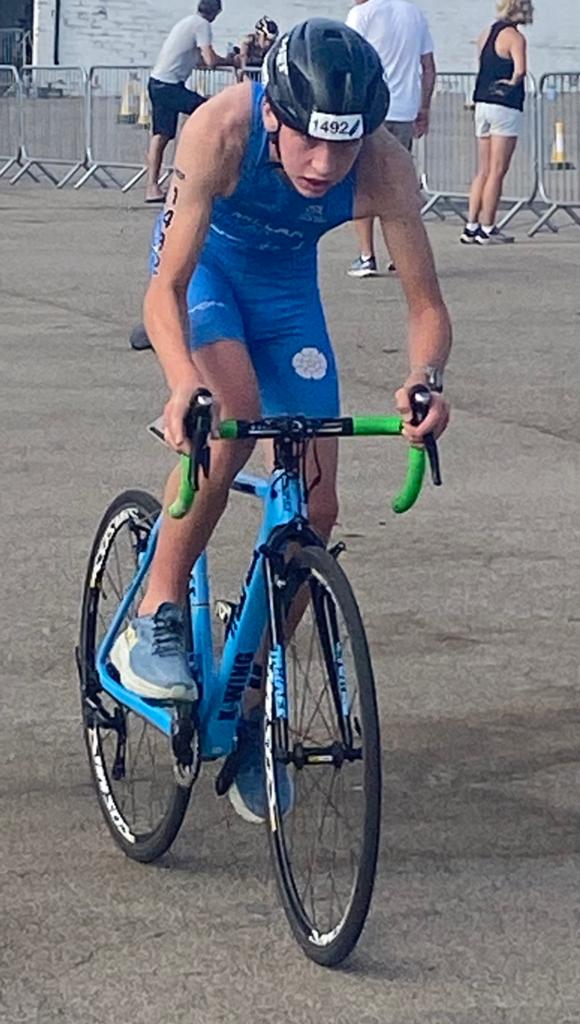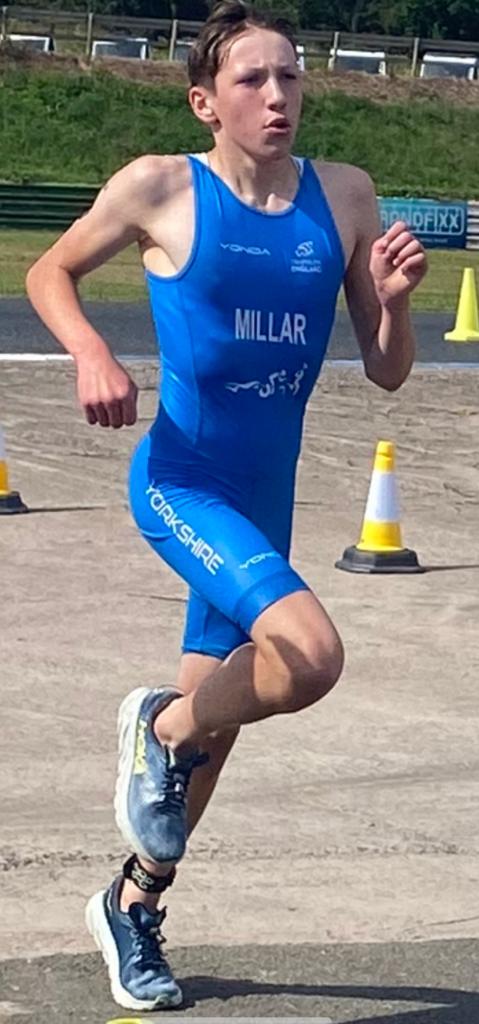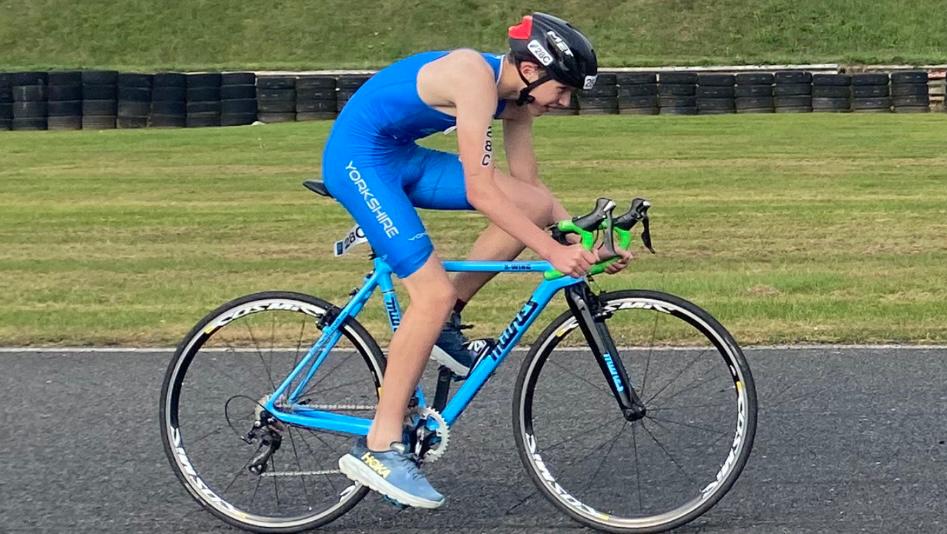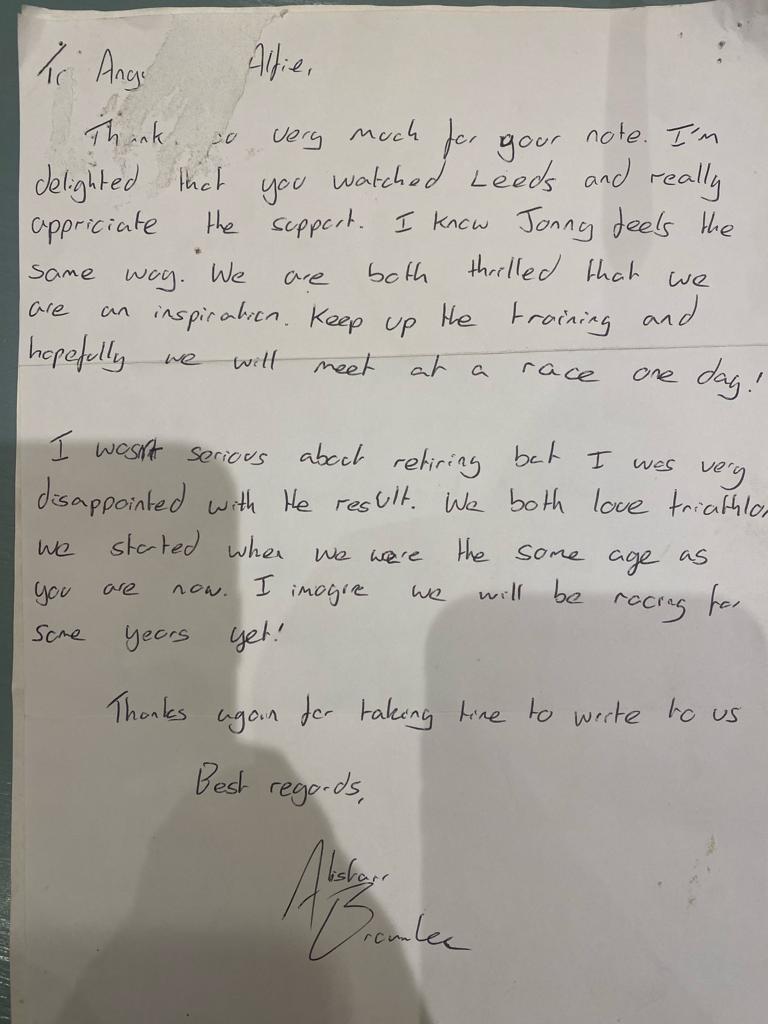 Angus, below, at the English Schools Fell Running Championships at Giggleswick School in Settle, where he claimed the bronze medal