Young entrepreneur proves the perfect advert for her tutoring business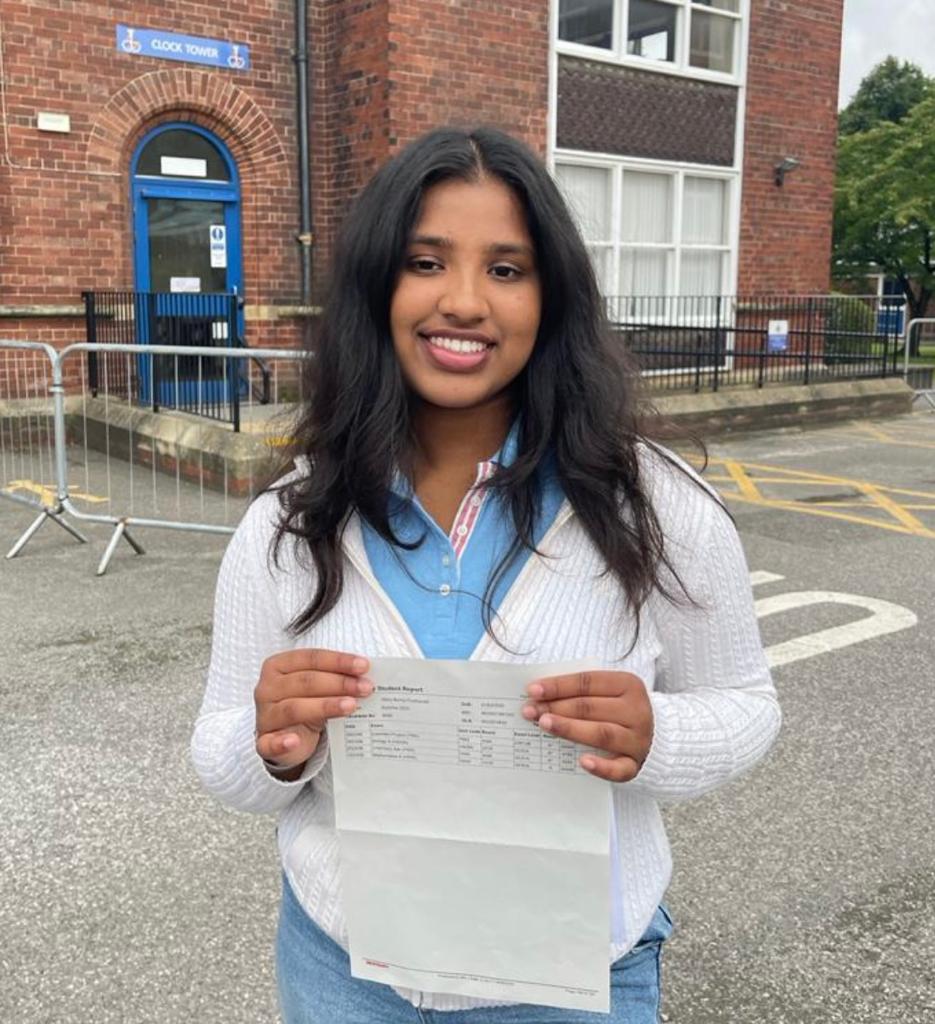 AN entrepreneurial A-level student who established a thriving business tutoring younger pupils during her time in sixth form proved a shining example to her customers when she collected top A-level grades.
The perfect advert for her Prestige Tutors online agency, Ripon Grammar School student Glory Poothavelil, achieved four A*s to follow her dream of studying medicine at university.
She said: "I am so grateful to get my grades to study medicine, it's definitely a relief. I'm really thankful to all my teachers and sixth form staff for supporting me and always being there for me.
"And this will definitely help with my tutoring business as it allows students to have confidence in me," she said.
The 18-year-old boarding student started tutoring after her GCSEs to help students aged 13 to 16 in science and maths, in addition to mentoring those applying for medical school.
She has earned nearly £6,000, which will help towards university and developing the business, which she is now looking to expand further.
Glory took A-levels in maths, biology and chemistry in addition to an extended project qualification examining the role of artificial intelligence in neurosurgery and will now take up a place at the University of Nottingham in September.
"I am incredibly grateful for the years I have had at RGS as a student and as a boarder. The teachers here have challenged and helped me develop academically more than I could have imagined."
The former head of girls' boarding at the school added: "As a boarder, I have developed lifelong friendships and memories, received so much support from all the boarding staff especially in times of stress and difficulty.
"The application process for medicine was incredibly vigorous and time consuming, on top of school exams and other events, however, I received a lot of support from my peers, my teachers and sixth form team that made the process a lot easier."
Glory, who sang in the school's senior girls' choir, also worked part time as a swimming teacher and lifeguard and volunteered at Bassetlaw Hospital.
*Of the 149 students sitting A-levels at RGS, 82.5% achieved grades A-B and 56.3% grades A*-A, with 98 A* grades in total. The top-performing student, Ben Statham, 18, from outside Ripon, achieved five A* grades, with six students achieving four A*s.