Young entrepreneurs thank their mentors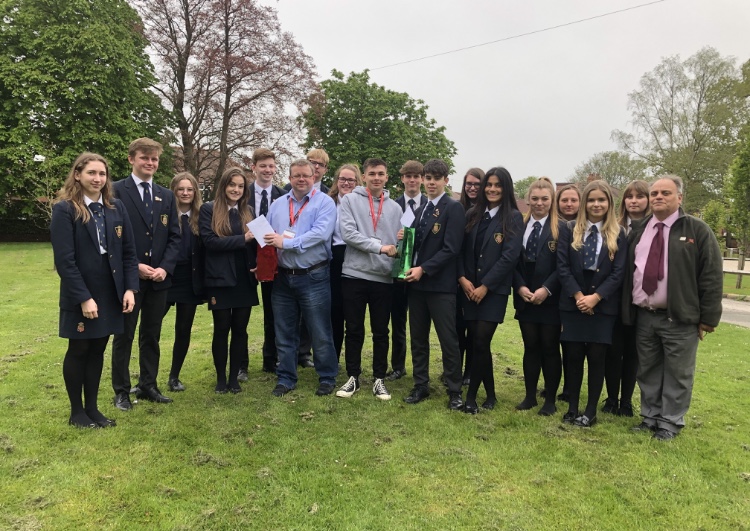 STUDENTS from Ripon Grammar School's two Young Enterprise teams have thanked their mentors for the support which helped them get two fledgling businesses off the ground.
The Point of Interest team, who developed an innovative new walking app, and the PlanetUs team, who built their company around eco-friendly bathroom products, presented business mentors Richard Canham and Ashley Laverick with gifts at the school.
Richard, a customer relations manager and Ashley, an IT systems analyst, who work for Vocalink (Mastercard), and said they and their colleagues, including assistant product manager Philippa Turner and test engineer Nathan Wyman, had been extremely impressed at how eloquently, and with great clarity and confidence, both RGS teams presented pitches for their products.
Young Enterprise co-ordinator Bob Walker said that, without the generous support and commitment of these mentors, who regularly met up with students to discuss their progress and support their enterprise activities throughout the year, Young Enterprise would not be such a success at Ripon Grammar School.
"All 33 students from both teams have learnt a lot through this valuable experience, and picked up skills which will stay with them for years. They all wanted to thank their business mentors for the fantastic support they have given them," he said.
Tom Senior, from PlanetUS explained what drove their business: "Determined to reduce waste and promote environmental welfare, we set up PlanetUS to provide 100% plastic-free, sustainable products from small, ethically reliable distributors."
Emily Koscik-Jones said that her team wanted to encourage more families outdoors: "What we are emphasising is that walking is something that's free and accessible to everyone."