Young musician's learning reaches a crescendo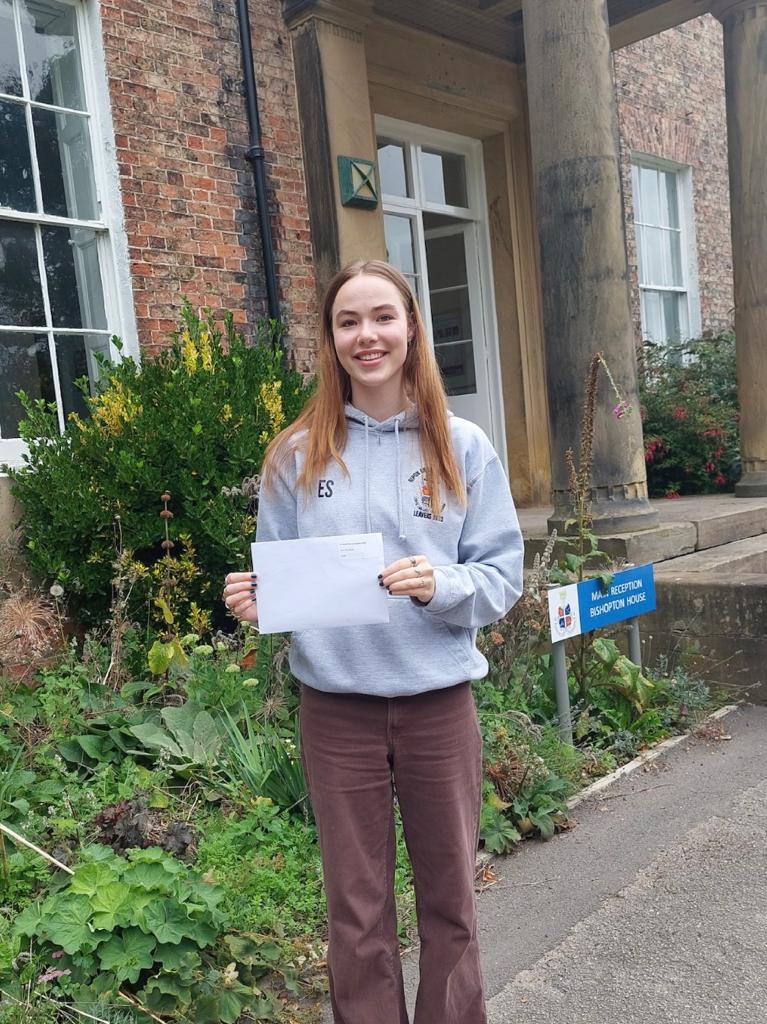 A GIFTED musician's learning reached a crescendo as she scored top A-level grades.
Award-winning singer Eva Scullion achieved two As and two Bs to secure her place to study music at Durham University.
Prior to this, the Ripon Grammar School student, who also plays the trumpet, will take up the post of residential gap year student, working with choristers at Bilton Grange Preparatory School, based at Rugby School.
The 18-year-old, from Ripon, who took geography, maths and music at A-level, in addition to an extended project qualification, said: "I am so happy to have secured a place at Durham to study Music for 2024 because there's so many opportunities to perform in different choirs and ensembles.
"I'm also looking forward to gaining a wide variety of life experiences at Bilton prep school, where I will be mainly working in the boarding houses and the music department, specifically with their choristers."
Winner of the Rotary Young Musician of the Year national title this year, Eva juggled her A-level studies with key roles in the school's senior girls' choir, chamber choir, big band, wind band and brass ensemble in addition to being appointed the school's environment officer.
'I did find it difficult to manage music practice alongside schoolwork, which was especially noticeable in exam season. However, it was sometimes relaxing to take a break from revision to practise or play for fun."
She added: "The sixth form team at RGS have been very supportive over the past two years. I especially loved the many different options that they showed us for post-18 choices, showing that university isn't the only route out of sixth form. I also benefitted a lot from enrichment programmes and I loved doing my extended project qualification, which really helped my university application."
Outside school Eve was a choral scholar at Ripon Cathedral and attended the Junior Royal Northern College of Music every Saturday in Manchester.
She has also achieved a merit in Grade 8 trumpet and a distinction in her singing dipARSM (Diploma of the Associated Board of the Royal Schools of Music) exam.
*Of the 149 students sitting A-levels at RGS, 82.5% achieved grades A-B and 56.3% grades A*-A, with 98 A* grades in total. The top-performing student, Ben Statham, 18, from outside Ripon, achieved five A* grades, with six students achieving four A*s.