Young yachtswoman is on the crest of a wave after collecting top GCSE grades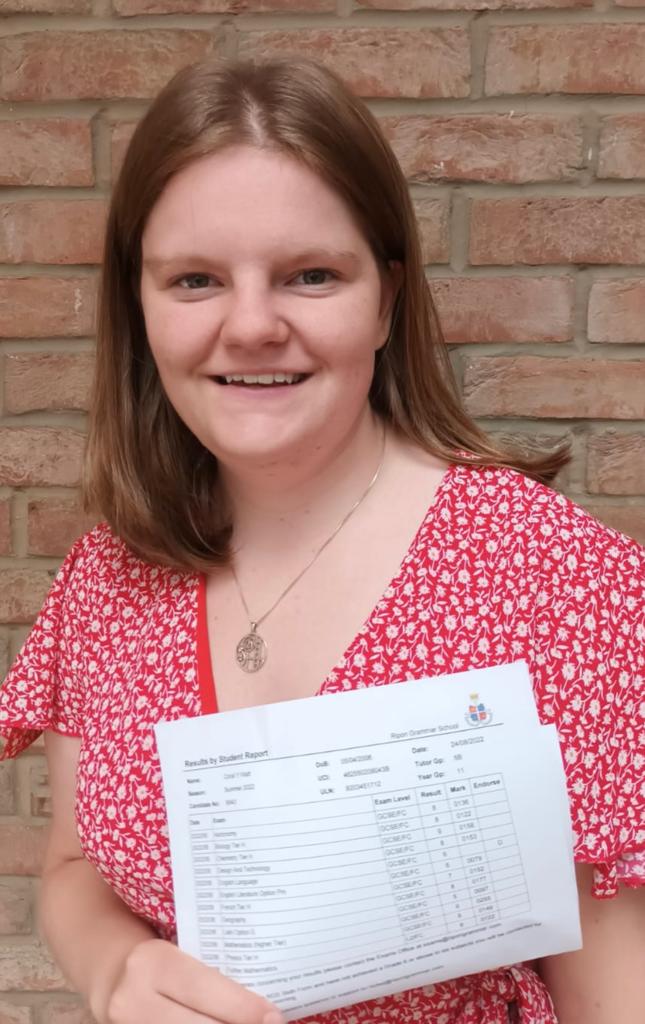 A TALENTED young yachtswoman sailed through her GCSE exams to collect top grades.
Ripon Grammar School student Coral Watt , 16, from Dishforth, is on the crest of a wave after collecting two 9s, six 8s, a 7, two 6s and a 5.
The ambitious teenager plans to leave the water for a fast-paced life on land, in the air or Space as she pursues a career in formula 1, aeronautical or aerospace engineering
She will now be taking A-levels in maths, further maths, physics and geography: "I'm pleased with my results and think everyone in year 11 should be, as we've come a long way through the pandemic. I'm now looking forward to joining sixth form at RGS."
Coral, who has been on boats with her parents since she was six months old and started sailing herself when she was seven years old, qualified as a sailing instructor this year and helps run races at Ripon Sailing Club.
"I became interested in engineering after sailing holidays in the Netherlands seeing wind turbines and opening bridges and well as lots of pumping stations as the Netherlands is below sea level in lots of places."
Coral got work experience with the aerospace giant Airbus during the pandemic, enjoying live workshops with experts on everything from aviation to space.
"I first got interested in aerospace engineering after talking to Jet 2 representatives at a school careers fair and really enjoy watching Formula 1, so thought that could be a really interesting field to work in too."