​Baking Spectacular for European Day of Languages and Macmillan Cancer Support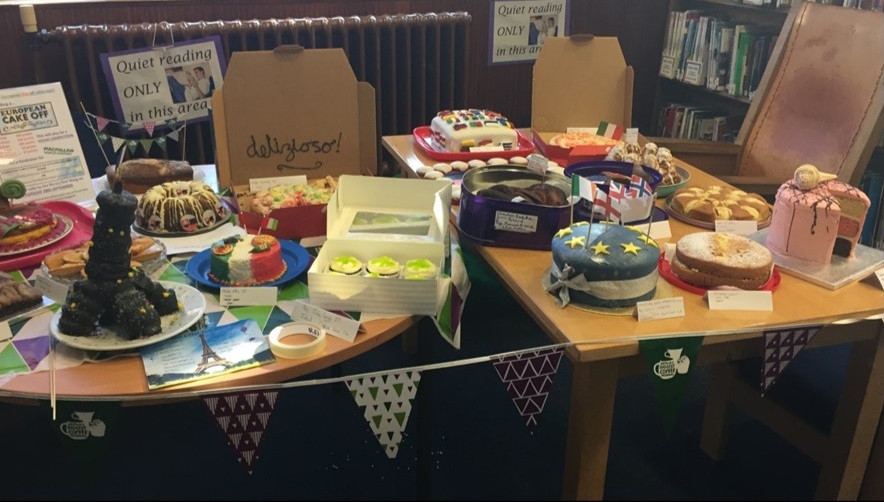 In order to combine a celebration of the European Day of Languages (26th September) with support for the official Macmillan Coffee Morning (29th September) we held a European Cake Off!
Students were asked to bake a cake using a traditional European recipe or decorated to represent a European country. The entries were incredible, from Danish pastries, to a Neapolitan Ice Cream cake, a 'pizza' cake; from an entire Eiffel Tower from our 1st year boarders to the Alps in cake form.
The cakes were sliced and sold off at break time to raise money for Macmillan Cancer Support, bringing in a fabulous £114.46.
Watch out for more details in the next edition of RGS News.