Junior Schools' Challenge

We were pleased to host this year's north-eastern round of the Junior Schools' Challenge, a quiz competition modeled on University Challenge. Teams came from as far as Hymers College in Hull and Wakefield Girls' High to compete in ten tense matches played consecutively in the RGS library.
The next generation of quiz team players for Ripon included a squad of six on the day: Alexandra Romijn, Barnaby Patterson, Jay Yaw, Marcus Bartlem, Benedict Dunn and Milo Smith. All played well, answering questions on everything from current affairs to mythology.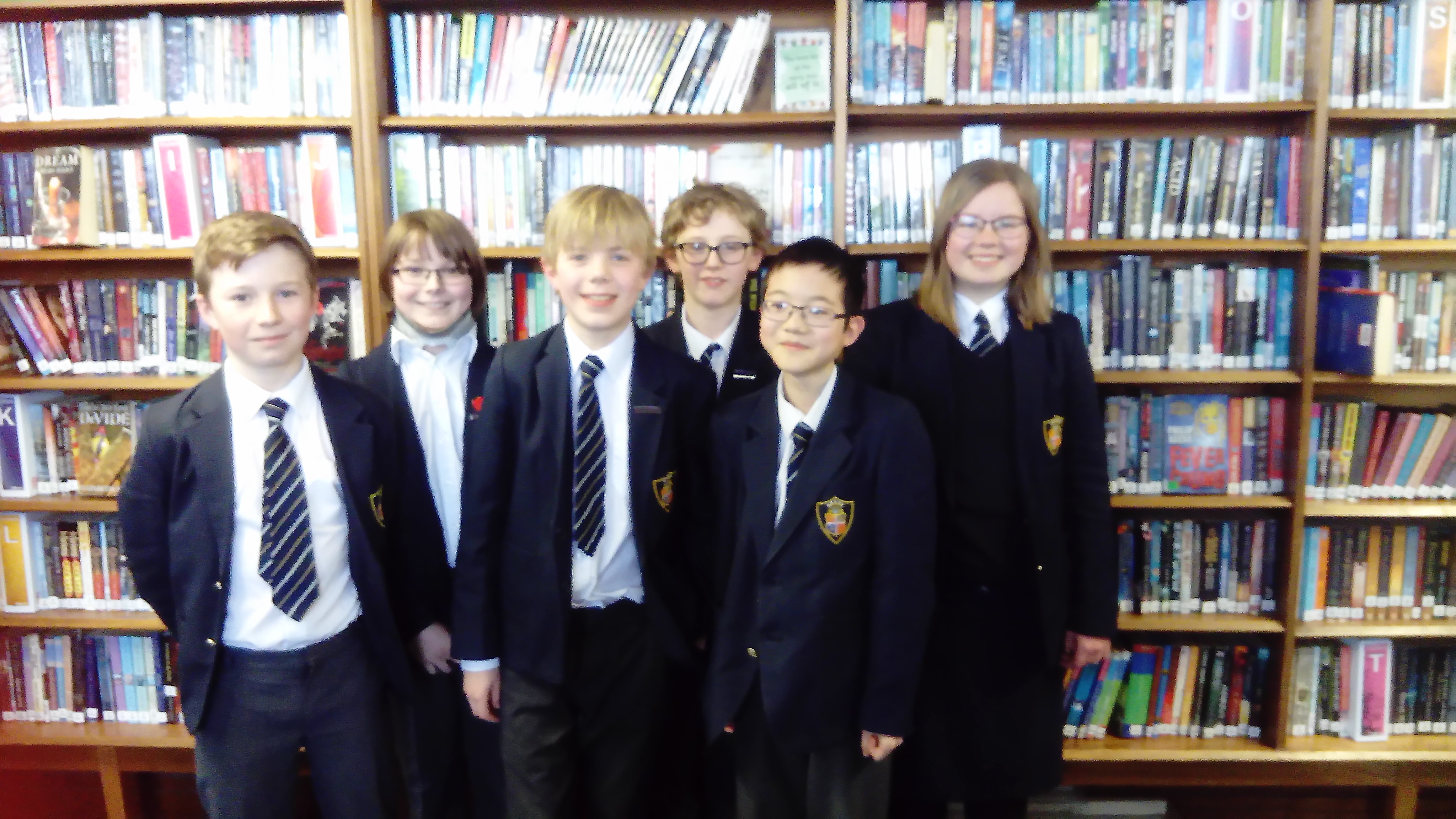 Ripon began strongly, winning their first match against Yarm. A closely fought match with Barnard Castle ended in a narrow loss, and the final match against Hymers, the eventual winners of the whole competition ended in a decisive loss.
Many thanks to Mrs Dring and Miss Hutchinson in the library for their hospitality and help.
Mrs Mars
How would you fare against our intrepid 'quiz kids'?
What word completes phrases beginning 'cross', 'satin' and 'stem'?
What do koala bears feed on?
What is the twenty-first letter in the alphabet?
Who is the current Poet Laureate?
In snooker, what is a green ball plus a blue ball worth?
Answers:
Stitch (all embroidery stitches)
Eucalyptus leaves
U
Carol Ann Duffy
8 (3 + 5)