U16 indoor hockey team – the road to the Nationals
RGS qualified as one of only two teams to represent the North of England in the Supersixes Indoor hockey tournament which was held in Bromsgrove on 12 and 13 January this year.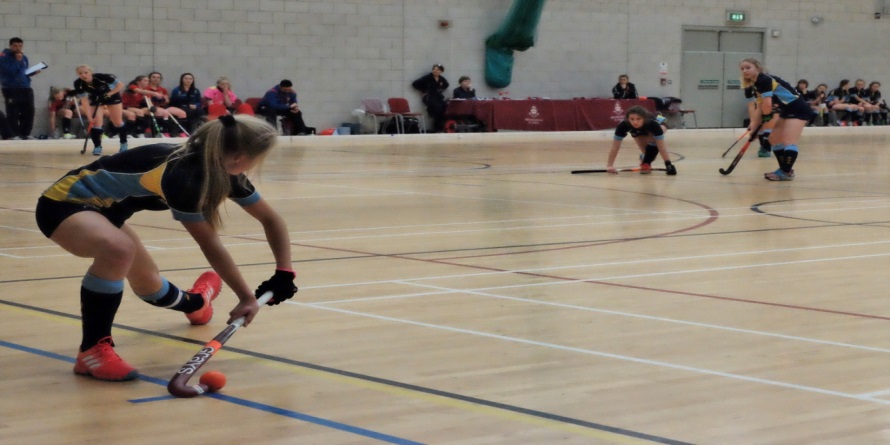 The team only started training last March and, while all the girls are experienced outdoor players, this was a whole new ball game which initially proved to be quite frustrating. Nevertheless the girls demonstrated, as always, great determination and commitment to crack this new code and, under the fantastic coaching of Mr Bosomworth, soon developed into a top team.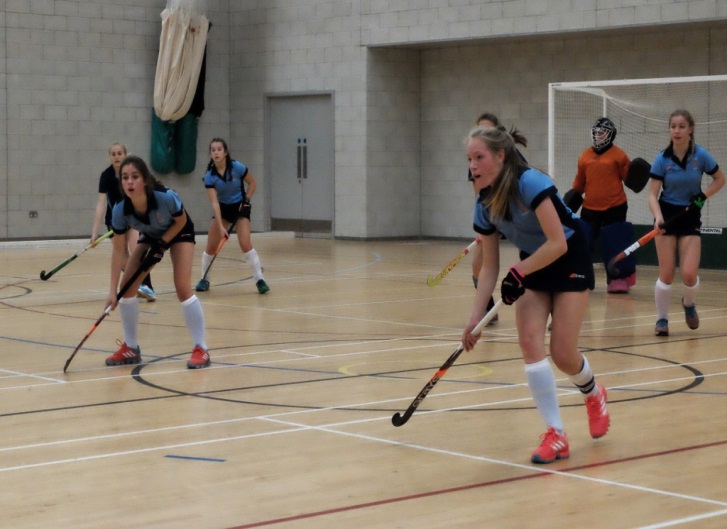 The highlight of qualification to the Nationals was competing at the North Finals in Bradford where the team maintained their unbeaten record. This was a real confidence booster and the girls began to look forward with great anticipation to the National finals. When the draw came out, it looked formidable; we were drawn in the same group as Repton, Millfield, Cranleigh and Haileybury College, all experienced indoor teams.
The girls set about the task of raising money through sponsorship and a number of very generous sponsors came forward. The School and the team would particularly like to thank the generous contributions made by Calvert's Carpets, Williams Property Consultants, Herbs Unlimited and Quickchange. We would also like to thank the Parents' Association for providing us with the funds to kit out the sports hall with indoor goals and rails. A special thank you is also extended to Mr Bosomworth who has inspired the girls to believe that they can compete in these prestigious competitions; without his tremendous coaching knowledge and commitment the dream of reaching the Nationals could not have been fulfilled.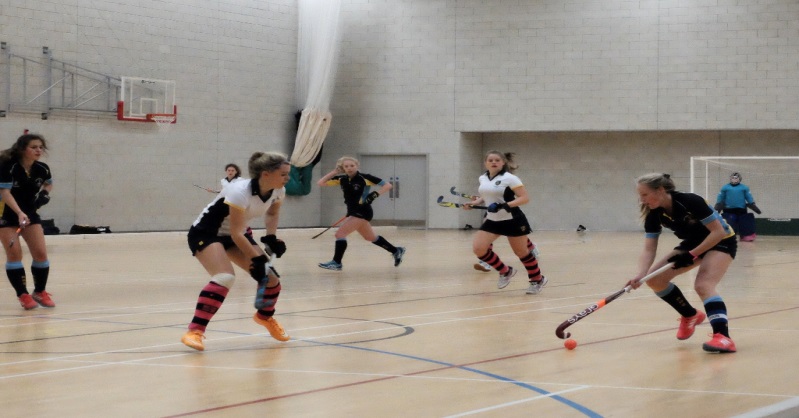 While RGS did not manage to win any of their games they were certainly very competitive in all of them. Great team work and individual performances saw the team score in all their matches and the highlight was probably being one goal up against Repton for two minutes!Each game showed an improvement on the last and Ripon were the top scorers out of all the teams representing the North in both U16 and U18 age groups. The support from the many parents that made the trip down was fantastic and our official photographer and driver, Mr Davis, did a wonderful job.
Results:
RGS 1 v 6 Repton (goal scorer: Lucy Williams)
Ripon 2 v 5 Millfield (goal scorers: Lucy Williams, Amelia Simenacz)
Ripon 2 v 4 Cranleigh (goal scorers: Georgina Turner, Amelia Borchard)
Ripon 2 v 3 Haileybury College (goal scorer: Lucy Williams x2)
The experience has inspired the team to look forward to next year's competition where they will bring their greater experience and tactical awareness to the U18 competition. Training will begin again in earnest very soon!
Well-done to all the girls!
Miss Gilfillan
The team from left to right: Emily Hamby (GK), Amelia Simenacz, Lucy Williams (c), Harriet Sowray, Libby Rickard, Louise Taylor, Georgina Turner, Bethany Hamby, Jessica Merrin and Amelia Borchard.