ALUMNI: Tragic former student's remarkable legacy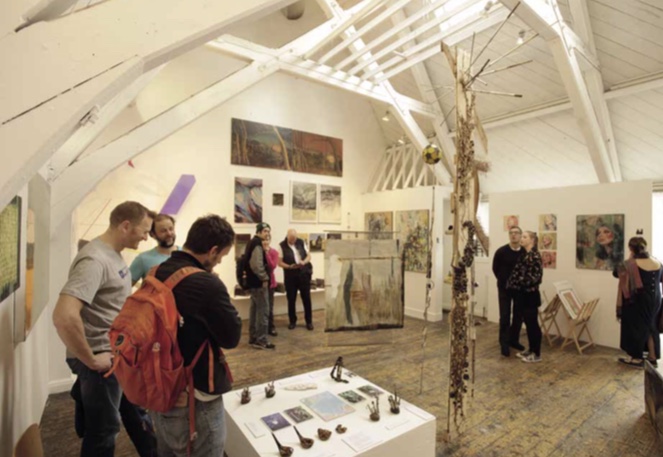 A talented former RGS student was tragically killed in a car crash with her husband three years after the couple founded an innovative art school in Scotland. Thirty years on their artistic legacy is still thriving
LEITH School of Art is a hub of creativity. Vibrant and energetic, it's an environment which has inspired the thousands of students who have passed through its doors over the past 30 years.
Tragically, Lottie and Mark Cheverton, the visionary couple who founded the art school with the aim of offering a centre for creativity, intellectual awareness and personal growth, were killed in a car crash when they were just 31 and 39 years old.
Although their pioneering Leith School of Art had been an instant success when it opened three years earlier, they sadly didn't live to see it grow and develop into the acclaimed and prestigious institution it is today.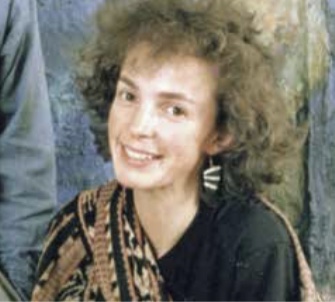 This year the art school, also known as LSA, is celebrating its 30th anniversary with a series of parties, events and exhibitions. With its alumni including leading names in both the Scottish and international art scene, it serves as a magnificent legacy and fitting tribute to its two remarkable founders.
LSA principal Phil Archer, who met Lottie and Mark in London in the late Seventies, stepped up and took over the school in order to ensure its work would continue after the tragedy because, he says, he shared and fully believed in the couple's vision for it.
Lottie and Mark were convinced anyone could learn to think and communicate visually: "They were a remarkable couple, both were very charismatic and personable and everyone loved them," he explains.
During their many idealistic discussions about art in the Seventies, Archer recalls he, Mark and Lottie concluding that it would be wonderful to see a small, community-like art school, which passionately believed in teaching art with clarity and structure, as well as any other subject, while nurturing and caring for each individual student.
That was when the idea for Leith School of Art was born. Talented artist Lottie's artistic potential was, sadly, never to be fully realised. The youngest child of Harrogate MP James Ramsden and his wife Juliet, she left Ripon Grammar School in 1975 and went on to study at the Slade School of Fine Art in London.
Although cut down in her prime, the body of work she did leave behind – some of which has been exhibited in the Royal Scottish Academy and Westminster Cathedral crypt - is both powerful and impressive. Community-spirited and with a broad, international outlook on life, she won a travelling scholarship to study Christian iconography in Cappadocia in Turkey and also persuaded artists from all over Scotland to donate paintings for display in aid of developing countries in an Art for Africa appeal.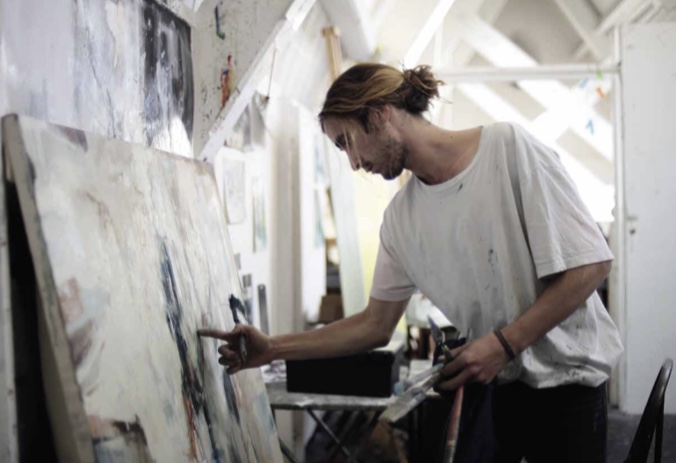 While in London, Lottie painted people living on the streets, a topic she continued to explore when she moved to Edinburgh to teach at Fettes College. Drawn to religious themes and later to the fishermen of Leith Docks, she was fascinated by other people's lives and became well known for her sculptural still lifes.
She married Harrow-born Mark, who was head of art at The Edinburgh Academy and a skilful and innovative printmaker, at West Tanfield parish church near Ripon, in 1982.
Driven by their shared vision, both left secure teaching jobs to set up the art school in a rundown 19th century Norwegian Seamen's church in Leith, which they bought with their own savings.
With the initial aim of creating a college with a vital artistic life, emphasising both tradition and innovation, they opened a summer school with community courses to begin with but, before long, LSA was offering a foundation course, alongside a wide range of other short courses.
Recognising that studying art could be a challenging experience, Lottie and Mark were determined to create a positive teaching tradition and a nurturing learning environment which would foster work of distinctive quality and character.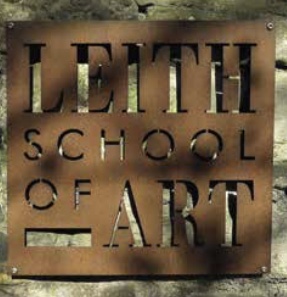 It was an instant success, with courses quickly filling up, their dream rapidly turning to reality. Since their tragic deaths, the school has continued to grow and evolve. Today, around 300 students a week pass through the studios, with most of those taking the foundation course going on to secure places at top universities.
Distinguished past students include the award-winning Aleppo painter and refugee Nihad Al Turk, who was supported by LSA after fleeing to Edinburgh from Syria. A winner of the prestigious international Golden Prize at the Latakia Beinnale, his work has been exhibited in New York, London and Dubai. Renowned Scottish artist Toby Paterson went on to win the esteemed Beck's Futures Prize in both 2002 and 2007 and was commissioned by BBC Scotland to create an artwork outside its Glasgow headquarters.
Painter Mary Ramsden (who also happens to be Lottie's niece) was the first LSA alumna to exhibit at Tate Britain, London, while Pernille Spence, a recipient of the Scottish Arts Council Creative Scotland Award, has been exhibiting her ground-breaking installations, performances and moving image works throughout Europe.
The school, which now has 40 members of staff, has expanded into a nearby building, adding additional studios and lecture space to the original studios established on three levels in the main church building. Further developments include a sculpture courtyard, library and gallery area.
Alongside the highly successful year-long foundation course, and in keeping with its founders' original ideology, LSA has expanded its community classes, aimed at local people on benefits who have never had the opportunity to study art, and has established a school outreach programme, offering an art school experience to pupils from disadvantaged backgrounds.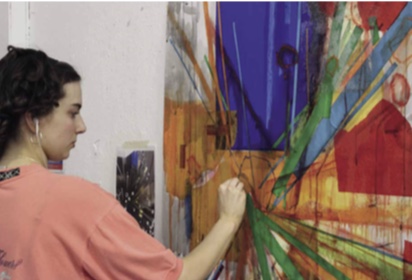 The school also offers three of the strongest performing art school graduates career-launching residencies with a professional development programme aimed at helping to establish them as artists.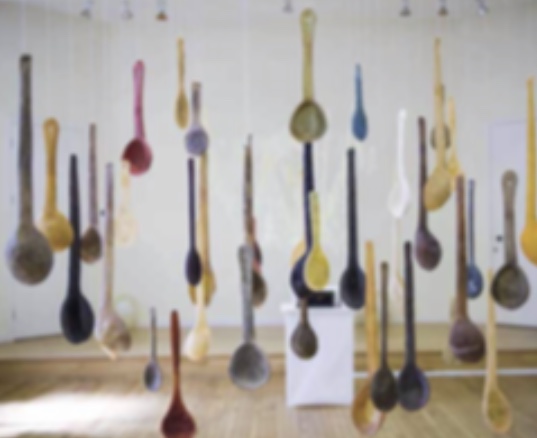 At the core of all these developments, the primary vision of its founders remains as strong as ever: "The legacy of Lottie and Mark Cheverton continues," says Archer, who points out that one of the lecturers on the foundation course is another alumnus of Ripon Grammar, the award-winning illustrator Andrew Baker, who left RGS in 1982.
Mark and Lottie are a continuing inspiration, says Lottie's brother George, who has written a book, Leith, Scotland's Independent Art School, to commemorate their work: "Their lives cast long shadows," he says.
*Leith School of Art, 25, North Junction Street, Edinburgh EH6 6HW. T: 0131 554 5761 E: enquiries@leithschoolofart.co.uk W: www.leithschoolofart.co.uk