ART: So much to explore in Liverpool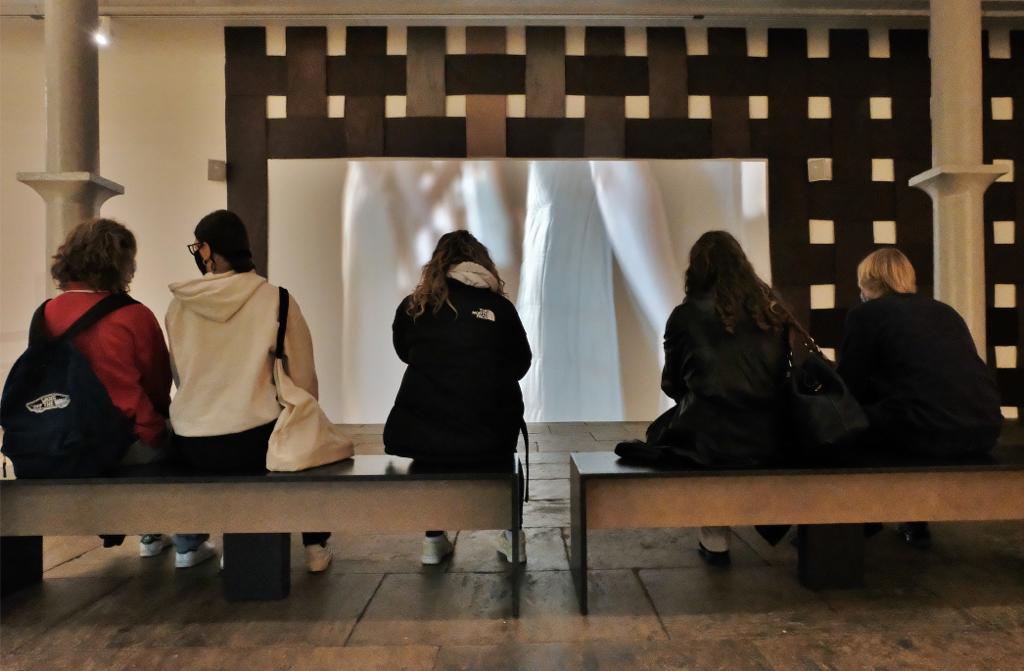 A-level art students enjoyed returning to art galleries, studying major collections by leading artists while experimenting with their own photography in Liverpool. They also explored Sir Antony Gormley's stunning cast iron statues on Crosby beach
AFTER lockdown, heading off to explore the galleries and urban landscape of Liverpool, followed by a trip to see Sculptor Sir Antony Gormley's 100 spectacular cast iron figures looking out to sea at Crosby beach, was real treat for A-level art students
First stop was the Lucien Freud: Real Lives exhibition at the Tate. Considered by many to be Britain's greatest 20th century portrait painter, this show features some of the artist's most symbolic work, as well as photographs, providing an intimate glimpse into his life.
Also at the Tate, students sampled the uncanny works of revered dream artist Louise Bourgeois. Widely recognised as one of the most important figures of contemporary art, her work ranges from large-scale sculpture and installation to painting and printmaking.
At the Walker Art Gallery, they visited a major exhibition featuring one of Britain's most important artists, Walter Richard Sickert. A Life in Art is the largest retrospective of the early 20th century artist's work in the UK for more than 30 years.
Students also studied St Luke's Bombed Out Church, the city's last remaining relic from the Liverpool Blitz, which was ablaze for three days after being hit by an incendiary device dropped by the German Luftwaffe in May 1941. Only its burned-out shell remains, serving as a memorial to 4,000 people killed in Merseyside during the war.
After their gallery tours, students headed to the beach to join 100 iron men looking out to sea at Crosby beach.
They were only supposed to last 16 months, but sixteen years after Sir Antony Gormley created 100 cast iron figures, based on his own body, they have become a major tourist attraction and beloved local institution.
Although envisaged as temporary visitors, spread across two miles of foreshore and stretching almost 1km out to sea, the artist hopes they will still exist in 1,000 years as 'industrial fossils'.