ASTRONOMY: Stars in our eyes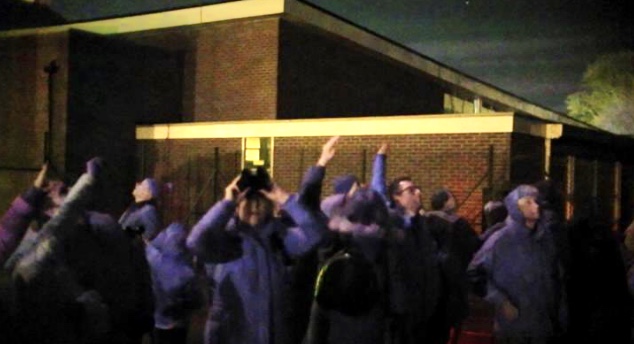 Physics and astronomy teacher Mike Barker's popular stargazing nights for students and RGS parents have been running for eight years. Highlights include clear views of Jupiter & its moons and Saturn's rings, as well as stunning Moon details. Student BENEDICT NEWMAN reports on the latest night sky event
I'VE had the pleasure of attending one of Mr Barker's astonomy evenings, which always have a good turnout, this term.
It was a lovely clear night with the Moon in high definition through the telescopes and many famous stars and constellations were visible.
Mr Barker gave a great talk on the formation and scale of the solar system, going into greater detail about asteroids and meteoroids.
He emphasised the sheer power you can get from hydrogen, just by lighting it, and stresses just how powerful the sun is using nuclear fusion instead of combustion. We also looked at gas spectrometry with certain lights.
As an added bonus, after we used the telescopes, we enjoyed hot chocolate and cake in the warmth inside.
RGS is one of the few schools in the country to offer the challenging subject of astronomy – which includes some A-level maths and physics – at GCSE. We are also very lucky having our own observatory and teachers with astrophysics degrees.
A student commented on the astronomy nights: "It was fun because it was like an introduction to GCSE astronomy and it made me definitely want to do it." Another student added: "It is great for people who are very interested, but equally fascinating for those who just wonder what is beyond Earth."
No matter your skill or interest level in astronomy, when you're star-gazing you're sure to find something that will interest and enlighten you about the universe.