Behind the headlines: Julia's career in national news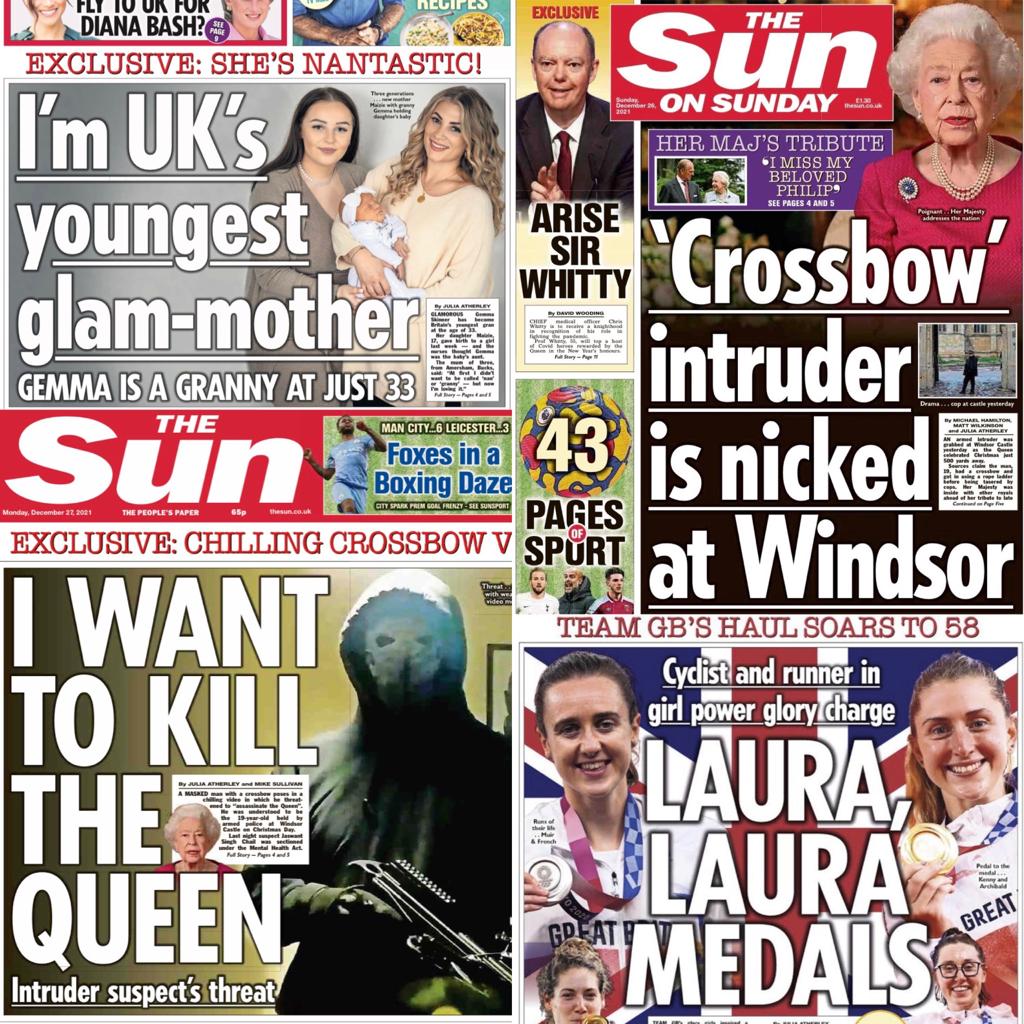 Journalist Julia Atherley, who left RGS in 2016, reveals what it's like to cover the biggest stories of the day for the UK's most widely read newspaper
WHEN MP David Amess was tragically stabbed in Southend, RGS past pupil Julia Athlerley was one of the first reporters at the scene, having jumped in her car as soon as the news broke.
It can be an extremely tough job, with the trial of Sarah Everard's murderer among some of the other most difficult, high-profile cases Julia has covered.
"I was one of the few reporters in the courtroom for the sentencing of Wayne Couzens, the serving police officer who kidnapped, raped and murdered Sarah Everard in March 2021.
"Most people on the press benches, including the most senior crime editors who have been doing this job for decades, were crying."
She has also interviewed people stuck in apartments in Kyiv while the Russians were invading: "Those conversations aren't easy," she admits.
"It's important to have proper time away from work and the relentless news agenda. I'm very lucky to have an amazing group of friends in London and a very supportive family who I can turn to when I need to talk."
But her role doesn't just involve heavy news, she explains, as she does get to cover lots of fun stories too, where she meets lots of interesting people.
She was lucky enough to report on the Wimbledon tennis championships last summer, where she watched the then unknown teenager Emma Raducanu play her first matches and go on to triumph in the sensational final: "That was when the world didn't yet know who she was. It was brilliant," she says.
"Every day is completely different and unpredictable, and I get to travel a lot for work too, which is great. It's a really tough industry but I love my job.
"I'm just at the start of my career so I'm lucky to already be reporting on the biggest stories of the day at the UK's most widely read paper."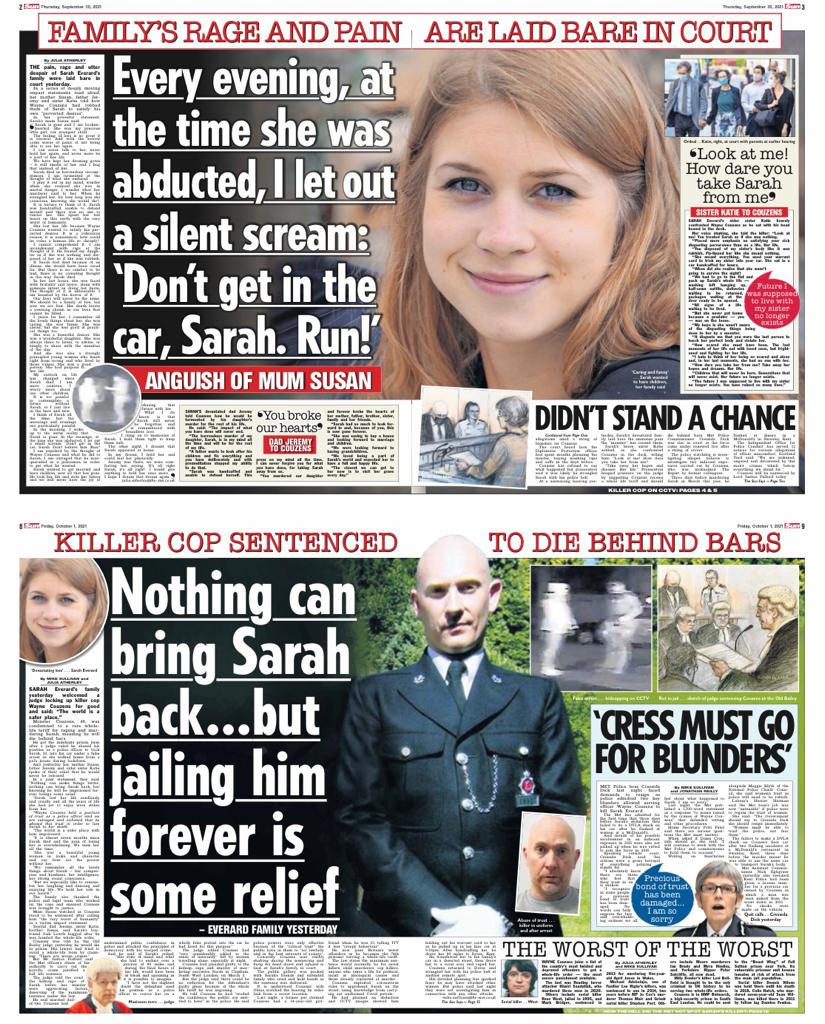 She took a keen interest in current affairs while at school, where she studied English literature, history, maths, Latin, general studies and critical thinking in sixth form.
"And I loved writing and reading, with English being my favourite subject."
The fact that RGS past pupil Katharine Viner was editor of The Guardian provided inspiration: "She was made editor in 2015, when I was still at school. I remember it being announced in assembly that a former RGS pupil had been made the editor of a national newspaper and I found that incredibly inspiring."

But it wasn't until Julia got to Durham University, where she joined the student newspaper, Palatinate, while studying for her degree in English literature, that she decided she wanted to be a journalist: "That's when I properly realised I was interested in working at a newspaper."
She applied for lots of work experience and went on to work in Lyon at the broadcaster Euronews during her summer holidays: "It is a very competitive field and the graduate schemes are few and far between," she explains.
After being promoted to editor of Palatinate, she went on to win a place on News Associate's 17-week course.
"The course teaches you the basics of journalism, including Teeline shorthand, and it's a requirement for most jobs at newspapers and broadcasters."
In addition to the full-time course, she worked part-time at the Evening Standard as a night reporter: "I would work 5pm to 1am around two times a week. It was a huge mix of crime reporting, showbiz, and politics. I was at the Westminster count for the 2019 election, which was a great experience," she explains.
It is an extremely competitive career to get into, but there are still openings for those who are keen, she says: "There are fewer local papers to start out at but also a lot more jobs in digital journalism – so it's not all bad news."
In February 2020, at the end of her course and just as the pandemic was beginning, she got onto The Sun's graduate trainee scheme and, after a year as a trainee, got her job as a general news reporter.
"Joining in February 2020 was a very strange time to begin working at a newspaper and I didn't meet most of my colleagues for around six months. A lot of my job is spent out of the office meeting people and travelling, so that never stopped."

A typical day, she explains, involves reading the papers and listening to radio news before talking to her news desk about the stories of the day.
"If there's a breaking news story they want me to cover, I head out to the scene, or to meet people to interview. If not, I head into the office, in The News Building at London Bridge, and continue working on my stories.
"Deadlines are around 6pm each evening, so that's when I have to file by. Early mornings and late nights are part of the job depending on what's happening in the world," she explains.

Proud of getting onto a national newspaper in her early twenties, she's hoping, now that Covid restrictions have eased, she will soon get the chance to travel more and eventually move into news editing.

"I love being a reporter and I'm excited to see where this job takes me."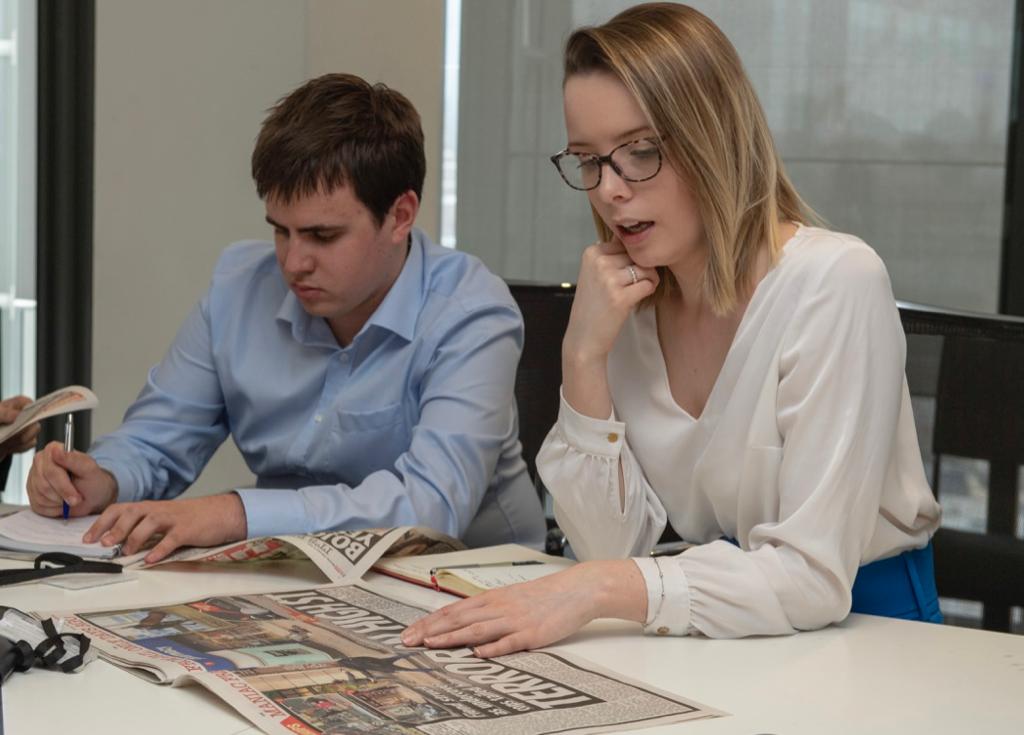 Q: What is the one piece of advice you'd give students interested in following a similar career path?
A: You don't have to wait until you're a reporter at a national paper or on BBC news to start being a journalist. It's about getting to the bottom of stories and reporting on the facts - you could do that with the school newsletter or for an online blog.
Q: What was the most important thing you learnt at RGS?
A: It's OK to be really excited about things you're passionate about. There's nothing uncool about wanting to do well and learn more about your interests. We all wanted to be the best possible versions of ourselves and that is definitely something I've carried through to my career.

Q: What extra-curricular activities were you involved in while at RGS, both in and out of school?
A: I was deputy head girl at school and helped to organise charity week which I loved! We raised a lot of money for the Yorkshire Air Ambulance which we were very proud of. I also did House drama every year for Hutton - we never won but it was really good fun.
Izzy Sykes and I helped to set up the RGS Feminist Society and we held debates about current affairs. I ran the Fem Soc at university too and it's still something I'm incredibly passionate about.

Q: What do you wish you'd known back then?
A: Life is very unpredictable, and you never know which opportunity will lead to something great. I think at school I was obsessed with making the 'right' choices and picking the best path but often there are lots of different routes you can go down and you don't know which one will turn out best. I think you just have to choose which one feels best for you at that time and take every opportunity you can.

Q: Who was your favourite teacher and why?
A: My English teacher Mr Fell was always very inspiring and encouraged me to pursue what I was passionate about. I think it's the love of language that I fostered during English lessons which has led me into journalism, where every word counts.

Q: Who or what inspired you when you were at school?
A: All of the amazing female newspaper editors we have at the moment, including Vic Newton at The Sun, Alison Phillips at The Mirror, Emma Tucker at The Sunday Times, Roula Khalaf at the FT, and Kath Viner at The Guardian, who was made editor in 2015, when I was still at school.

Q: What advice would you give to current RGS students interested in a similar career?
A: The first thing is to read as much as you can. If you normally get your news from BBC News for example, try picking up a weekly news magazine like The Week, The New Statesman or The Spectator to see how they report things differently.
Take every opportunity. Every bit of work experience helps and will help you learn what part of the media you are most interested in.
I'm always happy to have a chat or reply to an email if anyone has any questions about the industry!
Top and centre: some of Julia's news stories. Above, photo taken for our Sun graduate trainee intake group (reading the paper)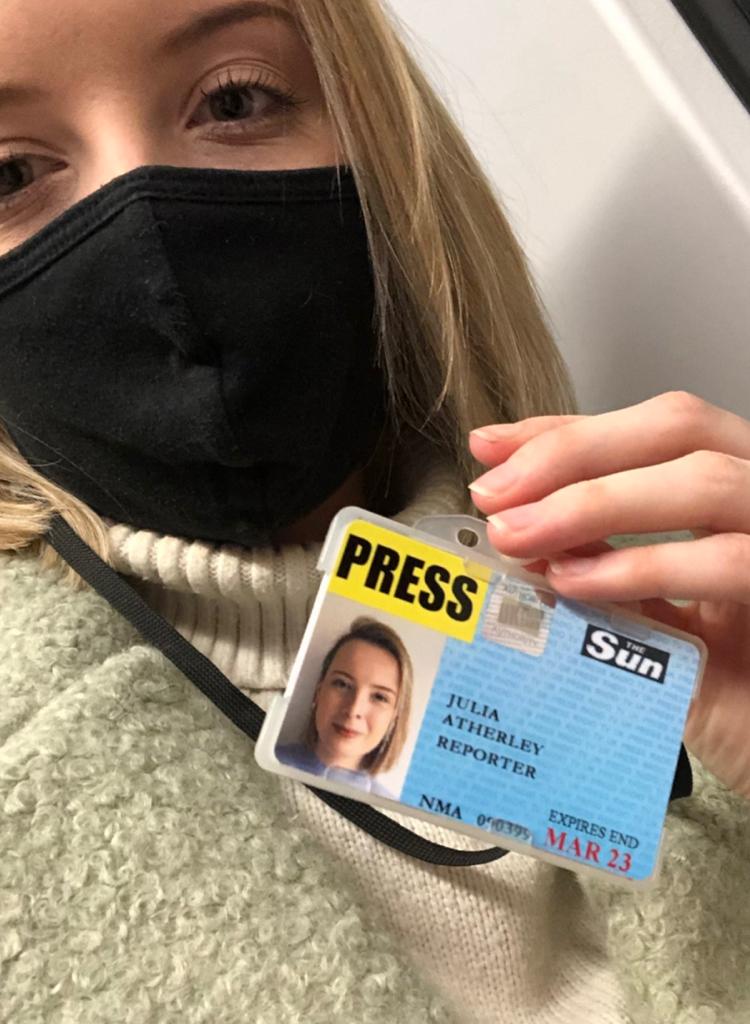 With press card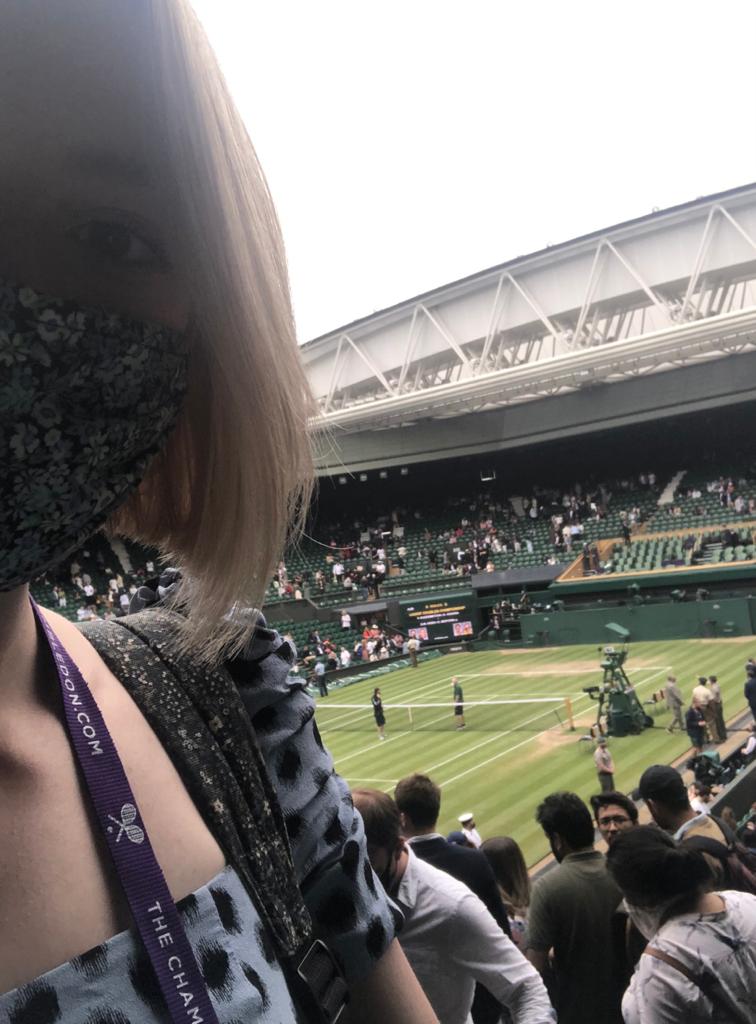 Covering the Wimbledon women's final, 2021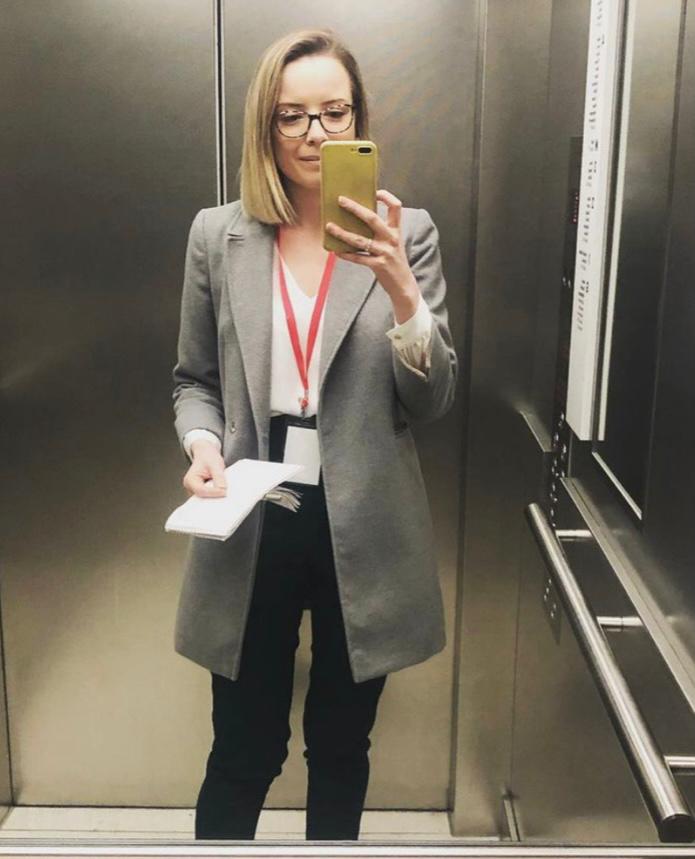 Taken in the lift after the 2019 general election about 6am when I covered the Westminster count for the Evening Standard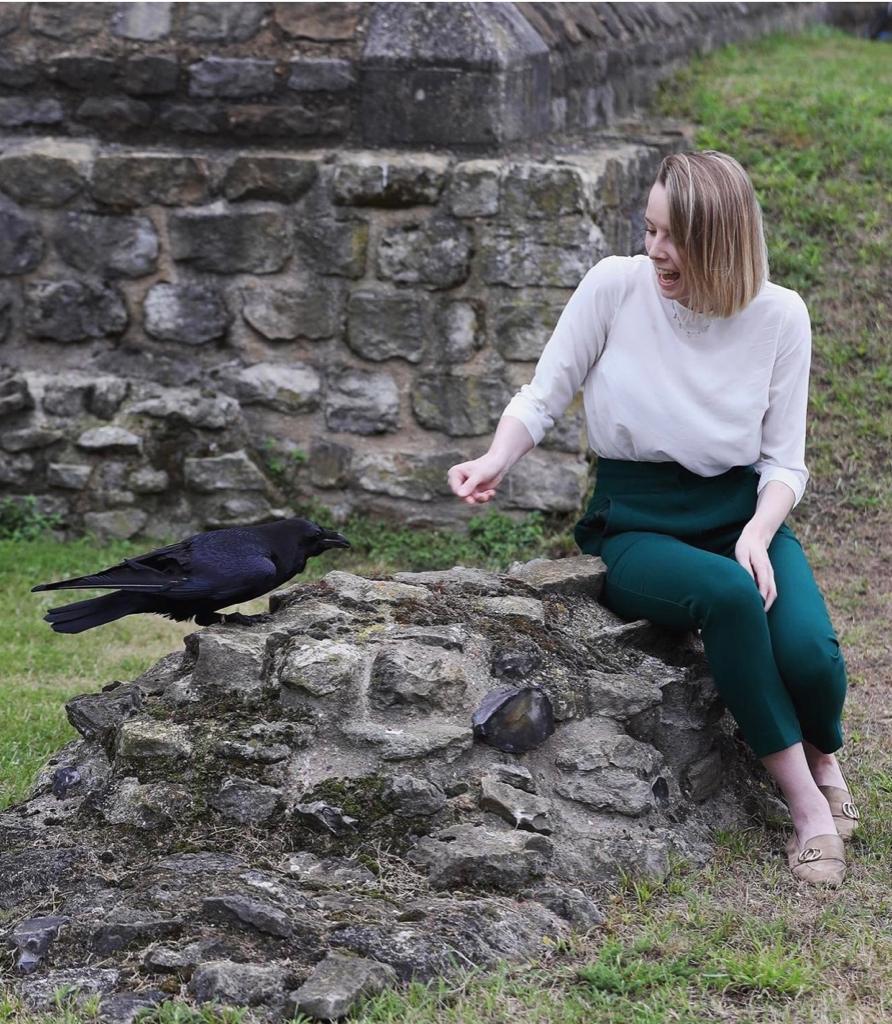 Feeding the ravens at the Tower of London for a story, June 2020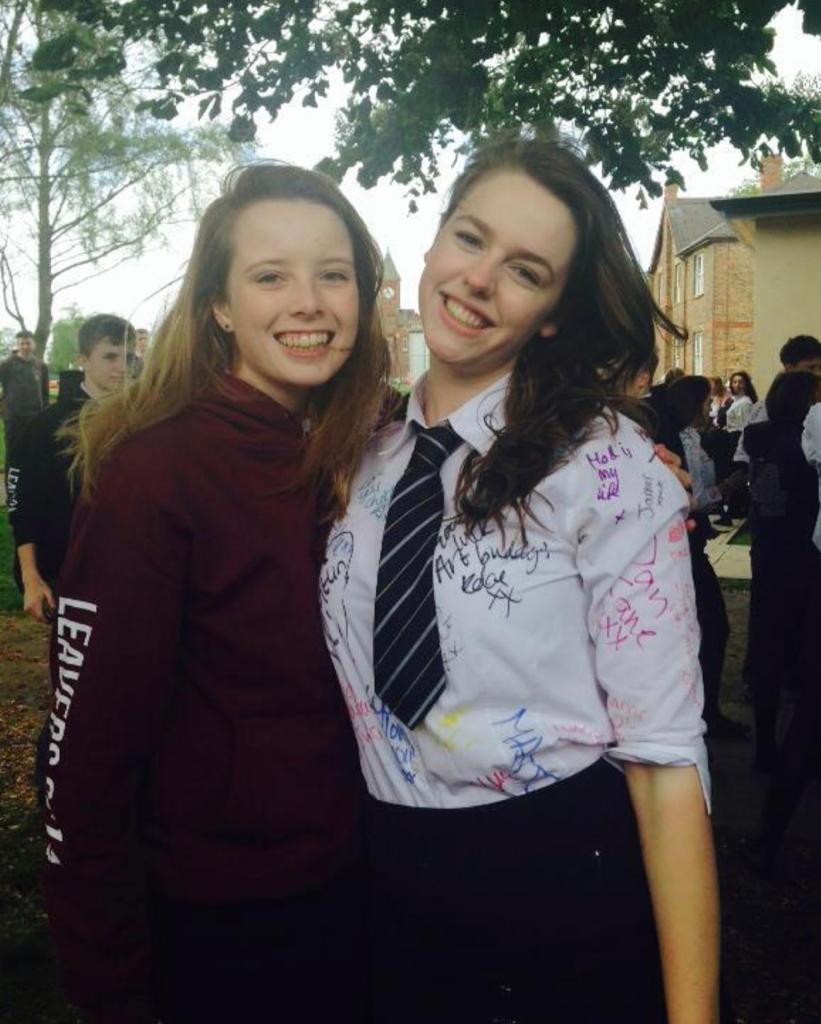 With Izzy Sykes, fifth form leavers' day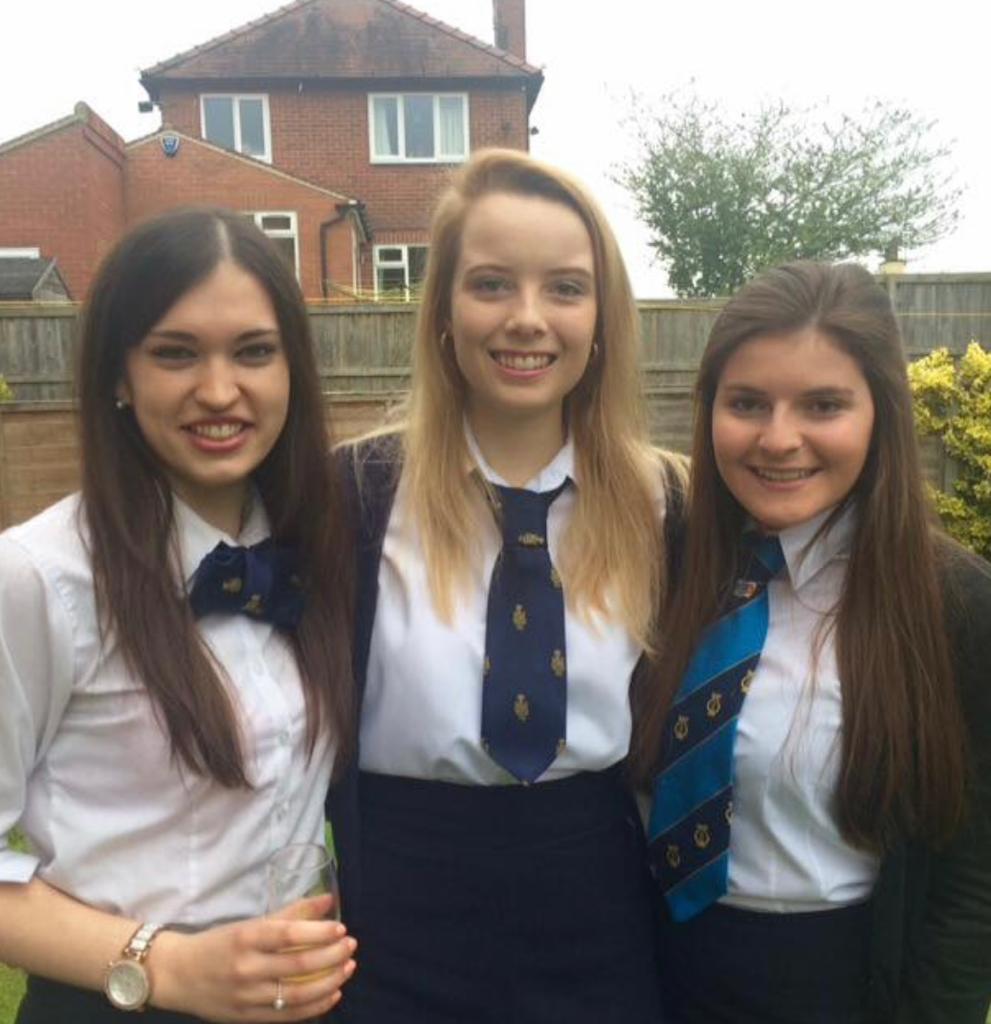 Leavers' day 2016 with Annabelle Blyton and Christie Hall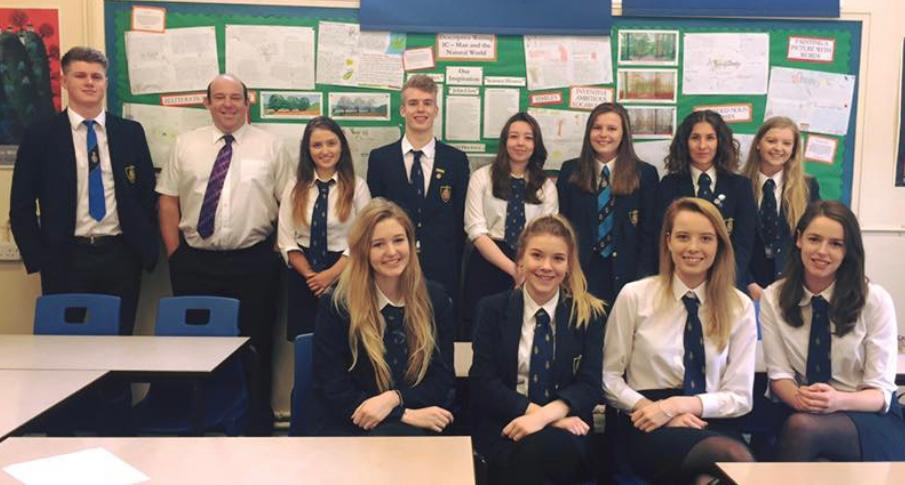 English A-level class with Mr Fell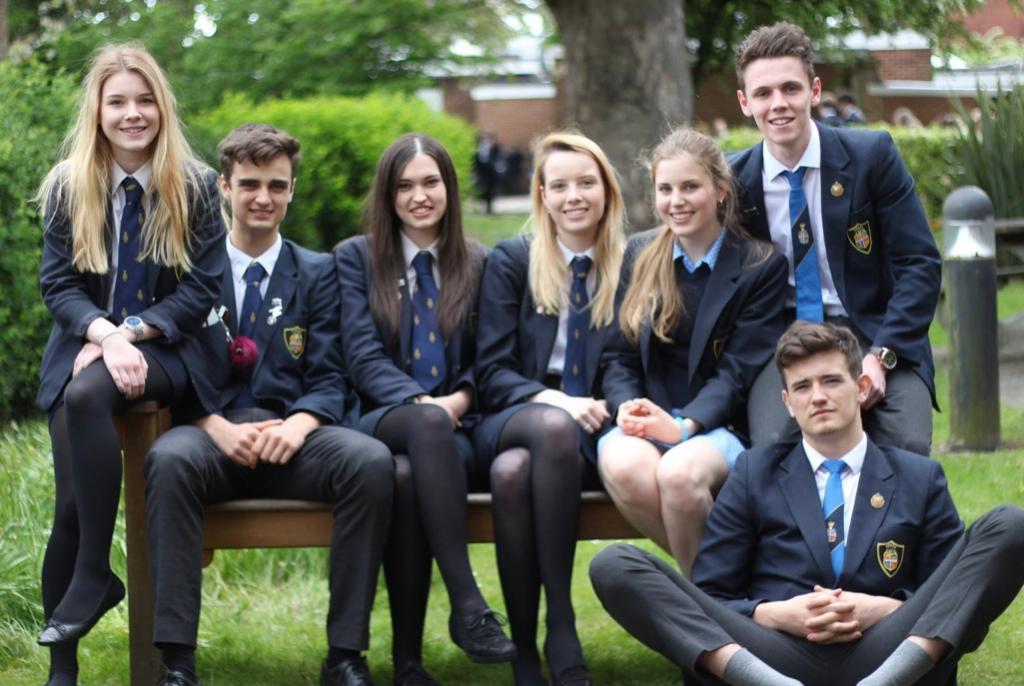 With RGS school officers, 2015-16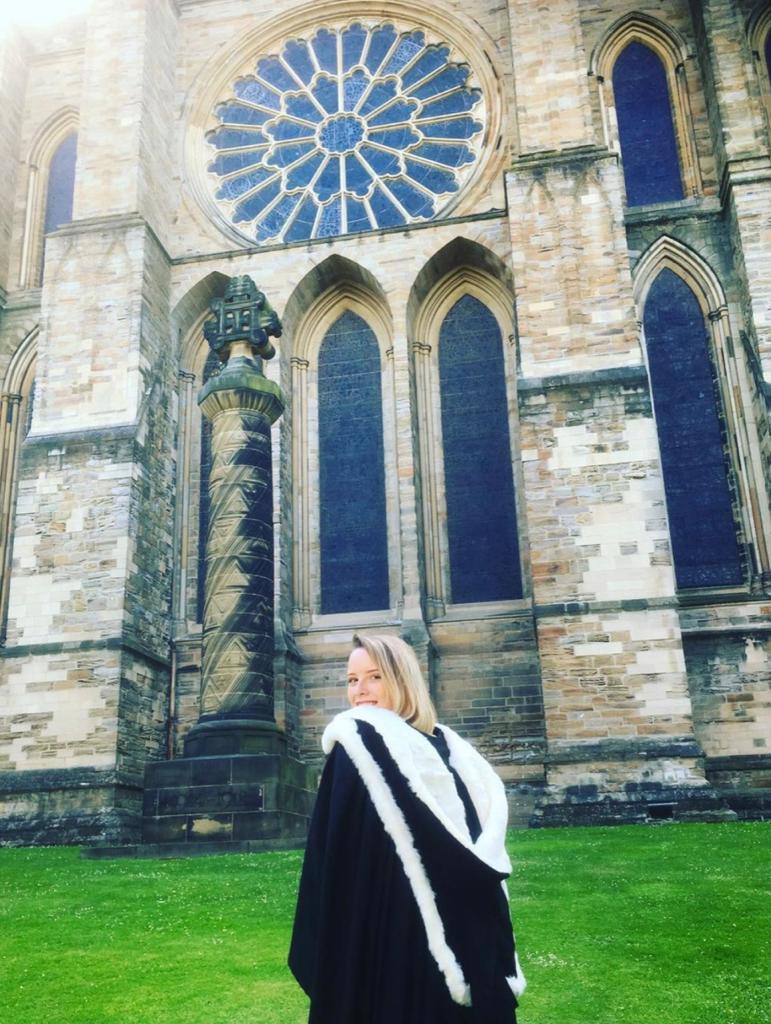 Durham University graduation 2019