BEYOND THE CLASSROOM: RGS's top TV quizzer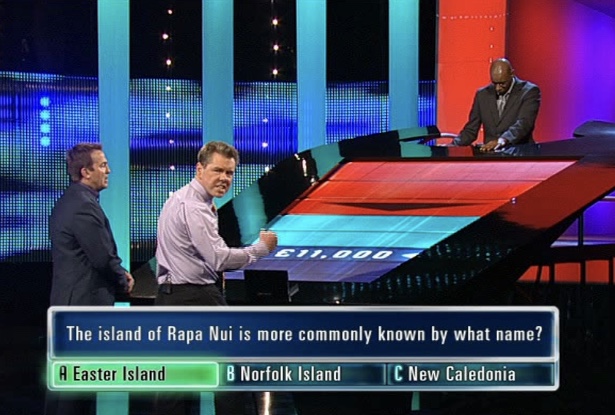 RGS maths teacher and keen quizzer Cornelius O'Donovan has appeared on 30 TV quiz shows since 1997, including BBC's Mastermind and ITV's The Chase, where he won £11,000. Sixth former ISLA SLOAN puts some of her questions to Mr O'Donovan, who is due to appear on TV again in August

Q: When did you first start taking an interest in quizzes and why?
A: I don't remember being interested in quizzes until the board game Trivial Pursuit was first released in Britain in the mid-1980s. I became hooked; the original Genus Edition of the game had 6,000 questions and, over a period of weeks, I tried my hardest to learn the answers to all the questions. Ripon Grammar School students take note - learning is key!

Q: What is it about quizzes that you enjoy so much?
A: I enjoy competition and challenges - if there is an outside chance of an additional prize then that's a bonus!

Q: How did you first get into playing and appearing on TV?
A: I first played in a quiz league in 1990 when I lived in Buckinghamshire. The team I played in were keen and committed but not very consistent. The other three members of the team of four all worked together and had the same interests, which is not ideal as it is important for a team to cover as many different subject areas as possible. I started applying for television shows in 1994 but, despite being invited to many auditions, didn't make my first appearance on television until 1997.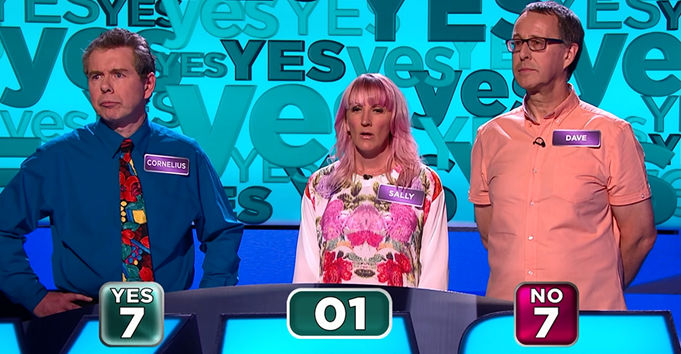 Q: What are your main specialist subjects?
A: Popular Music of the 1970s and 1980s and cinema in general. I was brought up on Gerry Anderson's Thunderbirds television series of the 1960s so this was a natural choice as my specialist subject on Mastermind.
Q: How did you score on Mastermind?
A: Nine (I vaguely recall passing on two) on Thunderbirds; slightly less on general knowledge.
Q: What has been your most successful TV quiz?
A: The Chase - I appeared on series one, episode eight. I was fortunate to accumulate £11,000 in my cash builder Round and, at the end of the show, two of us played for, and won, £22,000 together.
Q: What other prizes have you won on TV quizzes?
A: I have won £1,000 on Two Tribes, hosted by Richard Osman, in 2014 and £500 on Beat The Nation, hosted by Tim Brooke-Taylor and Graeme Garden, in 2004.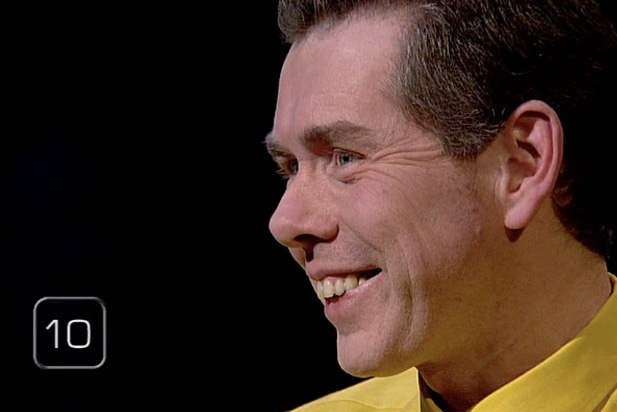 Q: What do you have to do to get accepted for TV quizzes and which was the most difficult to get a place on?
A: Contestant researchers look for different things for different shows. Mastermind looks for contestants with a thorough general knowledge - they want competitors to score highly and acquire similar scores for a close finish. Other shows look for contestants with big personality. Who Wants To Be A Millionaire? is virtually impossible to appear on due to the volume of potential contestants who apply for it.
Q: How do you prepare for a TV quiz show?
A: Just like public examinations, you cannot cram everything in the night before. I revise things like national flags and capital cities a few days before recording and then ensure I get a good night's sleep the night before.
Q: Do you have any particular coping strategies for dealing with the stress when under the spotlight?
A: Taking deep breaths always helps! When recording, even though it can be tense, my advice is to always try to enjoy the experience - after all, it's only television.
Q: What is the secret of your success?
A: It's very kind of you to suggest that I've been successful - I've been very fortunate to be invited to appear on many shows over the years although I haven't won them all - not by a long way!
Q: What is the most difficult question you've been asked?
A: Every question is easy if you know the answer - every question is difficult if you don't. I've had many questions wrong over the years - I found them all difficult at the time!
Q: What question are you most proud of getting right?
A: In my first televised show, Say The Word, which was first shown on Challenge TV in 1997, there was a specialist round on art - you had to guess the name of the artistic movement hidden within sentences. When the sentence "When Piet travels abroad he always remembers to take his passport and adaptors with him" I buzzed in and answered 'Dada'. I was pleased with this as my opponents looked on in surprise - they clearly weren't familiar with Dadaism!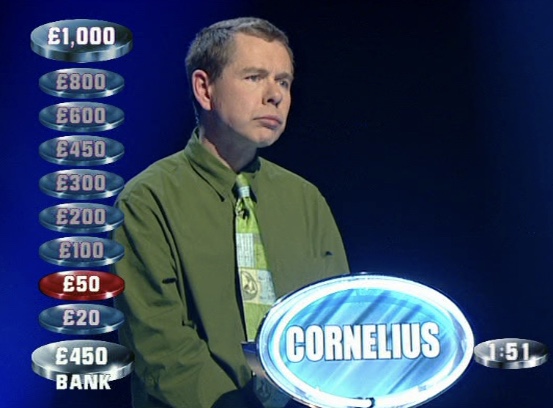 Q: Would you say you have a photographic memory?
A: I wouldn't, no. I'm good at remembering things I'm particularly interested in although the very top quizzers seem to be interested in everything ...
Q: What do you enjoy doing outside of school?
A: I have always been fond of film, particularly those in the horror genre; in my free time I work as a volunteer at the Ritz Cinema in Thirsk.
Q: What is the quiz show you'd most like to get on?
A: University Challenge - it is the ultimate quiz show. Sadly, when I was at university, I wasn't at all keen on quizzing.
Q: Who is your favourite quiz show host?
A: Bradley Walsh - he puts contestants fully at ease and genuinely seems to be willing them on to win big money.
Q: Will you be appearing on television again in the near future?
A: I have recorded a new show for ITV called Switch, which is hosted by Sanjeev Bhaskar (from TV's Goodness Gracious Me and The Kumars at No. 42). It is almost certain that the series will be screened in August this year in the 3pm slot (where Tenable is presently shown) although they haven't confirmed yet which day I'll be on. Sorry!
Q: If you won the top prize in Who Wants To Be A Millionaire?, what would you do with the money?
A: I would buy a sports car (I have had sensible, affordable cars up until now) but I certainly wouldn't retire!