Board game entrepreneurs aim to help save the planet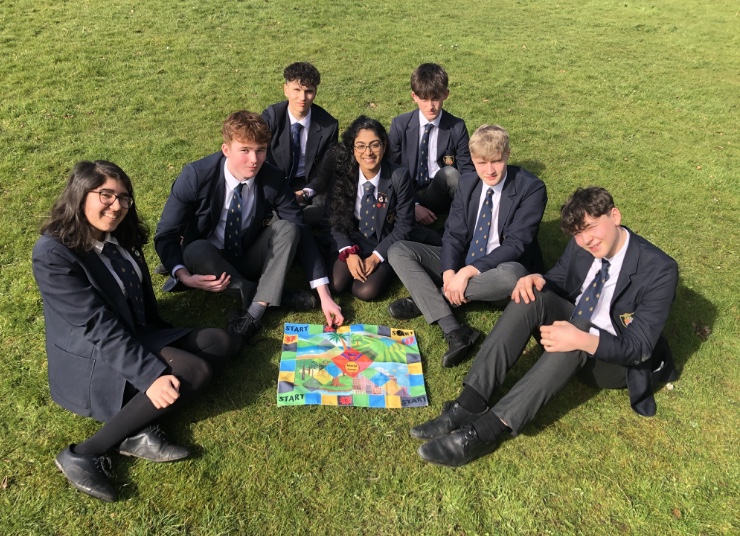 YOUNG entrepreneurs at Ripon Grammar School are developing an innovative new eco-friendly board game called Planet Saver, made from recycled canvas.
Young Enterprise team project leader Samyuktha Dasarathi explained how they came up with the idea as a way of attracting children away from screens and encouraging them to spend more time together with family and friends.
Planet Saver has four zones, like Ludo, each representing the different environments of beach, forest, countryside and city. Each player starts with one card which has three hazards associated with the zone, for example litter in the city.
"The aim of the game is to move around the board and solve these hazards," says Samyuktha.
'Bandages' dotted around the board enable players to do this by, for example, picking up a net to collect rubbish in the sea – while avoiding additional hazards - with the first person to reach the centre winning.
Samyuktha confessed the board game was a 'spur of the moment' thought by one of her ten team members: "We always wanted to do something environmentally friendly and explored other ideas, such as up-cycling old jeans and painting on them, weren't feasible."
They started developing their game in September: "I believe our unique selling point is that the boards are made from recycled canvas, which also means it's sustainable. We also aim to reduce the amount of packaging by simply packaging the rolled-up cloth and additional pieces in a decorative pouch."
Printing the game onto cloth is cheaper than card, she said: "And, much like Lego, our target audience ranges from the age of eight years old to108 years of age.
"We plan on marketing it on social media as well as going to local primary schools to play the game with younger children to introduce them to it."
She concluded: "We hope our game helps towards ensuring everyone is as educated and as passionate about the environment as we are as a team."
*email: PlanetASales1@gmail.com
*Instagram: rgs_youngenterprise