Budding young photographer features in Yorkshire exhibition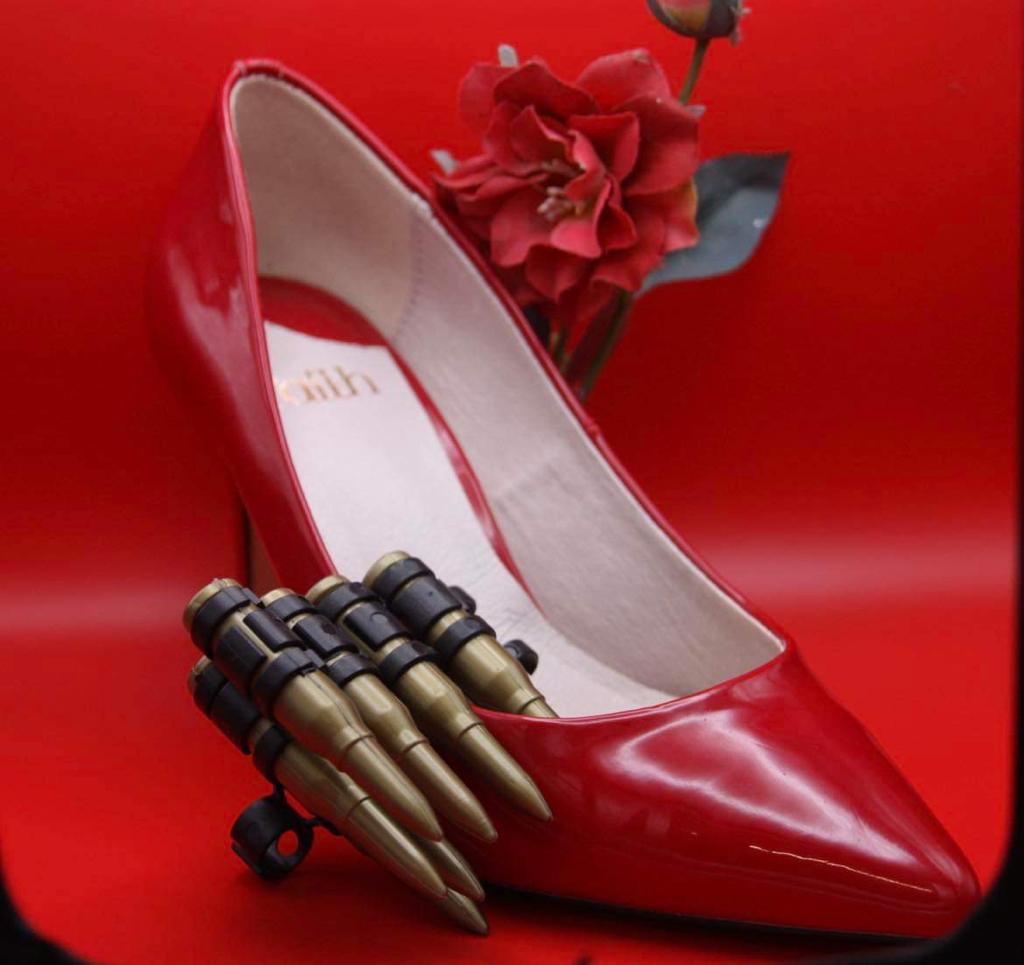 A BUDDING young photographer, praised as having a 'rare gift', has had her work displayed in a major exhibition.
Ripon Grammar School student Bethany Stockdale's stunning photograph was selected for the Yorkshire Photographic Union's prestigious annual exhibition, which attracts thousands of entries from throughout the county,
Beth, 14, who first took up photography when she was six years old, photographed a red shoe with bullets to illustrate her theme, The Cost of Fashion.
Richard Littlefair, president of the YPU, said: "Bethany's image demonstrated imagination and creativity and a very good grasp of techniques both with the camera and post production. She has an eye for a photograph, a rare gift. I look forward to seeing more of her work in future."
The delighted teenager said: "This is the competition I have entered. I would like to carry on with photography, maybe incorporating it into my GCSE art and design technology now."
Aiming for a career in art and design, she explained how she first began playing around with a basic camera she got as a Christmas present eight years ago.
"I started to build more of an interest in it two years ago through going to sailing events with my sister.
"Not being a sailor myself, I went for walks with my father and started taking pictures on my phone."
The Year 10 student, who enjoys photographing animals, went on to buy a second-hand Canon digital SLR camera from a family friend: "The story behind the winning photo was very simple," she explained.
"I attended a practical workshop at Ripon Photographic Society, and I set up the piece with some objects from the table, which seemed interesting.
"What I like about photography is that it can capture that moment forever and use it to document an event."
The YPU exhibition, at Pontefract Town Hall, attracted 3,797 entries this year, with 440 images selected for the exhibition, including ten in the young photographer category.
Every image is scored by three experienced national and international judges, with Bethany's scoring 12 out of a possible 15, winning her a certificate.
Richard Littlefair, president of the YPU, said Bethany's image had scored highly for having a strong story, good depth of field and appropriate title.