Budding young poets get their work in print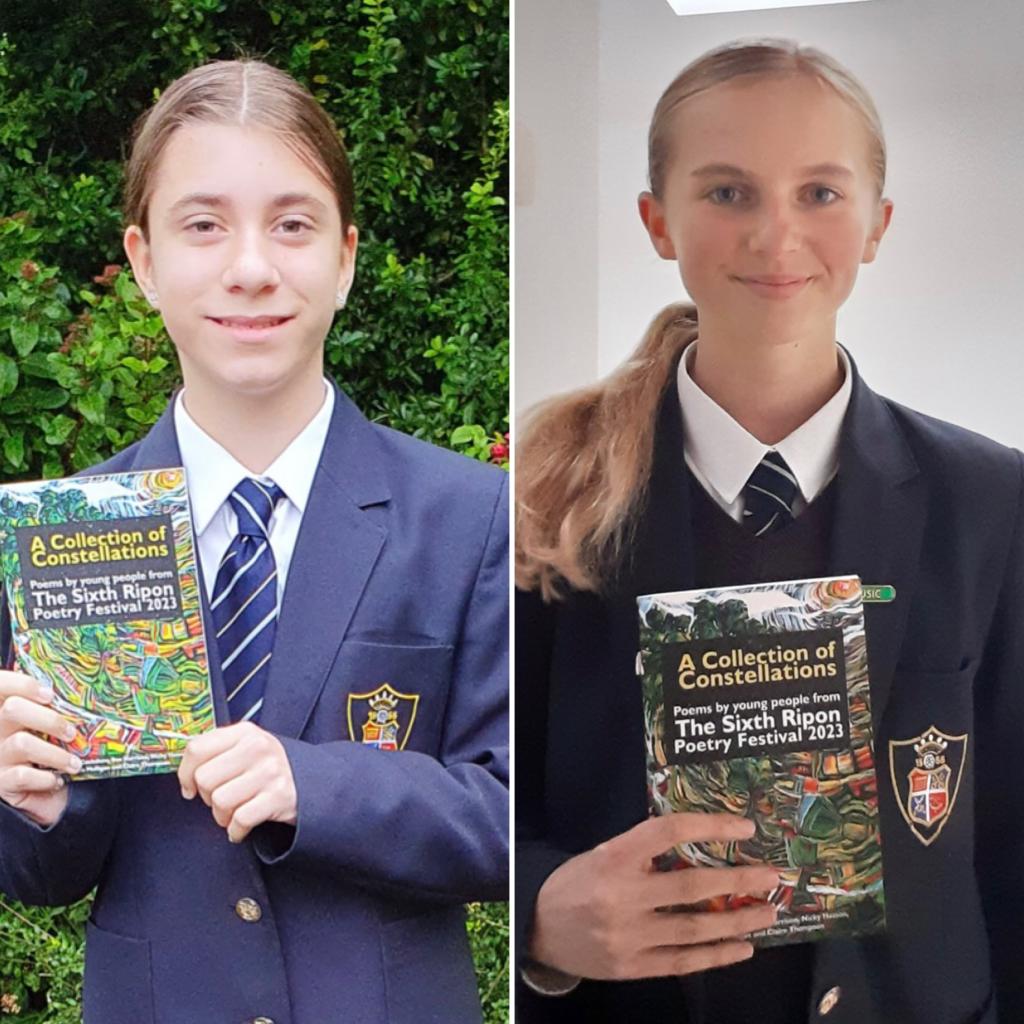 SIX budding young Ripon Grammar School poets are celebrating seeing their work in print.
Molly Hall. Anouk Martin, Natasha Pointon, Zara Shanjahan, Amber Stephenson-Mian and Neive Young have had their poems published in the latest Ripon Poetry Festival anthology.
The book, A Collection of Constellations, is now on sale at The Little Ripon Bookshop.
Molly, from Ripon, says she was elated to discover three of her poems - Devastation of the Rainforest, Deforestation and The Dream – had been selected for the festival collection.
Inspired by poet and children's author Michael Rosen, the 12-year-old has been writing poetry from a young age and has entered the competition, now in its sixth year, for the past four years.
"During lockdown I realised the area we live in is so beautiful and it has inspired many of my poems. A trip to Northumberland inspired me to write The Dream, which is about a journey to the beach," she explained.
The keen mathematician, who enjoys swimming and piano, hopes to study veterinary medicine or biology at university.
Zara, from Norton-le-Clay, wrote her first haiku three-line poem, The Little Red Boat, for the competition.
Inspired to take up creative writing by her primary school teacher from the age of seven, she said: "My Grandma was a published poet and journalist in Bangladesh, perhaps it's in my genes."
The 12-year-old added: "I wrote The Little Red Boat when trying to write a haiku for the first time, and we have a small sailing boat on top of a wardrobe at home, it must have caught my eye."
The keen singer and dancer is interested in studying psychology at university.

Natasha, 13, was delighted her poem, Summer Bliss, was selected for publication by the judges: "It is about summer and I was on a plane on the way to Crete at the time."
The teenager, from Thirsk enjoys athletics and hockey at school and would love to work in engineering for Transport for London one day.