Cancer charity fundraiser for past pupil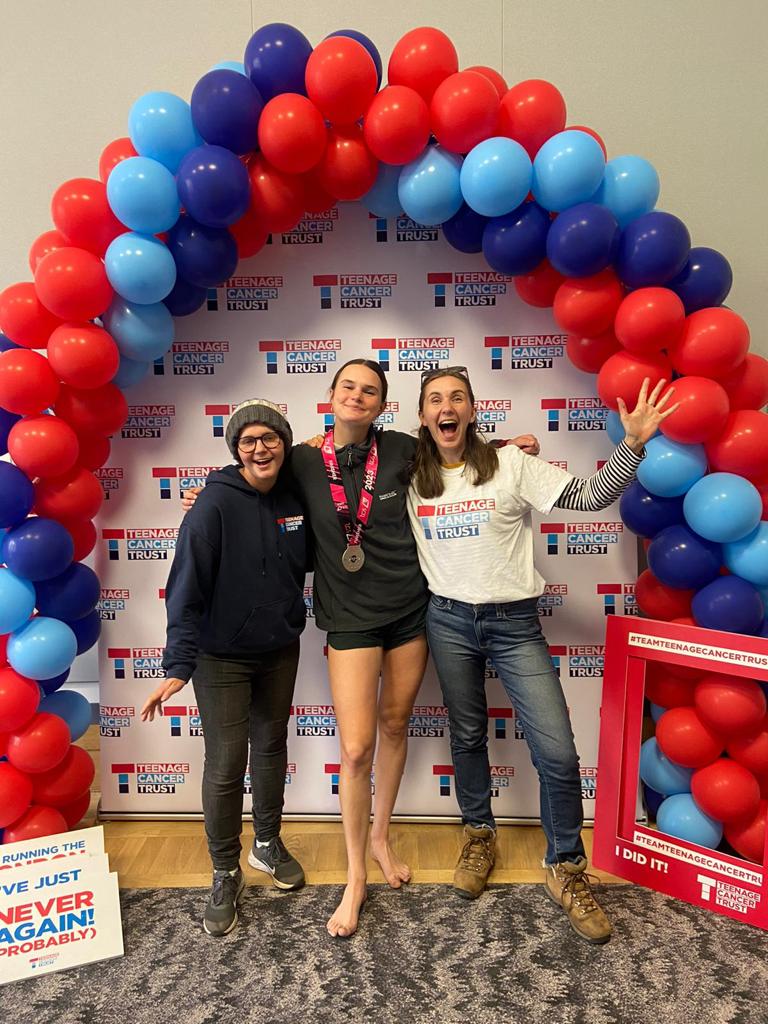 RIPON Grammar School past pupils Ruby Beardsall and Oliver Verity ran their first marathons to raise money for cancer charities following Oliver's sister Lucy's devastating bone cancer diagnosis.
Ruby completed the London Marathon in 3hrs 28mins, raising more than £2,000 for the Teenage Cancer Trust (TCT) while Oliver completed the York Marathon, his first ever, 3hrs 59 minutes, raising £1,376, and is planning to tackle the national Three Peaks challenge with friends this summer in aid of the Bone Cancer Research Trust (BCRT).
Hopefully he will be wearing better footwear this time! (See photos at end)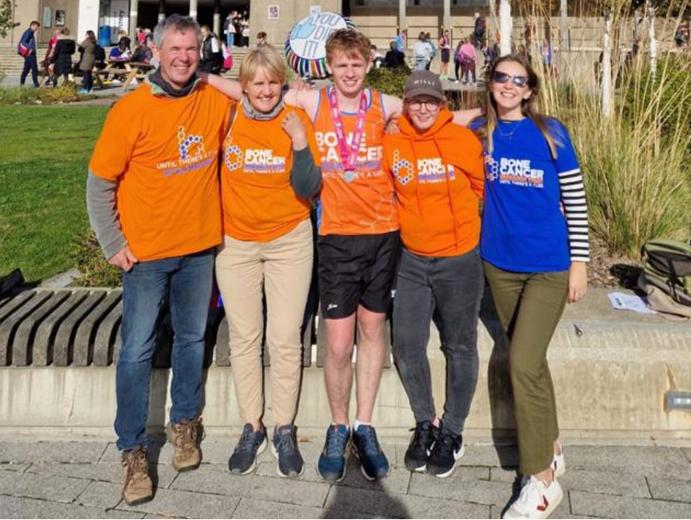 Lucy, who left RGS in 2018 after GCSEs, has already raised more than £45,525 for the TCT and the BCRT on her JustGiving page, set up by her family, helped along by more than £5,000 raised by Masham Golf Club.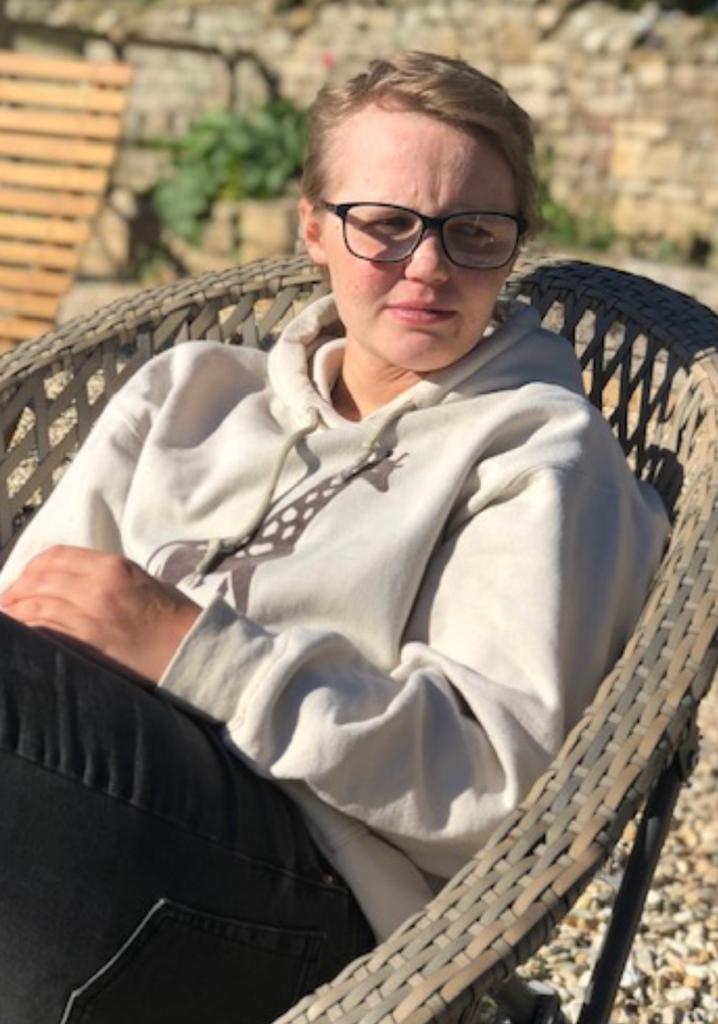 Despite undergoing major surgery, gruelling chemotherapy and radiotherapy sessions and 21 blood transfusions, Lucy has faced her treatment with stoicism, determination and humour, says her family.
Speaking from the family home in Masham, North Yorkshire, her mother Gaynor says of Lucy, who has recently undergone intense chemotherapy treatment: "She is stable at the moment and is now back at home enjoying being with her animals. We're in the process of looking for a rescue dog, which is focussing our minds."
Lucy was diagnosed in January 2021, when she was 19 years old, just as the UK was embarking on its third lockdown of the pandemic. She had been experiencing lower back pain, which turned out to be a rare Ewing Sarcoma bone tumour.
The teenager had to travel to Leeds, Birmingham and Manchester for countless treatments, sometimes with no visitors.
Gaynor says: "Bone cancer is a brutal cancer and needs a very aggressive treatment regime.
"We couldn't have got through the last 19 months without the support of the Teenage Cancer Trust (TCT) and its dedicated link nurse. At the moment the charity can't reach all the patients it would like to due to lack of funding.
"The Bone Cancer Research Trust (BCRT), based in Leeds, receives no government funding and every penny raised counts towards research and providing support and information on bone cancer."
Lucy (pictured right, below with RGS friends), a keen rugby and cricket player, goes to cheer on her teammates when she is well enough. Having worked at Big Sheep, Little Cow farm in Bedale, she has been expanding her own animal empire which includes two pygmy goats, ducks, chickens and greyhound Maggie.
It's her sense of humour which helps the family stay positive, says Gaynor. At the start of her treatment, she pointed out the family would save a fortune in shampoo and joked that the family could holiday in Manchester and Birmingham.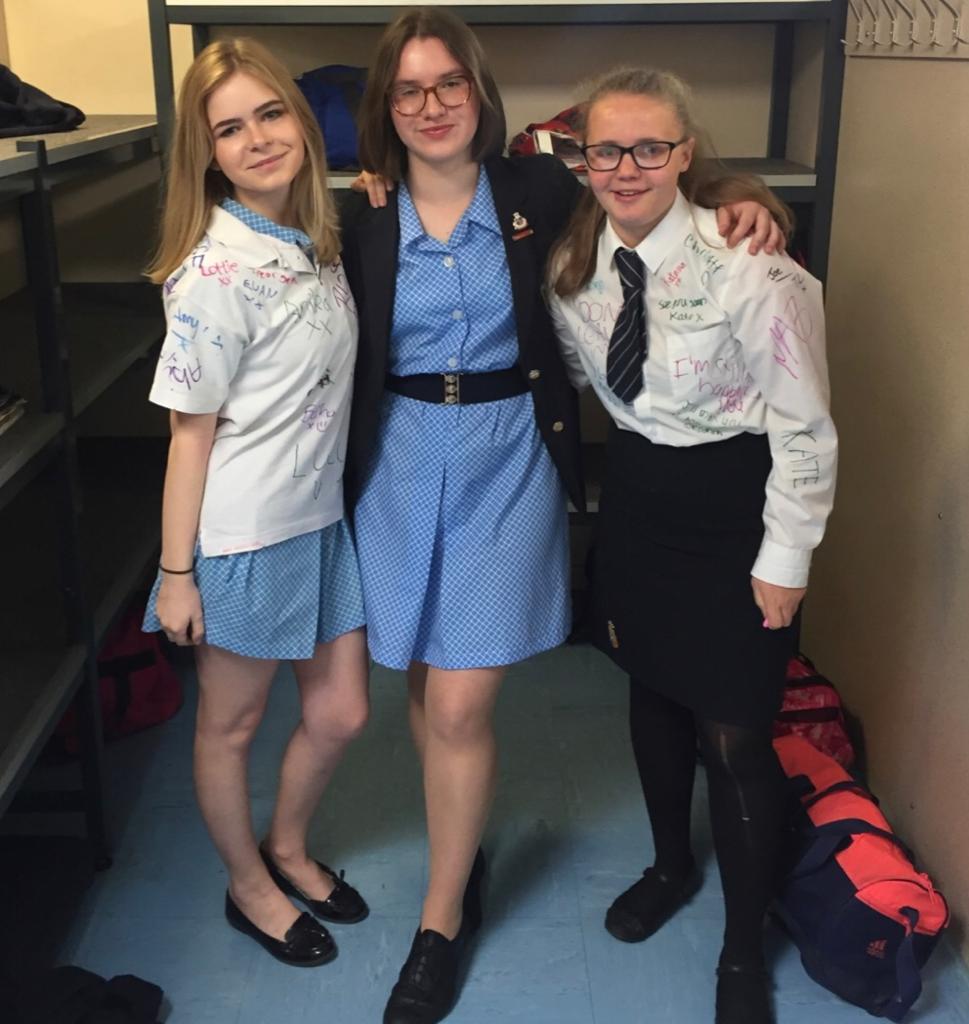 "After taking in all this devastating news, we had to drag ourselves up as a family and try to put a positive spin on it,' says Gaynor. "We try not to let the anxieties of tomorrow take away the peace of today."
Oliver, who left RGS in 2018 and is studying for a master's in aerospace engineering at Queen's University, Belfast, will be running the York marathon on October 16 in aid of BCRT.
Ruby, who left RGS in 2014, works in London designing clothing for the cycling brand Rapha and will run the London Marathon on October 2 in aid of TCT.
If you would like to donate to Lucy's JustGiving page, visit:
https://www.justgiving.com/team/lucyoliviaverity
See also, Lucy's Facebook link:
https://m.facebook.com/story.php?story_fbid=pfbid06B25q2myLq39SgoayAXomnSY544rea4wV6rExCVsPJwoofhqEeMcBLLnaHerP2avl&id=100016325446337
Top, Ruby pictured with Charlie and Lucy Verity after finishing the London Marathon. Oliver with family after completing his first marathon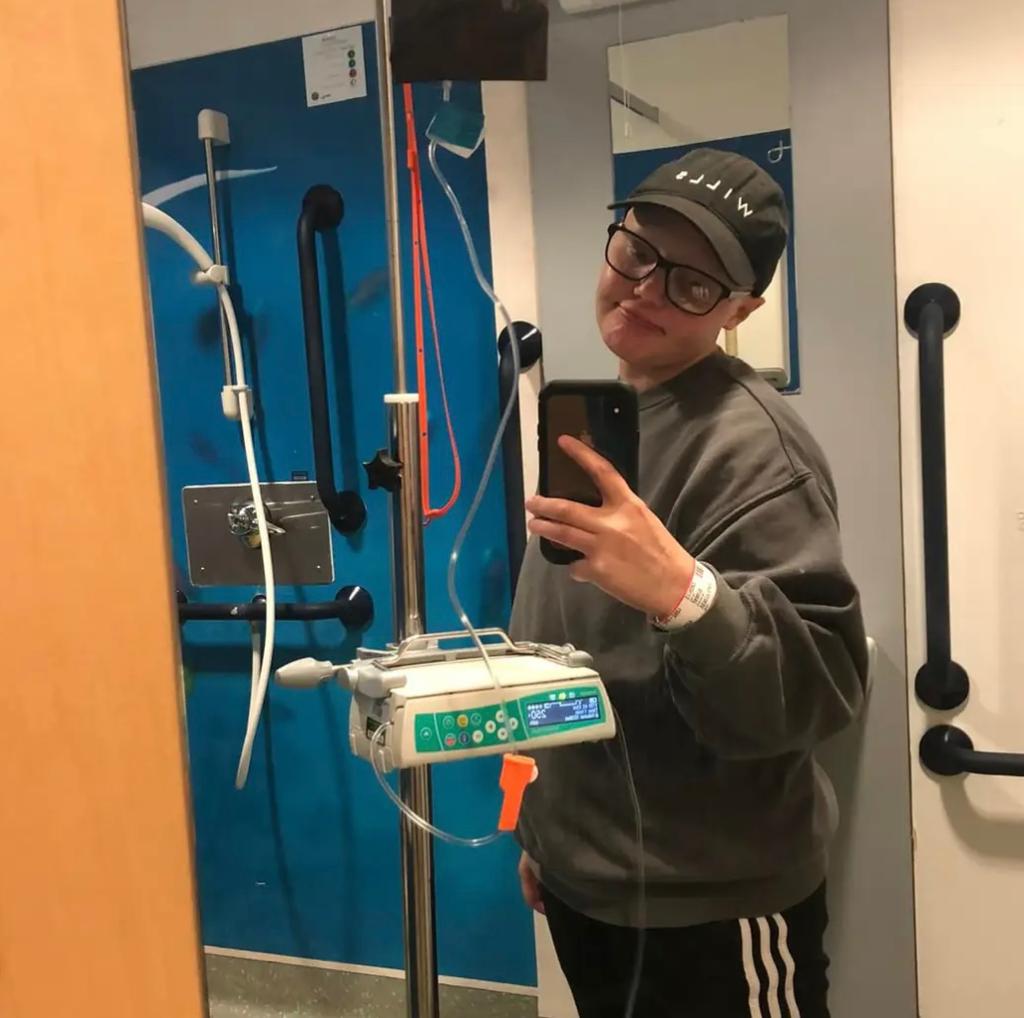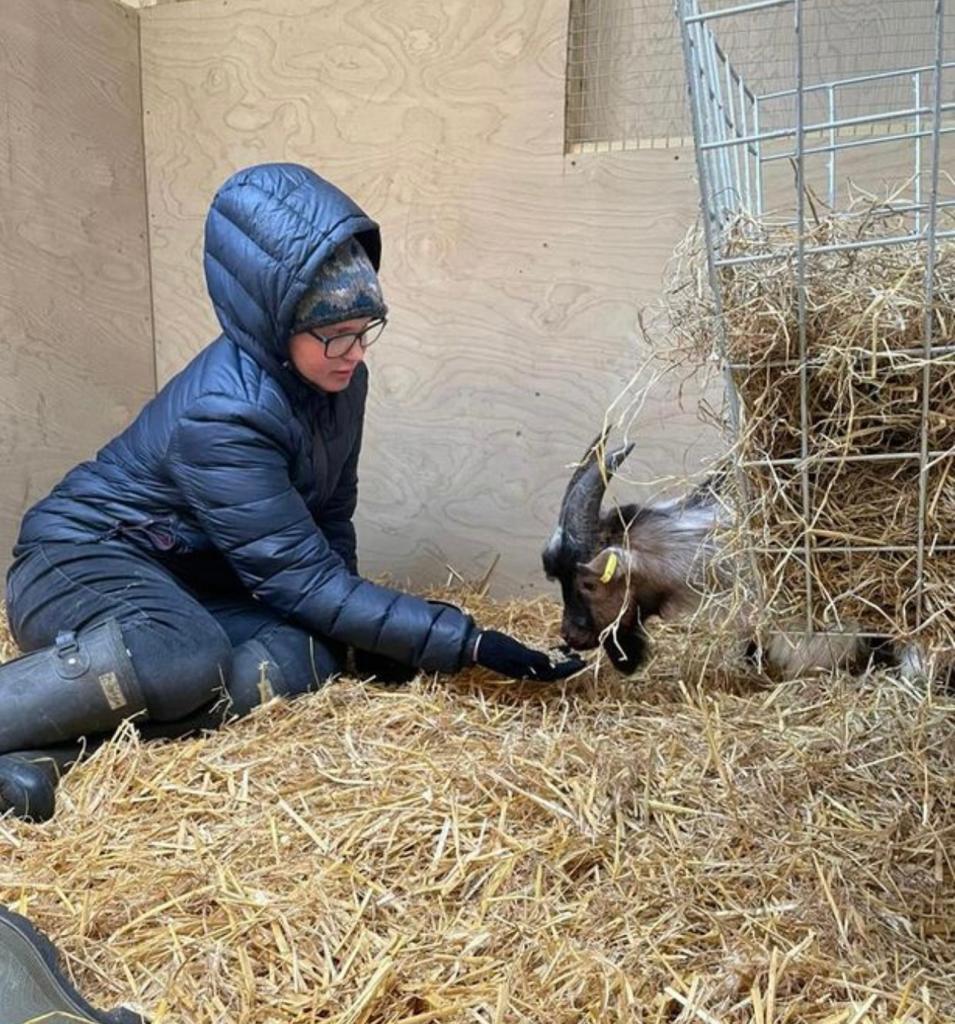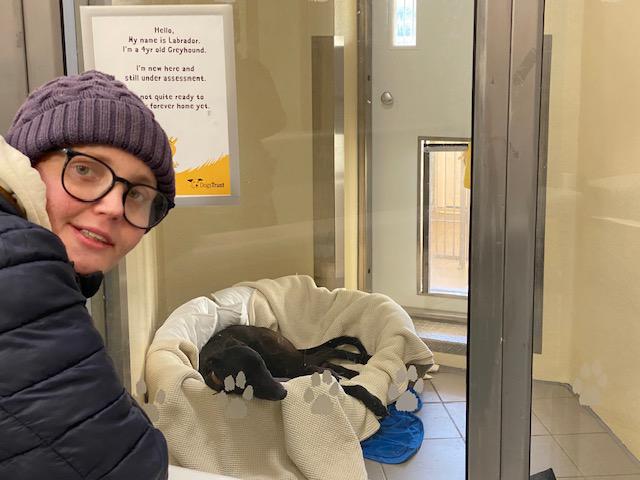 A visit to the Dogs' Trust on the way back from hospital in January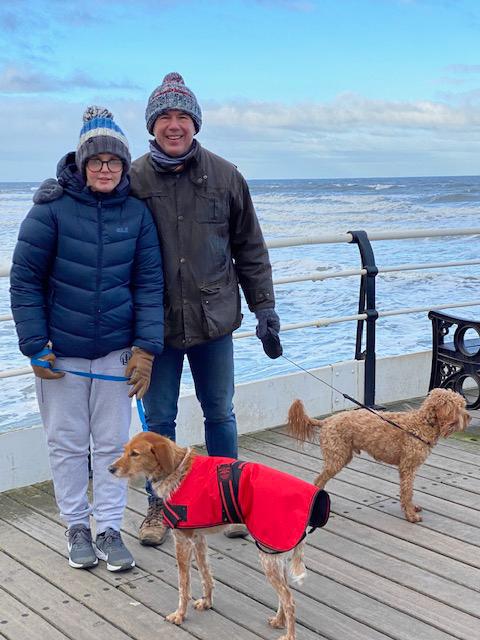 A blustery day at Saltburn