CANTEEN: A fond farewell to a popular member of staff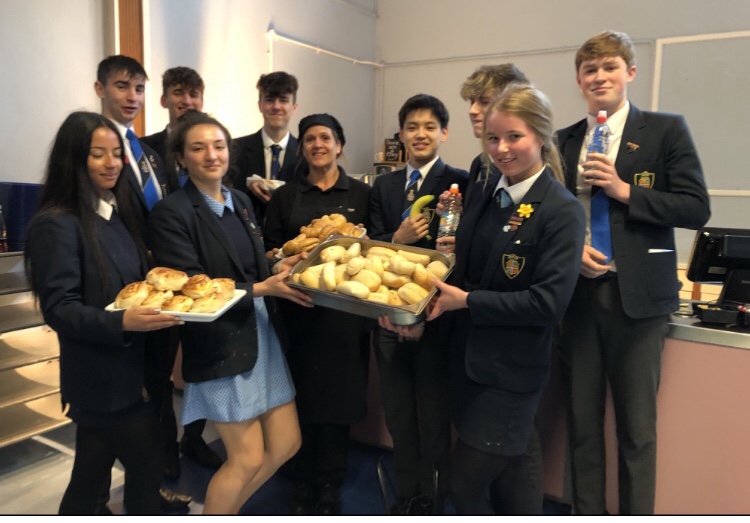 STAFF and students said a fond farewell to catering assistant Lisa Alderson, who has been putting a smile on everyone's faces during lunch and break times in the school canteen for 11 years.
Lisa, who now lives in County Durham and is moving to work in a farm shop and café closer to home, said she was sorry to leave: "I've really enjoyed my 11 years in such a lovely school."
Originally from the village of Newbrough, near Hexham, Lisa worked in customer services for Tesco supermarket in Northumberland before moving to North Yorkshire when she met husband Darren, a painter and decorator from Leyburn.
The best part of her job at RGS, she said, was working as part of a small, friendly team, and helping provide a great service: "What I will miss most is the lovely staff and, of course, the children," she said.
After relocating from Catterick to Darlington, the worst bit of the job was her long journey to work. If she could change one thing about Ripon Grammar School, she added, it would be to provide an exclusive dining area.
While roast dinners and 'chip day' are the most popular offers in the school canteen, Lisa - whose favourite TV chef is James Martin - revealed she found a way of encouraging students to eat up their vegetables.
"When serving students lunch, I'd ask 'Would you like vegetables?' and if the answer was 'No', I'd reply 'You won't get big and strong'. After a little giggle, they'd usually take some vegetables."
Lisa's main hobby is running and, as well as completing seven half-marathons and lots of 10K and 5K runs, she is particularly proud of losing four stone over the past 18 months.
"January last year was the start of my weight loss journey, I really wanted to improve my running so joined WW (Weight Watchers) and luckily the weight came off quite steadily."
When she's not running, she likes to spend weekends with her five-year-old grandson, Kaiden, who lives further north.
On her last day at RGS, Lisa's colleagues laid on a surprise high tea party: "I also got lots of cards and gifts and goodbyes from the pupils. It was quite an emotional day," she said.