CAREERS: Behind the scenes at the path lab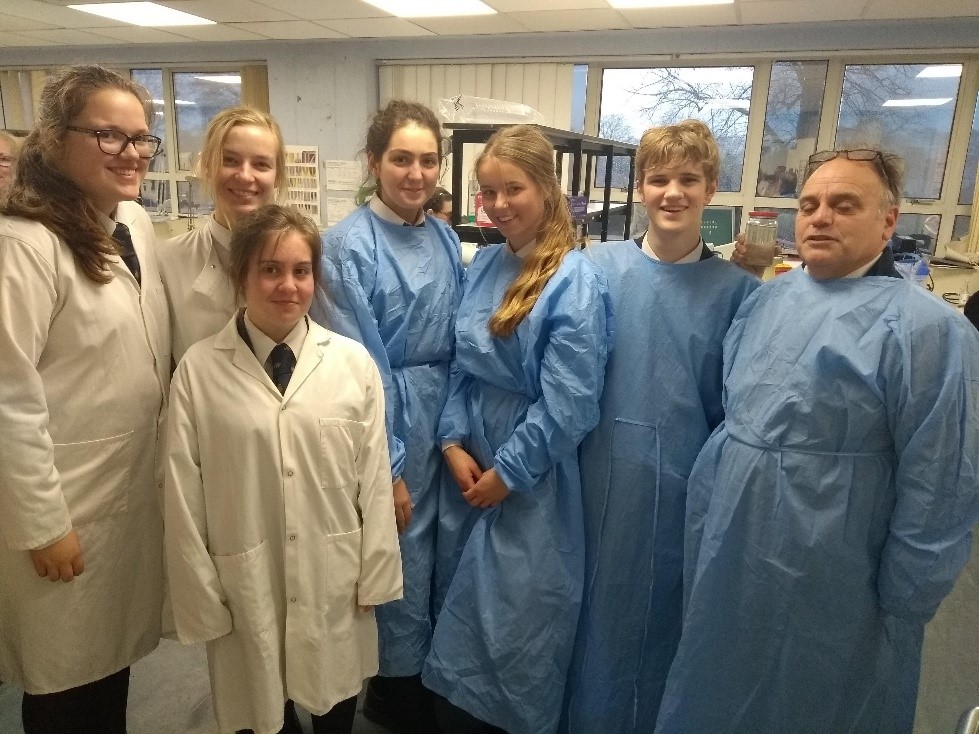 Lower sixth form student GEORGE MORRIS goes behind-the-scenes at Harrogate Hospital to find out more about careers in biomedical science
WHEN you consider a career in medicine, you perhaps most often think the key roles of doctors or nurses are the ones that really make the health service tick. They are the frontline faces, the ones we see. It is rather like a blockbuster movie, where the focus is on the main superstar actors. However, what really makes the film amazing are those ground-breaking special effects, the unique costumes, atmospheric music or the creative make-up. It is the same with medicine. In fact, the field of medicine encompasses a huge variety of professions. At a hospital, the staff are not merely limited to the ones you see walking around, much of the important work is done behind the scenes in laboratories.
I and a few other members of the sixth form were lucky enough to visit the pathology department at Harrogate District Hospital recently, where we received a fascinating guided tour of the laboratories and learnt about the work carried out there.
Firstly, we were shown the laboratory dealing with samples of blood, urine and swabs. Here, they grow bacteria from samples to look for infections. The next challenge is to find the antibiotic most effective at destroying the infection. Incredibly, many staff could tell between types of bacteria culture by smell alone. This information is fed back to doctors so they can prescribe the appropriate antibiotic. Lab staff also work to differentiate between types of parasites in patients – we were amused by one particular tape worm they kept in a jar and had affectionately named Brian.
Secondly, we visited an area with a huge array of machinery and test equipment. This was a real nerve centre, where a wide variety of tests are conducted to detect the presence of anomalies ranging from hormone imbalance, incorrect potassium levels or even the presence of antibodies down to minute levels. There are even machines capable of seeing the incredibly tiny flash of light emitted when an antibody joins to a cell. Everything is coded and processed very systematically in this area and the technology and knowledge was fascinating.
Finally, we visited the blood transfusion room. Blood types are usually thought of as just O, A, B, AB with a positive and negative version of each. When considering blood transfusions, the laboratory has to take matters to the next level and analyse the various factors in the blood. There is D, C, E, c and e with a positive and negative version of each. Different nationalities have different factors within them. The blood transfusion laboratory deals with finding the blood types and factors and matching them with a donor's as closely as possible to reduce the chance of rejection by recipients.
The whole group found the visit very interesting and we are grateful to the staff running the labs at Harrogate District Hospital for giving us such a valuable and detailed insight into just a few of the vast array of careers to explore in biomedical sciences.