CAREERS: Building strong links for the future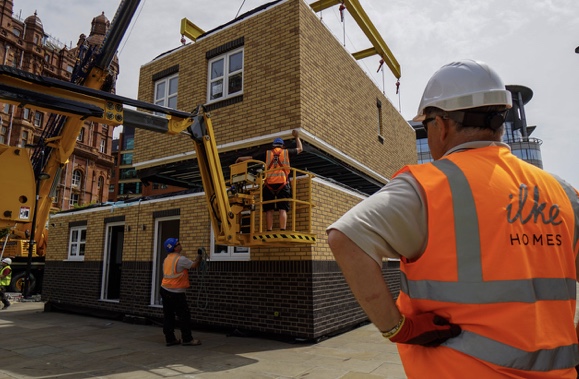 RGS careers staff visited a pioneering construction company to help build links for RGS students interested in working in the field.
Joining careers advisors from all over the region, Jill Locke and Bob Walker donned hard hats and hi-vis jackets to discover more about what the innovative modular home builder Ilke Homes does.
The Knaresborough-based offsite construction partner, which has grown to employ more than 600 people in just over two years, creates energy efficient houses which cost 50 per cent less to heat than the average UK home.
Their highly insulated, quick-build constructions, created mainly for local authorities and housing associations, are made up of a lightweight steel frame and brick and render finish.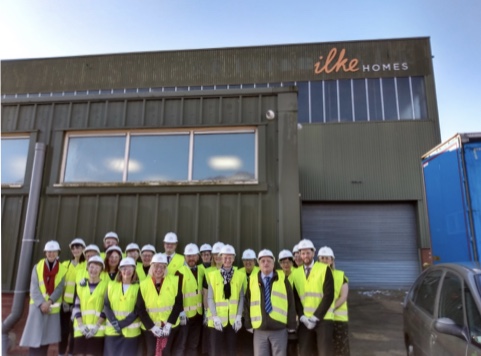 Mrs Locke and Mr Walker had the opportunity to see, first-hand, how the precision-engineered buildings are created, from raw materials to finished rooms, and were amazed at the scale of production.
Ilke produces four two-storey houses a day – fully decorated and finished inside and out and fitted with kitchen and bathrooms - ready for shipping and installation, with their first three-storey home just about to go into production.
A spokesman said: "We're excited to be providing an innovative solution to the UK's housing shortage as a modular homes supplier, delivering much-needed homes speedily and efficiently and supplementing traditional construction."
There are now plans for a pupil visit to the site and it is hoped Ilke Homes will attend our Careers Fair in March.
For more information about this new and exciting company, please visit www.ilkehomes.co.uk