CAREERS: Engineering a better future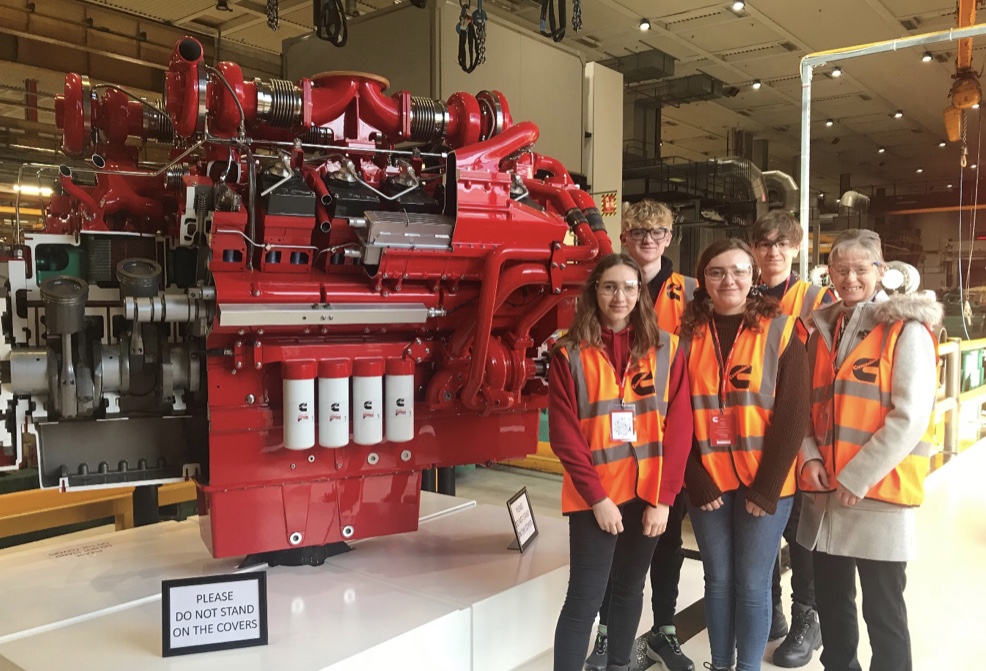 Lower sixth form students enjoyed a fascinating insight into the fast-developing world of global engineering during a tour of the Cummins hi-tech engine-making plant in Davenport. TOBY ANTCLIFF reports
ENGINES made by Cummins have a hidden impact on all of our everyday lives.
They provide back-up power for major IT giants such as Google, help Dutch farmers provide heat and CO2 to grow cucumbers and provide emergency back-up generators in disaster relief areas.
The company's apprentice engineers explained the complex engineering involved in the products they help create during our fascinating tour of their state-of-the-art engine factory.
At the Daventry plant, the American company - which has engineering facilities throughout the world - also provides training and back-up for engineers from all over the globe.
One of our students summed up the day: "The size of the engines and generators amazed me. And I was surprised by the global importance of what Cummins provides, from responding to mass energy demands on the grid when football fans put their kettles on after watching the World Cup, to supplying emergency electricity generation in post-earthquake areas.
"Cummins also makes engines for JCB, Caterpillar and even military vehicles. However, as fossil fuels are running low the company is investing heavily in hybrid and electric engines.
"Thanks to this visit, I learnt so much more about the company and its global reputation and importance."
We would all like to thank Vikki Barton-Brown of Cummins for her wonderful help in organising this excellent and informative tour.
Picture caption, l to r: Abi Burke, Oscar Smith, Charlotte Crum, Toby Antcliff and Jill Locke.