CAREERS: RGS students pick up top tips at careers fair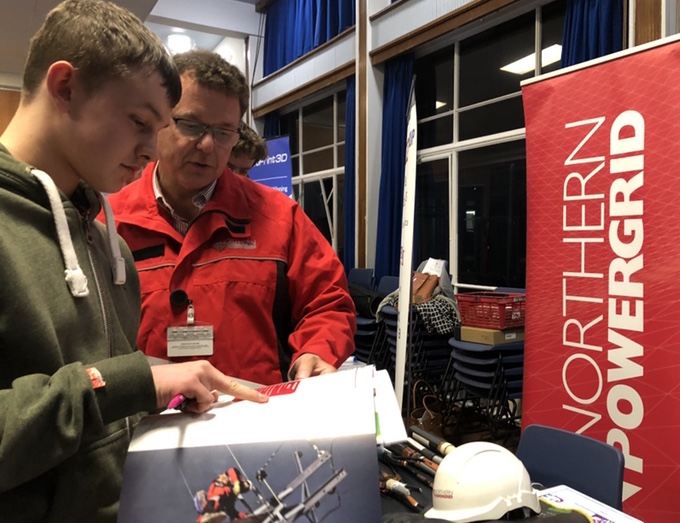 AROUND 50 exhibitors from the world of work and education have given Ripon Grammar School students a taste of some of the wide range of opportunities available to them on leaving school.
The event, held shortly before the school was forced to close due to the coronavirus pandemic, gave students the chance to start preparing for the future, on the other side of the coronavirus pandemic.
Exhibitors, including engineering companies, healthcare professionals, computer gaming experts, website design and 3D printing companies showcased the variety of career paths – from apprenticeships to workplace-funded degrees – open to students in STEM.
The event, focussing on careers in science, technology, engineering and maths, attracted more than 450 parents and students, who took the chance to get a head start on planning their futures, little realising the country was about to go into lockdown.
The key message from employers was that they value creative problem solvers. Many also advised students applying for places to do their research and demonstrate the skills and passion that help them stand out in a crowd.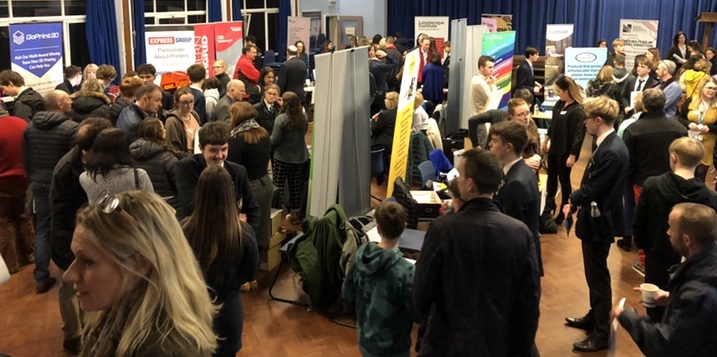 All stressed the importance of being able to work well in a team, which was among the huge range of 'top tips' on offer.
Kelly Teagle of Red Kite website design and development company stressed: "We are looking for someone who has the ability to see all of the different parts of the problem, as a website needs lots of different elements put together like a jigsaw puzzle in cyber space.
"We value the ability to be logical and analyse what the client wants. It's about thinking outside the box."
Her colleague Charles Collinson urged students not to waste time: "Do your research and work at home, learning outside of school. more work at home and research don't waste time, learning outside of school. Show employees you have a passion for it – go the extra mile.
Thomas Lupton, a mechanical engineer with snowplough and gritter manufacturer Econ Engineering said his company takes on three apprentices every year, in addition to electrical and mechanical engineering graduates.
He advised students to explore different routes: "We are a very personable company and working well in a team is important. A winning personality always goes down well."
Cliff Davies, of computer game engine company Unity, said students who put together a portfolio in their own time if approaching professional software companies always stand out.
"Show your skills and drive and go the extra mile. Whether it's programming or a creative role you're after, produce a demo to show your initiative. If it's something you enjoy, you will be doing this anyway.
"And qualifications are always handy. A degree is a good thing to have - but if you demonstrate what you've done to prospective employers it will put you miles ahead of others with similar qualifications or better."
Architect Mark Smeeden of the Landcape Institute agreed: "Creativeness and flexibility are the most important qualities."
He also advised students to get a work placement and do lots of research online: "Go to one of the end-of-year school of architecture, landscape and environment exhibitions to see the designs, discover what you like and what you think you want to be doing in three or five years' time."
Amy McCoull of the University of Dundee reassured students who are not sure what they want to do: "Don't panic or get stressed if you don't know what you want to do, it will work out. You don't have to go to university straight away.
"Take time to work it out. Make sure you visit the universities want to apply to. Remember you will end up living there for three or four years."
She said work and voluntary experience, alongside involvement in extra-curricular activities was useful: "But show the skills you have gathered from what you have done. Don't just list them on your personal statement."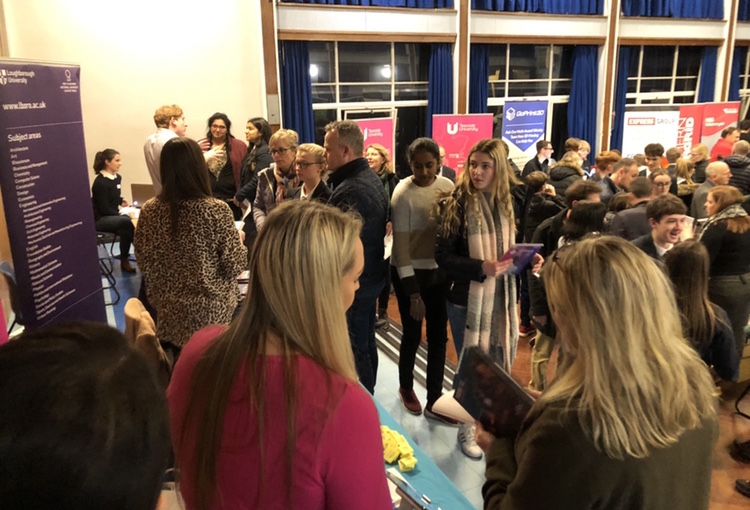 Sam Carr of 3D printing experts GoPrint3D said imagination and design skills are important in his industry: "Start working on your design skills immediately, as that is the key foundation. Get a feel for it, and do your research.
"We also employ mechanical engineers and business graduates in addition to apprenticeships: "There is not just one route, explore them all.
Student Catherine Garnett, 17, Harrogate, studying chemistry, maths, biology and psychology at A-level is interested in studying physiotherapy at Newcastle or Edinburgh.
"I've found out a lot about courses, which has been really helpful and convinced me that physiotherapy is what I want to do."
Charlotte Hutchinson, 16, a boarding student from Helmsley studying chemistry, biology, psychology and geography said she wants to work in the field of science and the environment.
"I have been speaking to representatives from Newcastle University about their degree subjects, the application requirements and the social life there.
"I also came across a company which produced eco houses, which sounds like a great idea. It's opened my eyes to possible careers I hadn't thought about."
Theo Veakins, 17, from Baldersby, studying economics, RE, history and psychology, said he was still considering possible options, including the Army and criminology: "It's been useful finding out more about what courses entail," he said.
Conor Pickering, 17, from Ripon, studying chemistry, biology, history and economics, said: "It has been useful, I found a lot of info about university life, including entry requirements and what the studying involves. I'm still keeping my options open and this gave me more of an insight."