CAREERS: Students enjoy tour of leading dairy company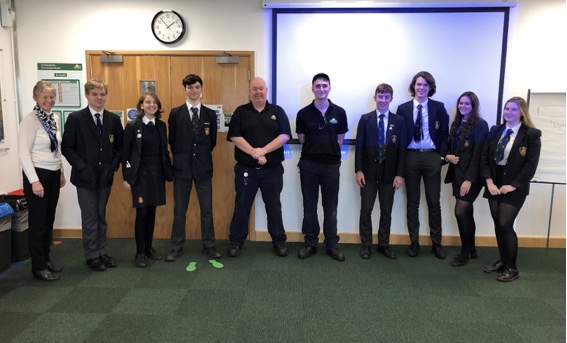 Students found out more about how milk is processed during a fascinating tour of one of the UK's leading dairy companies, reports work-experience co-ordinator BOB WALKER
LOWER sixth form engineering students were given the opportunity to visit one of the UK's leading dairy companies at its head office in Leeds.
Students were guided through the various stages of milk processing - from the bulk tanker delivery of milk, to its processing and treating, through to final filling of the milk bottles - at Arla's milk production processing plant.
This was a very complicated and precise process which is more akin to a petrochemical plant.
The farmer-owned dairy processing company, with brands including famous butters such as Lurpak and Anchor and Cravendale milk, has recently invested more than £37.5m across its 13 UK production, packing and distribution sites as part of a major global investment plan.
As well as a detailed tour of the plant, students were able to speak to chief engineer Andy Longton and his colleague Cameron Small, who is in the second year of his three-year apprenticeship.
Students were able to discuss engineering roles at Leeds and other European plants and discovered more about the company's ambitious plans to introduce degree apprenticeships.
Globally, Scandanavian-owned Arla is spending £285m across its sites around the world.
Pictured, left to right:
Head of careers, Jill Locke, Caleb Morton, Amy Dunn, James Dobbs, Andy Longton (Chief Engineer) Cameron Small (Second Year Engineering Apprentice), James Chapman, Euan Deighton, Abi Hook and Lydia Francis