CAREERS: Students making the most of our virtual world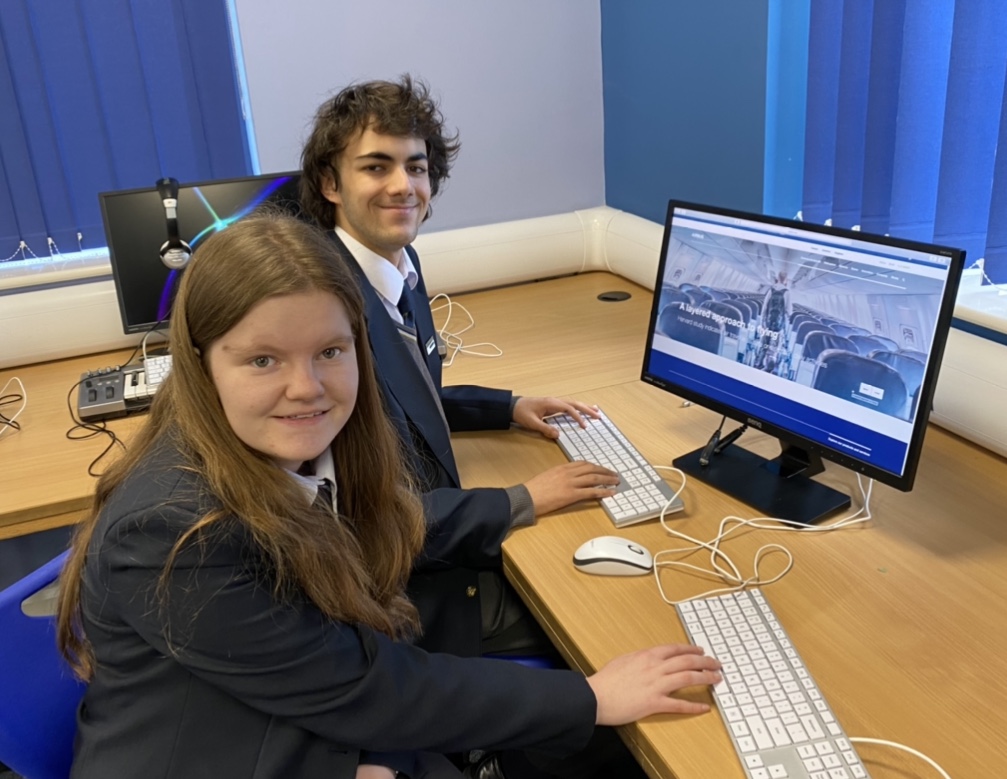 AMBITIOUS RGS students are making the most of our virtual world by winning exciting work experience placements with dynamic multi-national companies.
Year 10 student Coral Watt, who is aiming for a career in engineering, has landed a place on the aerospace giant Airbus's work experience programme.
Year 12 student Alex Aksut, who plans to study biochemistry at university, will join the virtual skills and careers programme with sustainable technologies company Johnson Matthey.
Coral, from Dishforth, is looking forward to a series of live workshops with key employers in various sectors, from aviation to space, over two weeks.
The 14-year-old, who enjoys astronomy, as well as Latin and ancient Greek, said she was pleased to get a placement: "I hope to gain knowledge about the industry and what it takes to be an aerospace engineer."
Her skills will be put to the test in a series of assignments based on her new-found knowledge of sustainability and manufacturing.
She feels virtual learning has its benefits: "I have really enjoyed virtual learning as it allows me to do work when I want and without distraction from other people. I have improved a lot on technology and time management."
Alex, from Kirkby Malzeard, said he applied to the Johnson Matthey scheme because he is interested in using chemistry to help create renewable sources of energy: "I also want to find out what working in a STEM-based company is like."
The 16-year-old, taking biology, chemistry and art at A-level, feels he has adapted well to virtual learning: "It allows me to work at my own pace in my own way. When work experience is done online, it allows me to see a wider range of opportunities from places far afield."
He will be taking part in a series of workshops with the multi-national chemicals maker to develop his skills, as well as joining talks which will demonstrate what working in the field involves.
He's particularly looking forward to the session on problem-solving: "It's a very useful skill in all walks of life."

ANNABELLE PATERSON reports on another student's prize for reaching the finals of a prestigious national marketing competition
SIXTH form student Greta Taylor was invited to an online session with Dentsu coach Alex Moran after reaching the finals of the Dentsu Marketing Competition.
The session lasted 30 minutes, during which Greta enjoyed talking about her future plans as well as hearing about Alex's career. She said talking to Alex about a typical day in his job was interesting as it gave her an insight into the joys and challenges of a job in marketing.
Greta had wowed judges with her entry for the Dentsu Marketing Challenge with her campaign for Cadbury chocolate company, taking her straight through to the final with fourteen others.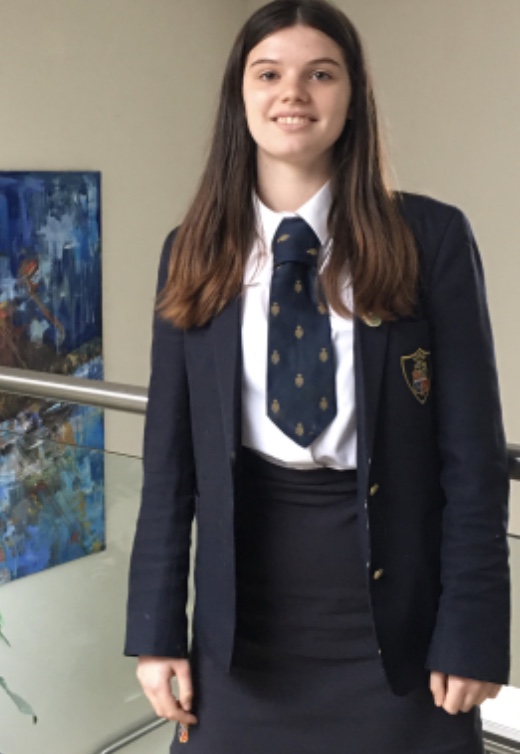 She created a stunning booklet and audience insight report as well as a presentation, including the concept of a collaboration between Cadbury and the charity Mind.
Highlighting her brilliant branding, judges said: "The animations you made with the Powtoon animated video maker are magical and truly bring your idea to life."
In the final Greta presented a virtual one-minute pitch to the judges. Work experience co-ordinator Mr Walker said: "She was fantastic and a real credit to the school."