CHARITY WEEK: Putting the fun into fundraising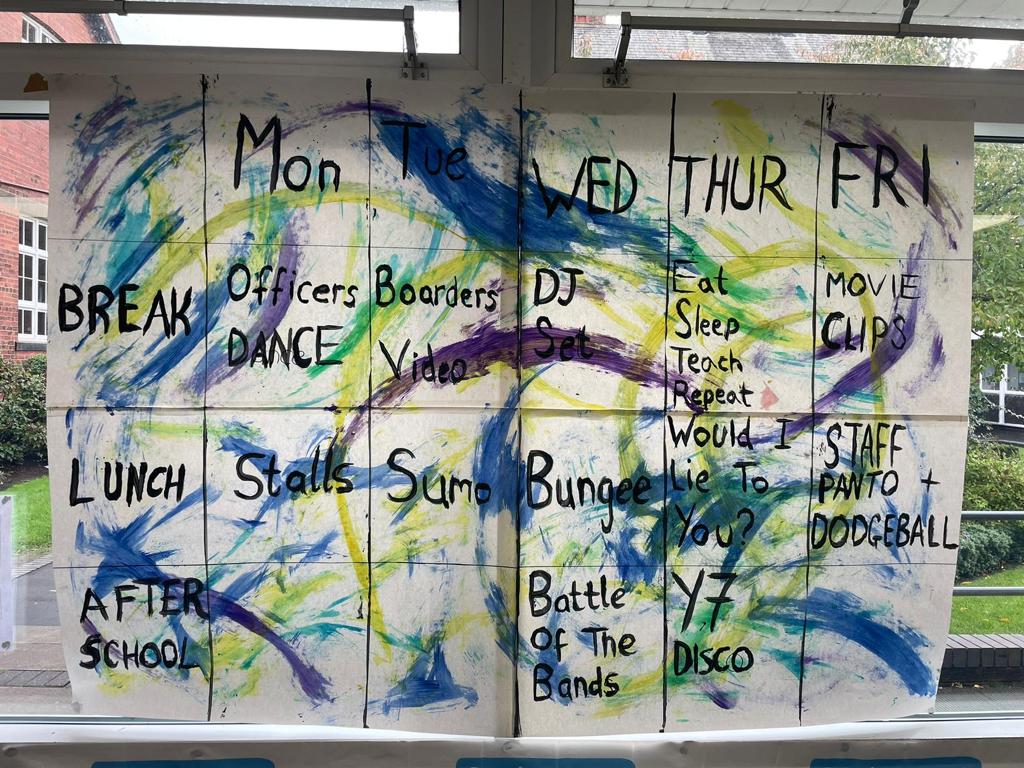 With everything from action-packed sumo wrestling to a hilarious staff pantomime and highly entertaining live musical performances, MÉABH O'COFAIGH reports on how RGS students banded together for charity.
We hope you enjoy our photo gallery, below. Thank you to our photographers - Sam, Ella-Grace, Méabh, Kareem and Evelyn
THE seven-day event has, once again, been a roaring success, with students fundraising for Martin House children's hospice. The team at Martin House provide invaluable, family-based hospice care for young children suffering life-limiting conditions across, West, North and East Yorkshire. As the charity costs £9million annually to run, students felt it was vital to support children and their families in accessing necessary facilities and creating lasting memories of love and joy to carry with them. The RGS community worked tirelessly to create a memorable and enjoyable programme in order to best support them.
Monday morning signalled the start of what promised to be an uplifting end to the term as the school officers' dance kick-started the week, with our team of upper sixth senior officers donning pink feathery tutus and sunglasses to perform a choreographed routine, the highlight of which was a recreation of the iconic Dirty Dancing lift.
The school was decked out in banners, balloons, and posters in support of Martin House, all urging the community to chip in. Further encouragement came from the variety of delicious cakes and bakes on sale, made by Year 7 pupils.
Entertainment continued throughout the week, consisting of a DJ set, a surprise sixth form flash mob, a staff versus sixth form imitation of the hit game show 'Would I Lie To You?', bungee obstacle courses, sumo wrestling, movie clips, and much more. Whilst with this jam-packed schedule an extremely busy week ensued, it was a welcome chaos, as the unbridled enthusiasm of everyone within the community ensured that nothing was too much - any and all fun was welcome!
Thursday morning provided musical performances from student and teacher bands, complete with renditions of Come On Eileen and many more songs. In particular, teacher band Eat Sleep, Teach Repeat were a spectacle to behold and elicited a roaring reaction from their enthusiastic audience, particularly for the drumming solos. Always one of the most anticipated events, staff involvement in charity week is a highlight for all taking part, lifting student morale and providing welcome respite from academic pressures and exams.
Finally, Friday rolled around and the event everyone had been eagerly awaiting arrived - the legendary staff pantomime, favourite of all, this year a rendition of Little Red Riding Hood, featuring an ensemble of various characters such as Rapunzel, the giant from Jack and the Beanstalk and a narrator. Consistent excellence and entertainment are promised year upon year, and 2023 certainly did not disappoint; the lack of preparation and costume malfunctions only increasing the hilarity of the teachers' performances.
Thoroughly enjoyed by all, the pantomime was an excellent final event to round off an extremely successful week.