CLUBS & SOCIETIES: Rising to the National Schools' Challenge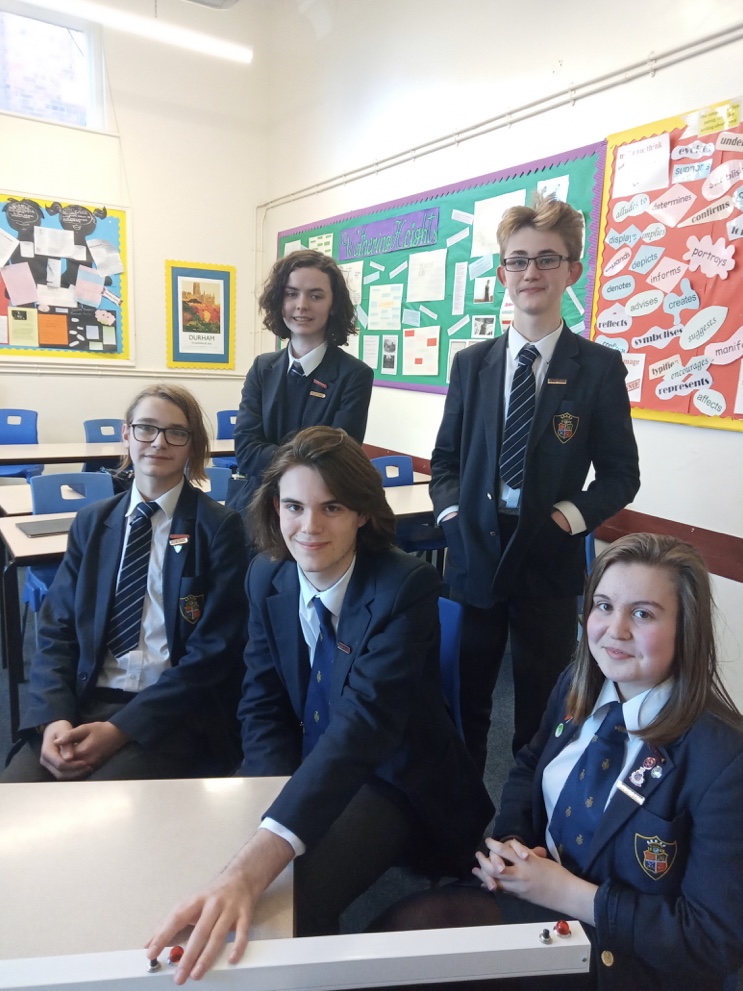 RGS students pitted their wits against St Peter's, York, Hymers College, Yarm, and Barnard Castle School in the Yorkshire round of the National Schools' Challenge. EMILY PARRY reports
THE RGS quiz team convened to test themselves against the most knowledgeable schools in the area, each presenting a fair challenge for our team.
Five quizzers, equally wealthy in knowledge, defended our school: Emily Parry, Euan Deighton, Josiah Baker, Lillian McDermott, and William Trewhitt.
Josiah explains how the team members were chosen: "We were given a quiz to do in form time and we weren't really told what it was but then I found out that the highest scorers were to take part in the house quizzing competition.
"As a member of School House, I fought hard to win the matches and, having made it to the final, was delighted when we won! Mr O'Donovan then told us that the winning school team were to make up part of the Schools' Challenge team."
After a few lunchtimes spent practising, we were soon ready to take on anything that came our way.
Our first match was against St Peter's B team (they had two teams in the competition), a strong contender composed of victors from the competition last year; clearly this was going to be more difficult than we had first thought. From the first question, we knew this would be trouble. Any question we got wrong they seemed to snap up instantly, as if they knew everything. The match eventually ended 120 points to Ripon Grammar, a whopping 600 to St Peter's A team.
With the thought that it could never go as badly as the previous match, we soldiered on against our next opponents, Yarm. The match started off much better and we soon began to rack up points. By the end of the match, we had reached a draw; a sudden death tiebreak question was needed to settle this match. Fingers poised on the buzzers, we eagerly awaited our final question, but alas the other team beat us.
It was then time for the grand final: St Peter's A against St Peter's B, guaranteed to be an exciting match. It was clear from the very start that both teams had a strong feeling of rivalry and both were equally as keen to win. But it was also evident to the audience that St Peter's B was quicker to buzz, and knew more of the answers, leading to a solid win from their team.
Following the excitement of the afternoon events, I asked William what he thought about the competition; "It's a fantastic way of meeting like-minded people not only from other schools but in other years within our school that you otherwise wouldn't meet.
"I would thoroughly recommend students from other years join the quiz team in future, even though Mr O'Donovan isn't quite Paxman, he's a suitable replacement," he joked.