Cross country runners in national finals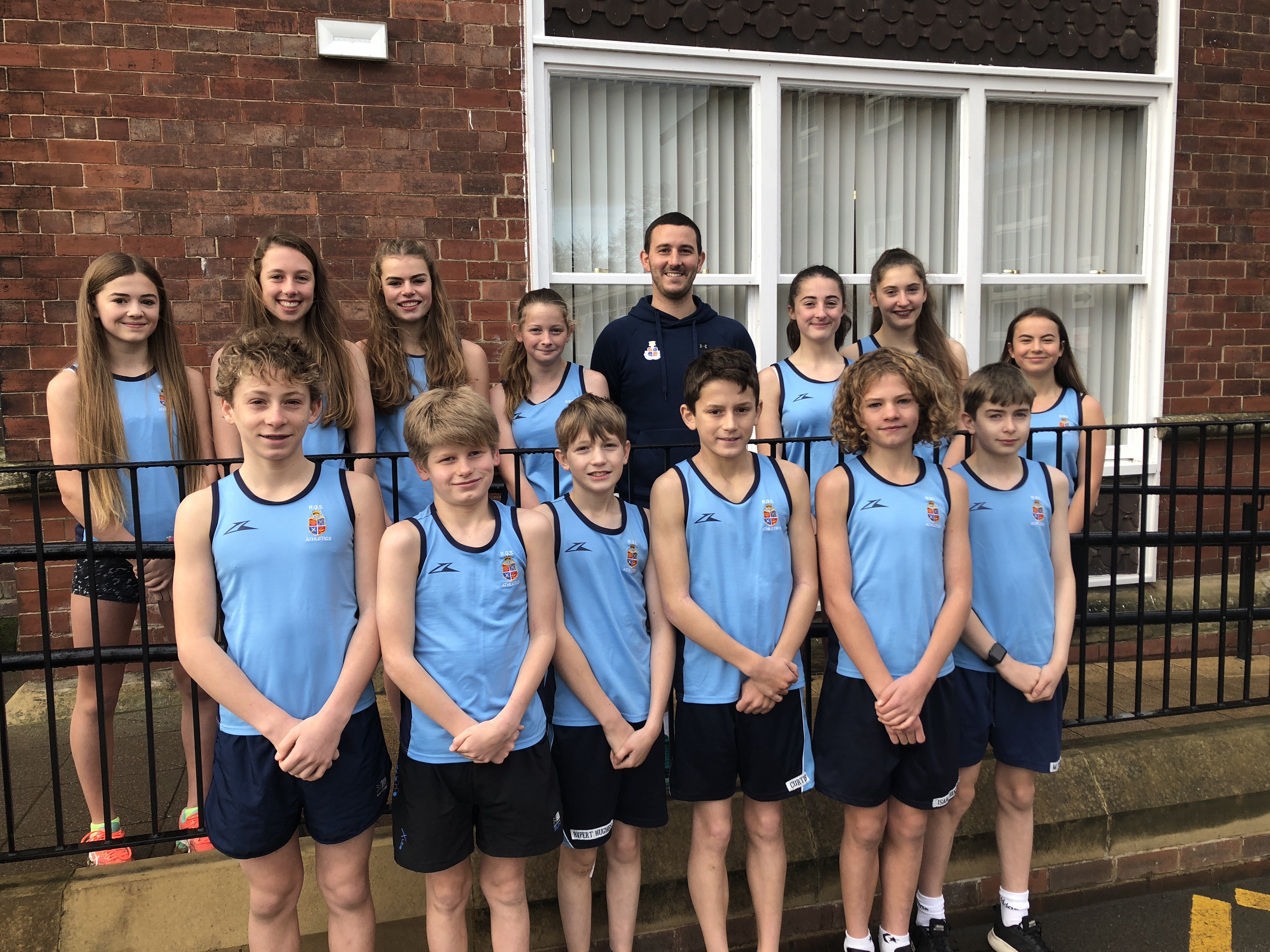 Success has come at the double for a school with a growing reputation for sporting excellence.
Both the junior boys and inter girls' cross-country teams from Ripon Grammar School beat off stiff competition, coming in second and third in the regional heats to win places in the national finals.
Out of 4,000 secondary schools in England, RGS was one of only 27 to qualify for the England Schools Athletics Association championships, the most eagerly anticipated winter event for the country's most talented young athletes.
The school's top runners, 13-year-olds Marnie Scatchard and Archie Bordewich, came in an impressive first and sixth out of 60 runners in their respective groups, with many strong individual performances from the other members of the school's two teams.
Now they will join the best out of each of the 45 counties in England, competing for the honour of being best in the country at Woodbridge School in Suffolk on November 24.
For the RGS girls, aged 13-15, this will be the third year in succession they have won a place in the finals and they're hoping it will turn out to be their third time lucky.
Third former Marnie, from Hutton Conyers, who also represents her school in hockey and netball and is a member of the Ripon Runners club, said the regional heats held at Stewart Park in Middlesbrough were tough.
"We were competing against runners in the year above and there were quite a few hills. It was a difficult terrain."
This is the first time the boys' team, aged 11-13 years, will be competing at national level.
Archie, 13, from Burton Leonard, said he was delighted at how well they had done, up against 14 other schools in their category: "It was quite a tough 3k course, and difficult underfoot."
Also a member of Ripon Runners, he said "I think we should do quite well. We have a good chance as we have quite a strong team."
The school's director of sport, Adam Milner said: "I commend the effort of the students who give up a lot of their free time to train in a variety of sports."
Pic caption:
Back row left to right:
Marnie Scatchard, Ella Jameson, Emma Ibbotson, Poppy Lawson, Adam Milner, Molly Acton, Millie Lock, Ella Foster
Front row left to right:
Archie Bordewich, Jake Pythian Lee, Rupert Hughes, George Curtis, Isaac Henson, Marcus Eades (missing from picture due to illness Ben Wray)