Double cause for celebration for A* birthday girl Tabitha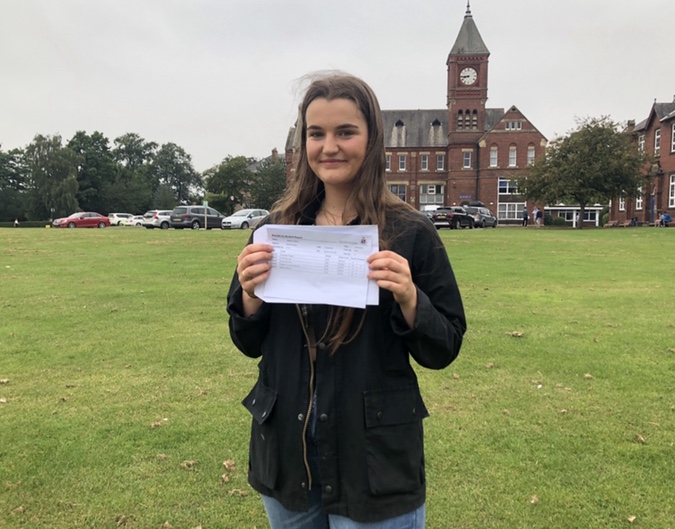 STUDENT Tabitha Milton had cause for double celebrations as she picked up a clean sweep of five A*s on her 18th birthday.
The Ripon Grammar School boarding student, from outside Thirsk, was awarded A*s in maths, chemistry, economics and English literature as well as an A* in her extended project qualification.
One of the top performers at RGS, alongside Phoebe Hall, from Ripon, who also achieved five A*s, she plans to study politics, philosophy and economics at Durham University.
Tabitha, who is having dinner with friends to celebrate, was delighted with her results: "I thought I would do well, but not this well," she said, putting her success down to her 'amazing' teachers and the fact that, as a boarding student, pupils often helped each other.
Tabitha enjoyed tutoring GCSE students part-time during sixth form: "I loved it as it let me revisit subjects I had dropped after GCSE."
"I was really sad to have my final year at RGS cut short because I have been so happy there. I was also a bit dismayed to see all of my meticulous notes become useless and to no longer have something to focus on.
"However, having been a boarder for the past seven years the additional time with my family that I never expected to have has been amazing and definitely softened the blow."
*Following the publication of this article, the government's change of policy resulted in amended A-level results for RGS students