Five star reviews for RGS Christmas dinner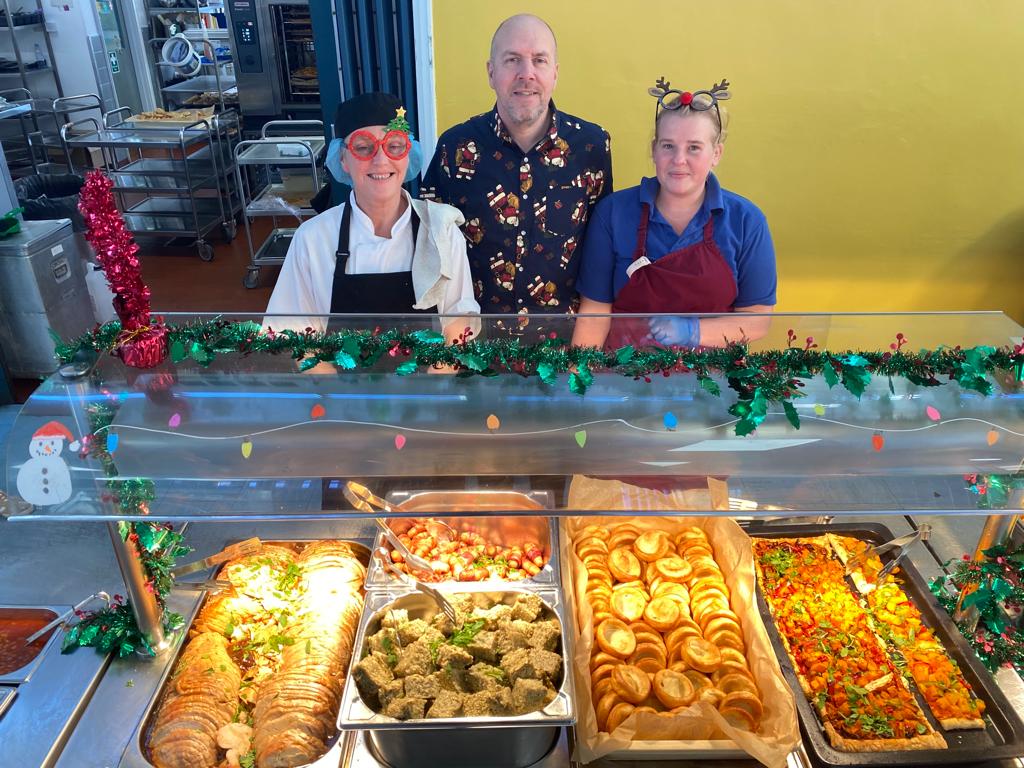 CATERING staff at Ripon Grammar School have been pulling out all the festive stops during their busiest time of year.
Chef Louise Bramby and her team of six have peeled a 50kg mountain of potatoes and prepared 36kg of Brussels sprouts for this year's Christmas dinner, alongside making nearly 300 mince pies.
They have roasted 25 large turkey crowns - a total of more than 70kg of meat - for the festive feast they've been serving up to 400 staff and students over two days, with a delicious butternut squash tart on offer for vegetarians.
Pupils, teachers and support staff also enjoyed pigs in blankets, stuffing, honey roast parsnips and carrots, Yorkshire puddings, gravy and Christmas pudding with vanilla sauce for dessert.
Hugely appreciative students, who also enjoyed festive sandwiches, filled with brie & cranberry and turkey with stuffing & cranberry, at break time, gave the dinner five star reviews.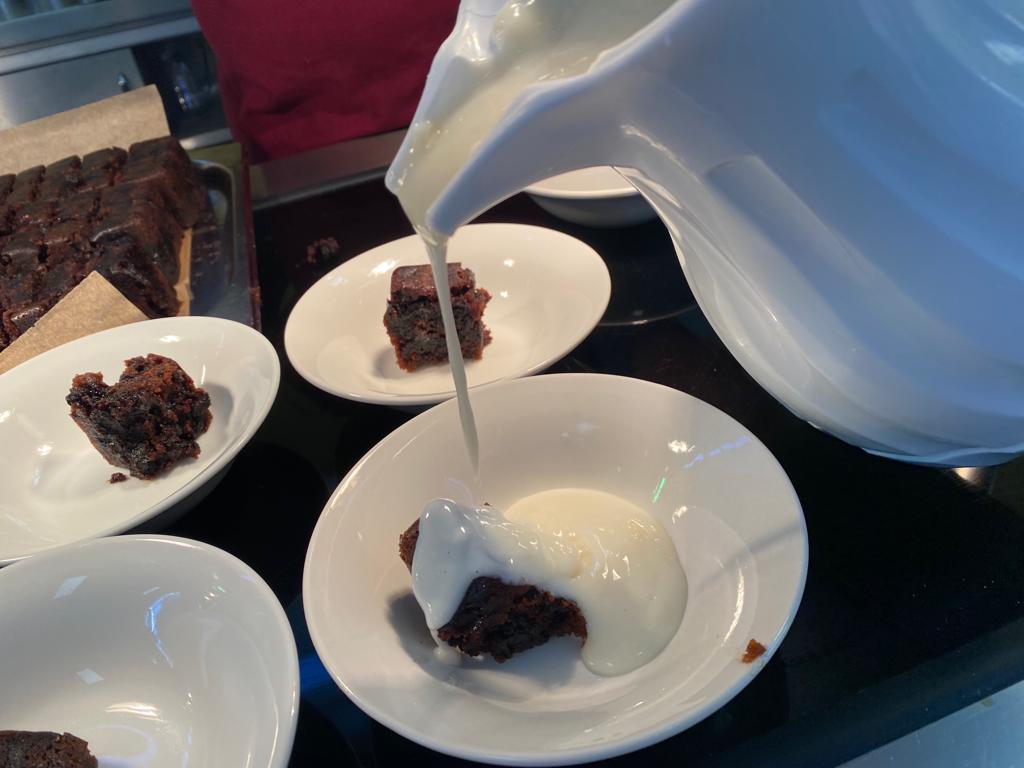 William Butterill, 11, said his turkey was soft and stuffing wonderful: "It's a great combo, top class. The potatoes are just perfect, especially when dipped in the gravy, and the sausages are delicious."
Theodora Brodie, 11, gave the Brussels sprouts a miss: "I've really enjoyed it, with the pigs in blankets are my favourite."
Oscar Flynn, 12, said: "It's got lots of taste and flavour, a great Christmas dinner."
Riya Nair, 11, added: "It's very nice and I especially like the Yorkshire pudding, it's very tasty."
Louise said she and her team had been working flat out, getting in at around 7am to prepare the meal for serving by 12.50pm: "These are our busiest two days of the year and we look forward to this last push in the build-up to Christmas before we get to enjoy the break.
"It's good fun, and the kids get really excited, which is lovely."
But this year, Louise herself will be enjoying roast chicken with all the trimmings on Christmas Day: "I've seen enough turkey to last a lifetime!"
Her advice to others is not to overstretch yourself with complex recipes: "Stick to classic tried and tested recipes, the day is supposed to be full of fun and festive cheer.
"Prepare as many elements as you can the day before and involve the kids, friends and family. More hands make for a much more enjoyable Christmas Day."
*Louise shares her mince pie and stuffing recipes plus top tips for the perfect roast potatoes and more - see below