FOOD & NUTRITION: Students are wild about Alaskan salmon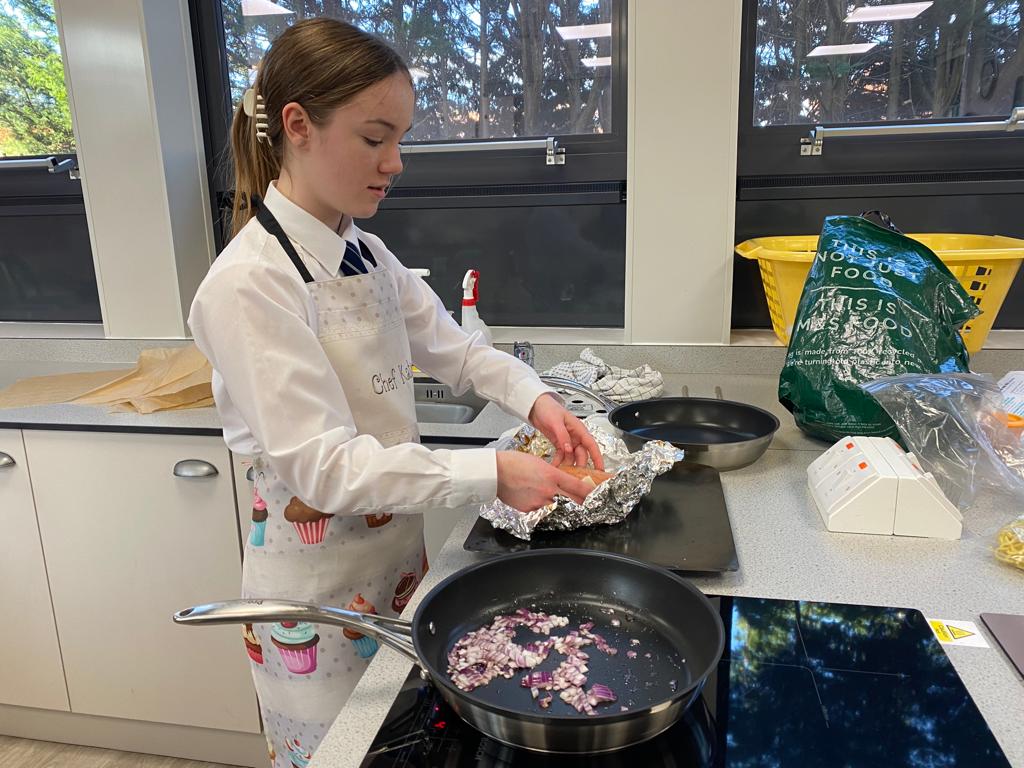 Food and nutrition students cooked up a storm with some wild Alaska pink salmon this term. Why not try their recipe for Asian glazed salmon with vegetable noodle stir-fry? (See below)
IN a national first, Ripon Grammar School food and nutrition students were the lucky recipients of wild Alaska pink salmon, giving them the opportunity to improve their fresh fish cookery skills.
The initiative is part of the Fish In Schools Hero programme, run by the Food Teachers Centre in partnership with the Alaska Seafood Marketing Institute.
Together they delivered an unprecedented 20,000 fillets of wild Alaska salmon to schools for cookery students to prepare up and down the country.
The programme aims to ensure every child gets a chance to prepare, cook and eat fish before they leave school.
Students learnt about sustainability and nutrition as well as developing delicious dishes with the Alaska salmon.
Year 8 student Katie Tonks has helped cook and prepare salmon with her parents but the wild Alaska salmon was something new: "Cooking it gave me an opportunity I wouldn't usually have," she said.
The 12-year-old, from Northumberland, added: "I learnt how to know when to take out the salmon and the differences between wild salmon and farmed salmon."
Teacher Louise Solden said: "We are thrilled we have been selected to receive the wild salmon from Alaska. It means that our students can not only learn about wild fisheries and the different tastes, textures and usages, but also cook with the fish themselves."
To support teachers, Alaska Seafood Marketing Institute and Food Teachers Centre have also developed sample lesson plans, a training workshop and video recipes by chef and former Masterchef winner Dhruv Baker.
Both teacher and students also tackled the online Alaska seafood training course, a deep dive into the Alaskan fishing industry and the different species available from Alaska: www.alaskaseafooduniversity.co.uk
Rebecca Wilson, Trade Director for Alaska Seafood in Northern Europe commented, "We are delighted to partner with the Food Teachers Centre for their Fish in Schools Hero Programme. We have been working with Fish In Schools Hero programme for over a year to get the Alaska salmon into students' hands and we are pleased that students will finally get the opportunity to cook with it."
Simon Gray, Senior Associate at the Food Teachers Centre said, "More than 90 per cent of teachers surveyed in 2020 wanted their pupils to use different fish and not to be scared of trying something new, but less than half of them used fresh or frozen fish. This unique opportunity overcomes the obstacles teachers face with regards cost, sourcing fresh fish, and cooking skills in schools to introduce students to wild, sustainable, healthy and delicious fish. We've delivered high quality fish that schools will love to try and are excited to see the difference this will make to young people in the future."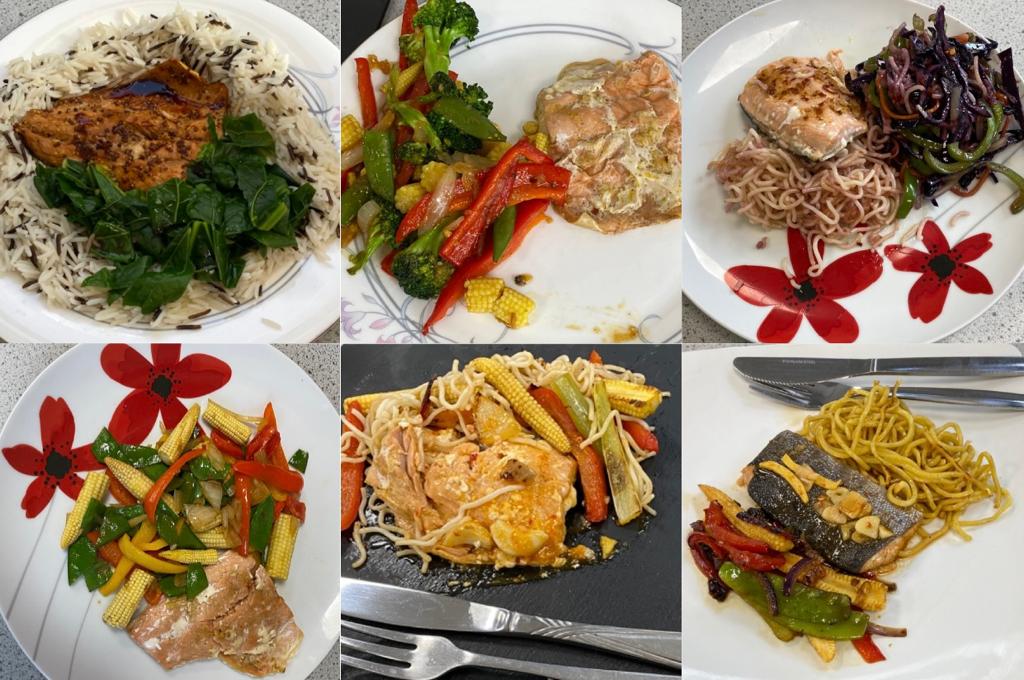 Some of the students' finished dishes, above. Students at work, below