FOOD & NUTRITION: The world on a plate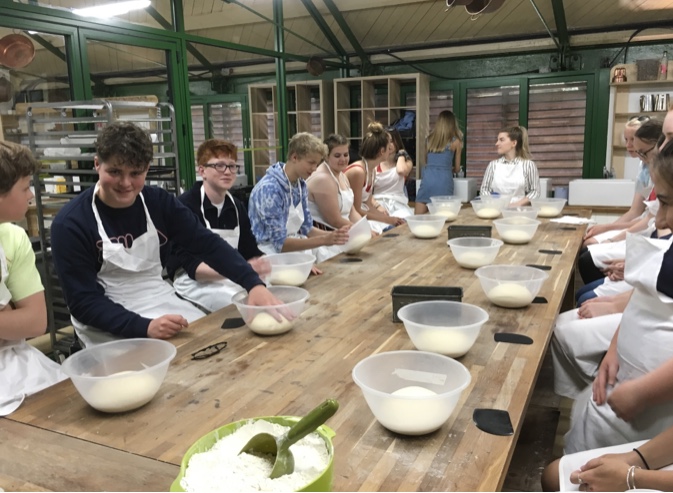 Food and nutrition teacher LOUISE SOLDEN reports on a popular foodie trip guaranteed to tantalise the taste buds
OUR heavily oversubscribed fourth form food trip, the main purpose of which was to visit London's fantastic Borough Market, had a definite wow factor – and it did not disappoint.
The ethos behind the market, its stalls and traders is that it promotes the best and most eclectic range of food ingredients from around the world.
As part of the home economics food and nutrition GCSE course, students need to have a wide appreciation of where our food comes from, as well as an awareness of different types of dishes currently in vogue.
This visit to Borough Market, with its rich cultural history and vast trading area, certainly met this objective.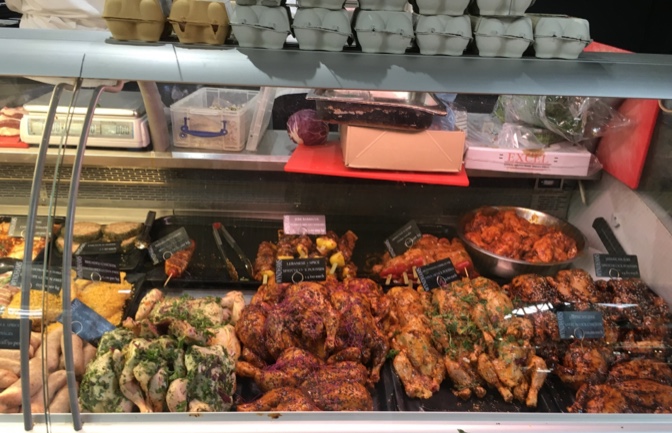 Three Crown Square, the market's largest trading area, is devoted to fresh produce, including vegetables, meat, fish, fruit and cheese, while the spaces around the periphery offer a colourful and eclectic blend of foodstuff.
Most traders have been there for years and the waiting list is lengthy. Stall holders either have to be growers, procurers or producers. Each vendor can trace the food products they sell from the land or sea.
Students had the opportunity to learn more about how artisan foods are produced, including rare breed meats such as ostrich and crocodile, charcuterie and gourmet seasonings.
Yes, it's expensive but the quality of produce and displays make it well worth a visit.
To complement the visit, most students attended a bread-making course at Bread Ahead. This is a bakery and cookery school specialising in high-end products and has a famous sourdough starter called Bruce.
Those unable to get on the bread course went to Islington to visit Paul A Young's artisan chocolate shop, where they were treated to a demonstration of chocolate tempering and fed treats of luscious rich brownies and an array of flavoured chocolate.
Student Niamh Hutchinson explained: "We were educated in how the chocolate is made and how the different regions in which the beans are produced affect the taste. For example, if the cocoa beans are grown near a banana plantation, the chocolate will have a slight flavour of banana."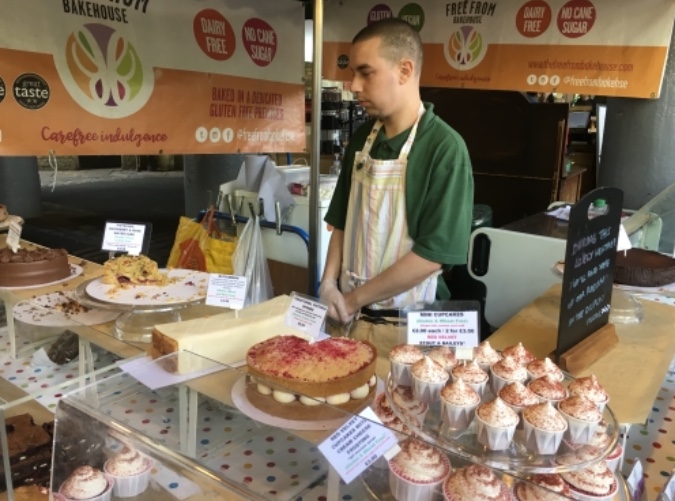 Finally, a visit to Neal's Yard Dairy cheese shop ensured that even the hungriest of students were not disappointed. Here, they learnt about the art of cheese making and the many British varieties we are so fortunate enough to have on our plates.
Sampling the cheese, said Niamh, was her favourite part of the day: "This was very insightful as they explained how each cheese was made and the process it goes through to ensure the highest quality. Overall, I really enjoyed the trip as it was interesting to see how the different products were produced and the background of each of them."
We ended our day with a fantastic walk down the River Thames towards and past the Tower of London.